Turkey's Humanitarian Relief Foundation (IHH) said Thursday that it had delivered food to over 1,000 displaced Rohingya Muslim families in Myanmar so far this month.
The aid -- including rice, oil, lentils, salt and peppers -- was distributed to 1,085 families living in three villages in Sittwe, Rakhine state, according to a written statement.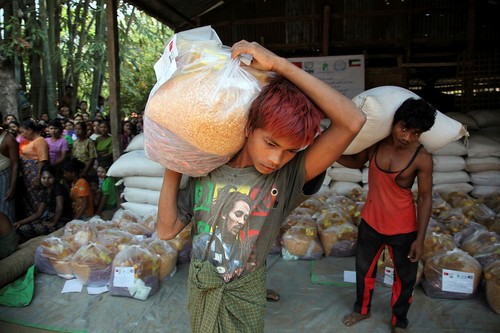 The agency also delivered hygiene packages to 100 families in another village.
The agency aims to deliver food aid to 4,611 families living in camps and villages by the end of April, the statement said, adding some 2,500 families would be given hygiene packages, while 1,275 families would receive clothing and 700 families would get blankets over the same period.
"The goal is to distribute aid to nearly 10,000 families, benefitting some 50,000 people," IHH said.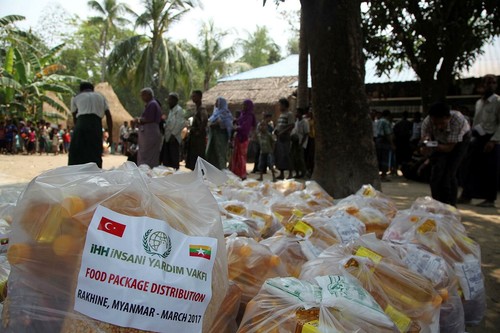 The agency is also building 140 houses for families who have returned to their villages from camps, as well as building 40 shelters for those staying in camps.
Almost half of the shelters have been delivered, it said.
Tens of thousands of Rohingya have fled their homes in Rakhine since October, when Myanmar's military launched a crackdown that has attracted severe international criticism of its brutality.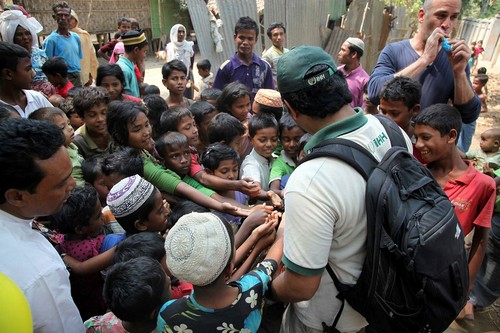 Rohingya have fled Rakhine -- one of the poorest states in Myanmar -- in droves for decades, with a new wave of migrations occurring since mid-2012 after communal violence broke out between ethnic Buddhists and the Muslim minority -- described by the UN as one of the world's most persecuted groups.
Security forces have been accused of gang-rape, killings, beatings, disappearances and burning villages in the Maungdaw area of northern Rakhine since October.