In an exclusive interview with Daily Sabah, the Turkish automobile design company DizaynVip's CEO, Erbakan Malkoç, talked about DizaynVip's most recent work of "adding character to cars" and pushing the limits of personalized car business. New developments will soon include humanized functions such as making its owner a relaxing herbal tea after having being told that they had an exhausting day.
Giving further details about DizaynVip's latest work, Malkoç said they have been working on bringing the personalized, specially designed cars to a higher level, enabling the cars to gain "personality." In other words, DizaynVip has been working on smart cars that are able to speak with their owners, taking a humanized form: An intelligent personal assistant and knowledgeable navigator similar to Apple's Siri or Microsoft's Cortana. Just like the emotional attachment that develops between an owner and a pet, the company hopes such a connection will be developed between the car and its owner. Malkoç gave the simple example that the car will ask its owner how his or her meeting went or it will give compliments such as the owner looks nice. He also said they are about to finish the necessary work to create the "smart, humanized car."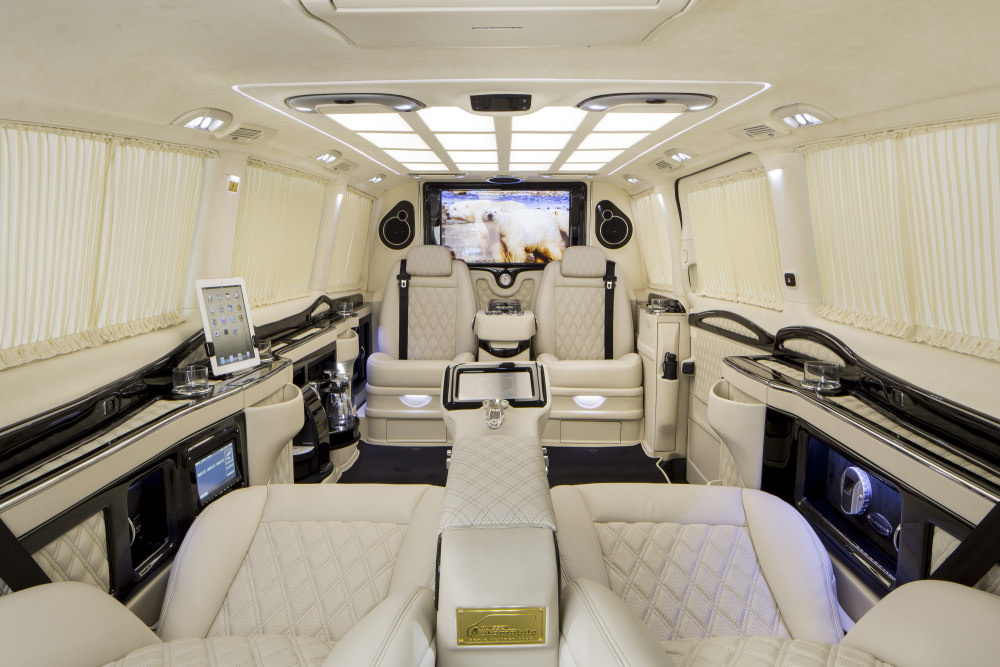 Talking about his working methods and philosophy, Malkoç said the success of the company also stems from its ability to take examples and inspirations from the latest technology. In its essence, it is the same way humanity develops technologies by taking inspiration from nature. In addition, Malkoç said in 2009, they adapted to the new era's technology by producing cars that can be commanded by cellphones. As such, a car in China can now be controlled from the owner's cellphone in Turkey.
When asked if it is hard to satisfy customers' demands, Malkoç said they have full confidence in the company's technical skills, workmanship and quality, which has resulted in the development of consumer confidence. Malkoç stressed that the best marketing a company can get is gaining the confidence of a customer, which will lead to the spreading of the company's reputation more quickly, namely by word of mouth. He added that this is also a door that leads to successful branding, which is the weakest common point of all Turkish firms, regardless of their success.
Malkoç said the number of orders widely fluctuates from year-to-year, adding that in terms of capacity, DizaynVip is capable of producing around 400 cars a year. In terms of what drove him to start a car business, Malkoç said basically his passion for cars led him to start a career dedicated in cars. Although he was raised in an extremely poor family, he gained the sufficient mechanical expertise while working as an apprentice, Malkoç said he decided to start his own business where he could create new things. Counting on his innovative and entrepreneurial spirit, Malkoç incorporated DizaynVip in 1992, starting in a small space of 20 square meters but with the grand goal of becoming a globally recognized brand. DizaynVip is now a world-famous brand and one of the leaders in its sector, operating in a 10,000 square meter factory with more than 100 professional staff. Malkoç also said the company is the exporter selling goods with the highest added-value per kilogram in Turkey.
Malkoç stressed that in a world where everything has become personalized, relying on the company's high-quality standardization, its emphasis on the use of new technology and unique, dateless design, DizaynVip has made a significant mark on the industry. The company currently exports specially designed automobiles and other vehicles to 35 countries, most of which are European countries. When asked if there are differences among customer requests and if they vary from country-to-country, Malkoç said Arabic customers in particular prefer classic but glittering designs and technological modifications to their luxury cars. While Russians are more into showing off, Europeans give greater importance to high-quality standardization and functionality in their automobiles.
Evaluating the competitive nature of the special design car industry, Malkoç said there are numerous firms in the same industry, both on the international and domestic scale. He also said he believes DizaynVip's products are unique, adding that DizaynVip is one of the international special design car brands that first come to mind in the business. DizaynVip has been awarded many reputable international prizes, such as The Best Quality Automobile Design Company of Europe at the International Brands Leadership Summit, which it attended on behalf of Europe. Today, DizaynVip's customer base consists of many international celebrities from government officials and businesspeople to artists and athletes due to its high-quality, specially designed vehicles manufactured by engineers and technical specialists in Turkey.
Malkoç said he often speaks at universities about his success story, going from zero to building an international brand. He said he is very mindful about giving youth advice about what will make Turkey a high-income country, which is to produce high value-added goods as well as achieve international brand awareness.