A new Russian-made luxury presidential car was presented Wednesday at the Moscow International Auto Salon (MIAS).
Russian Minister of Industry and Trade Denis Manturov and Aurus Chief Executive Franz Gerhard Hilgert unveiled the Aurus Senat sedan, which will also have a limousine modification.
The Senat is part of the Kortezh series, which includes a sedan, a limousine, a minivan and an off-road vehicle. Kortezh vehicles are expected to cost 10 million rubles ($147,000) each. Aurus also aims to start the serial production of fully electric motorbikes not earlier than 2020.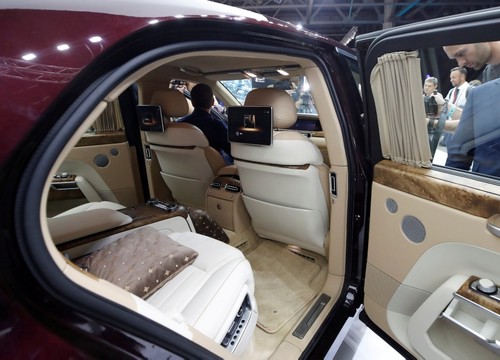 According to Manturov, Middle Eastern countries will be the first ones to import Aurus cars, particularly the United Arab Emirates (UAE).
"In 2021, we will have a new structure, we will be ready to increase the production of our cars to 5,000 units. We will be able to meet the global demand for these cars," Hilgert said.
Russian President Vladimir Putin used an Aurus Senat armored limousine for his presidential inauguration in May.