A colossal nuclear bunker built under a mountain at the heartland of former Yugoslavia takes its visitors to a journey in time with its outdated military technology and antique furniture.
Officially named as the Atomic War Command (Atomska Ratna Komanda - ARK D-0), the bunker located near the town of Konjic in southern Bosnia-Herzegovina was built between 1953 and 1979, at a period when Yugoslavia was trying to maintain a neutral policy at the height of a nuclear arms race between the U.S. and Soviet Union.
It was uncovered when the Bosnian War broke out in 1992, and it preserved its mystery until it was opened for visitors in 2011. It was also revealed the same year that the codename for the bunker was "Istanbul," which is assumed the rapprochement policy between Yugoslavia and Turkey might be the reason for the name choice.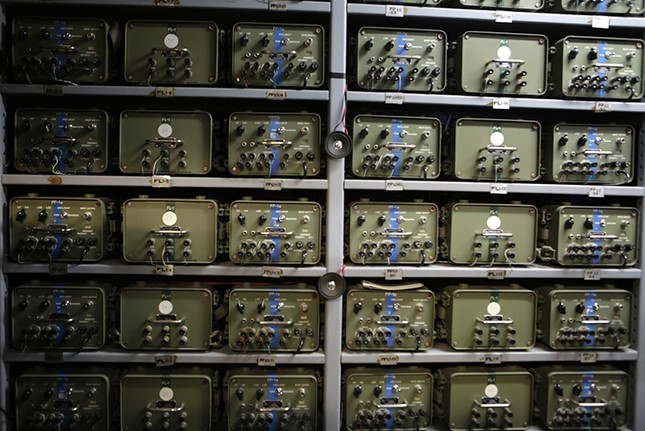 With its labyrinth-like tunnels and rooms designed for specific purposes, the bunker was built to accommodate 350 people, allowing them to survive for six months without any contact with the outside world.
The gigantic structure, which was designed to endure 24-ton atomic bomb attacks, was completed for a cost of $4.7 billion.
A room and an office reserved for Josip Broz Tito, Yugoslavia's founding leader and ruler for 35 years is still being preserved in its original form. However Tito, who died in 1980 after suffering from poor health for a year, had never visited the bunker after it was completed.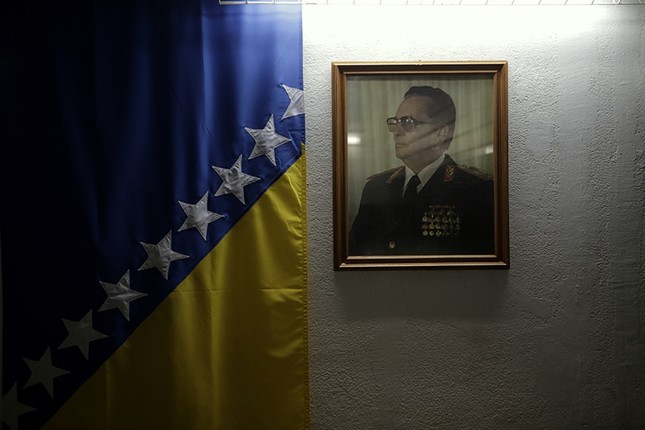 The bunker was opened for visitors through a modern arts biennial exhibiting the works of artists from various countries – including six from Turkey – under the themes of war, Cold War and nuclear war.
Speaking to Anadolu Agency, Mirnes Baljic, deputy manager of the biennial, said that there was no official document explaining why Istanbul was chosen at the bunker's, and experts presume that it was preferred mostly because the cordial relations between two countries at the time.
Reminding the construction boom in Yugoslavia in general when the bunker was being built, Baljic explained that the workers were generally not aware of the fact that that they were building a nuclear bunker, adding that there were other structures being built in Konjic at the same time in the form of factories and residential buildings.
Baljic said that the Yugoslav military had kept the bunker as a top secret project, and the people who took part in the project signed documents pledging not to give any information to others regarding the project.