Fenerbahçe Ülker won a difficult home encounter against Pınar Karşıyaka 70-62 in the Turkish Basketball League on Monday night, picking up their 16th win in 20 games, while ending Karşıyaka's winning streak of six games.
Fenerbahçe started the first quarter with an effective game in the painted area through Oğuz Savaş and Nikolaos Zisis, who led Fener to a 10-point lead within the first six minutes of the game. Through offensive rebounds and Karşıyaka's ineffective offense, the first quarter ended with Fenerbahçe leading 26-16.
Jan Vesely's explosive game in the paint and two spectacular dunks helped Fenerbahçe to increase its lead to 17 points. Karşıyaka responded with a 12-0 run in the second half of the quarter to end the first half of the game at 33-28, with Fenerbahçe holding on firm to their lead.
The third quarter saw both sides take an ambitious approach. Karşıyaka applied a full court press tactic against Fenerbahçe, with the home team managing to sustain its lead with Ricky Hickman assuming further responsibility in the offense. Karşıyaka also responded with better offense from the painted area and successful free throw shooting. The third quarter ended 53-48 with each team scoring 20 points.
Fenerbahçe started the fourth quarter fast and managed to reel off a 7-0 run in the first two minutes thanks to Hickman's sharp shooting helping to hold off the visitors. Karşıyaka managed to respond effectively only after the gap had increased by 16 points. In the last 0.7 seconds of the already tense quarter due to refereeing decisions that were poorly received by the home team, resulting in an argument breaking out between Hickman from Fenerbahçe and Cemal Nalga from Karşıyaka. The game ended 70-62 with Emir Preldzic's free throws.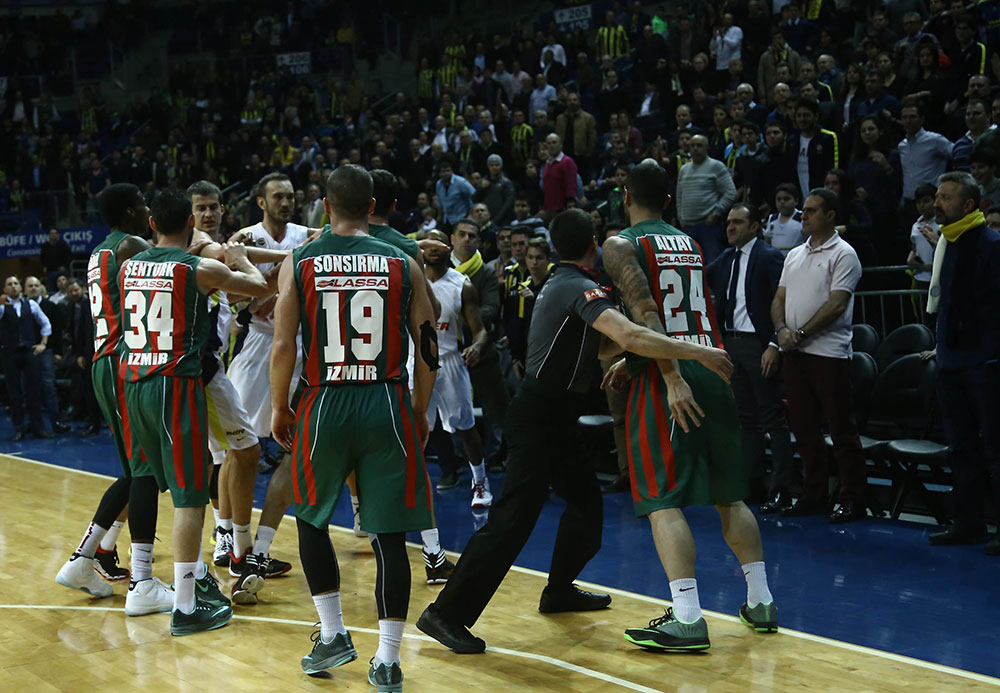 Hickman was the top scorer for Fenerbahçe with 14 points, while Bogdan Bogdanovic and Preldzic contributing 11 points each. Karşıyaka's Jon Diebler was the top scorer in the game with 16 points, followed by 11 points from Juan Palacios and 10 points from Nalga.
Meanwhile, a metaphorical bomb was dropped on Monday in Galatasaray's basketball team. Point guard and leader Carlos Arroyo announced that he was parting ways with the team "due to an unfortunate financial quarrel with the Istanbul franchise." In a press release, Arroyo sent the following message: "I am deeply saddened to inform the press and the great fans here in Istanbul of my decision to conclude my time with Galatasaray.
"My decision to leave the team came only after long and careful consideration. It is with regret, yet firm conviction, that under the team's current unstable financial situation, I can no longer be a part of the Galatasaray team.
"I would like to take this opportunity to thank the faithful fans of Galatasaray for the love and respect they have shown me over the last three years. You will always have a place in my heart.
"I also would like to thank Coach [Ergin] Ataman for placing his utter confidence in me during these memorable years. I will forever be thankful for everything you have done for my career.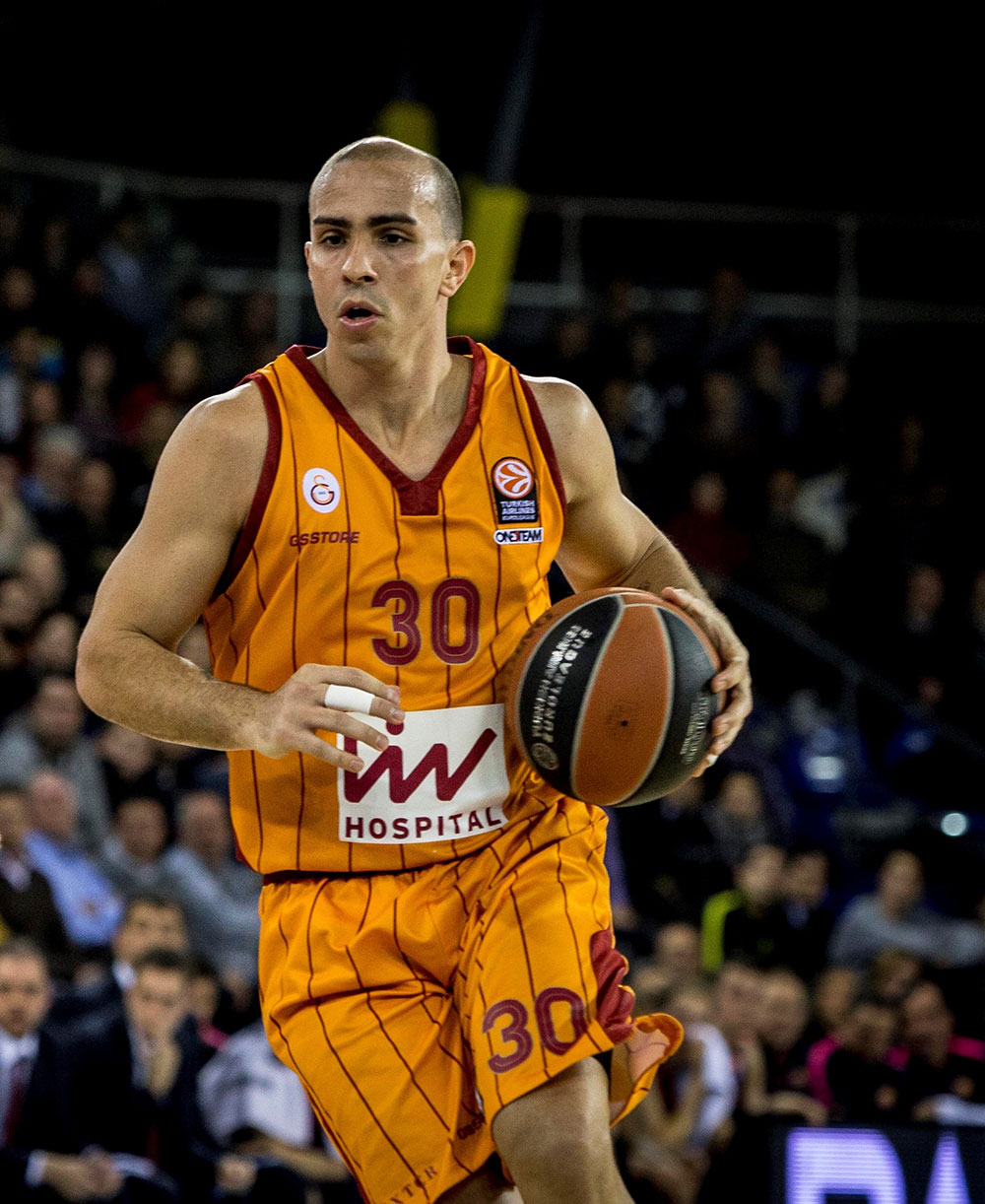 "To my team-mates, thank you for pushing me and inspiring me when I needed it most! I will miss you guys the most".
Galatasaray Liv Hospital's head coach Ergin Ataman both thanked Arroyo and rebuked him, saying, "He has left us in the lurch." Ataman said, "We are grateful to him for what he has done till today. However, I feel resentful for him to leave the team in lurch."