A photo showing President Recep Tayyip Erdoğan playing basketball was released for the first time.
In the photo published by Vatan daily on Monday, Erdoğan, wearing green sweat pants and a black t-shirt labelled "R. Tayyip Erdoğan", is shooting during his morning training.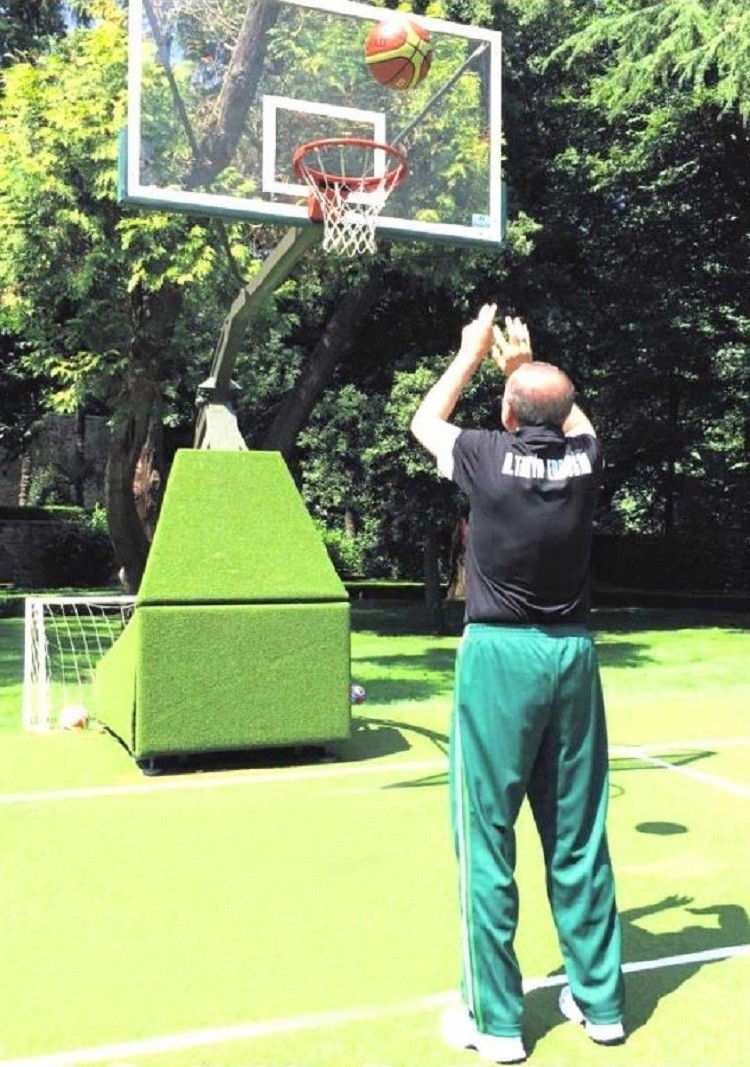 Erdoğan was a semi-professional football player in his youth in the team of Istanbul's transport body İETT, until he entered politics. He often takes the field during charity matches and inauguration ceremonies, but this was the first time Erdoğan was seen playing basketball.
The 62-year old president earlier acknowledged that he is doing indoor or outdoor training for an hour, two to three days a week, which includes running, basketball, football and weight exercises. "I am 185 centimeters tall and I weigh 95 kilos" Erdoğan said.