Zeynep Sevde Paksu, the editorial director of Taze Kitap Publishing, which publishes various books on children's literature, said children's literature in Turkey can only flourish by content production and investing in the education of qualified people.

Paksu, who began children's literature publishing professionally in 2007 with a children's magazine, spoke to an Anadolu Agency (AA) correspondent and said she makes observations at international book fairs noticing that unfortunately Turkey does not show an adequate amount of content production in children's literature.
She said they are publishing too many translated books. "I wanted to form a team focusing on this field and gather them under the same roof. We rented a small office and are set to work," she said. Since the foundation of Taze Kitap Publishing, Paksu and her team of 25 writers and five editorial staff published over 150 issues of a children's magazine and nearly 50 children's books. Paksu characterizes Taze Kitap as a "kitchen, which produces content for other publishing houses and institutions."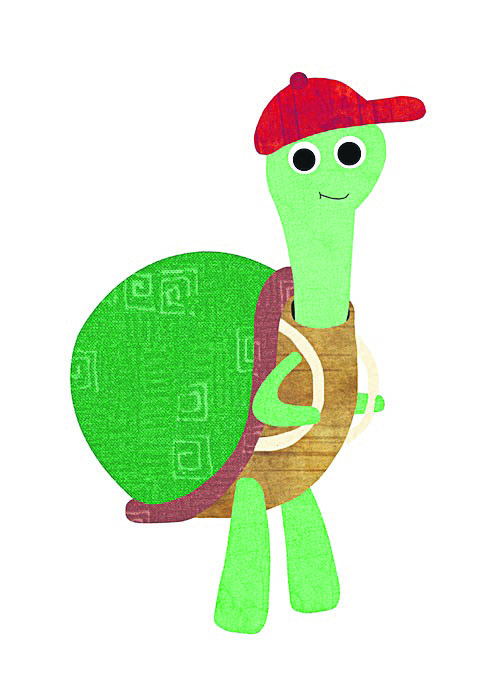 When Paksu visited Bologna International Children's Book Fair in 2008, she said there were no Turkish publishing houses there. "However, in 2015, the atmosphere was very different. As long as publishers, editors, writers and visits to international fairs increase, the prospects for this literary field will improve. I believe that seeing these things will encourage many people to produce," said Paksu.

She emphasizes that there are now children's books written in Turkey that have been translated into other languages. According to Paksu, the publishing unions of the Ministry of Culture and Tourism and the ministry's initiatives for international book fair attendance, as well as the TEDA Project, contributed to increasing interest in children's literature.

Paksu said Taze Kitap will continue to work to improve the brand value of Turkish children's books and continued, "We are very influential in the Arab region called MENA (Middle East and North Africa). Since we share the same values and traditions, we relatively have a head start." So far, Taza Kitap sold over 50 headlines to Arabic publishers. Turkish, as well as Arab publishers, are now keeping tabs on the projects of Taze Kitap and make reservations for copyright.

Paksu further noted that they want to create a Turkish children's literature that does not copy the West, but feeds from the East, attracting international readers. Taze Kitap and Paksu's team are building the grounds for young writers and illustrators to create original content. Paksu said they have challenging goals but are taking small steps to achieve them. "Instead of whining about our lack of children's literature, we are taking as much responsibility as we can and doing our job. We have creative and educated young people and I am opening a door for them under the roof of Taze Kitap. Serhat Albamya, Halenur Gürbüz, Fatih Dikmen, Saide Nur Dikmen, Sümeyye Eroğlu, Rumeysa Temiz, Mert Tugen, Tuğrul Karacan and Sümeyra Üzer who are working at Taze Kitap, are well-educated and successful writers and illustrators," Paksu added.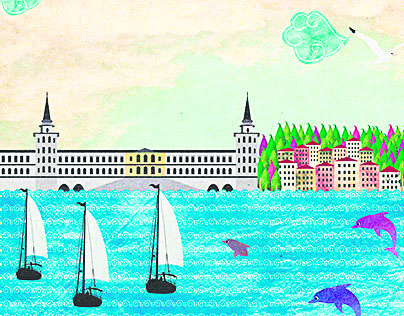 She further noted that they are working hard to publish good children's books at Taze Kitap and said their aim is to create content that can be featured on the book lists of the Guardian and the Times.

Paksu said their priority is to create entertaining characters, design and style. "We avoid giving an instructive message and try to offer a literary taste to children. While creating a character, we put a lot of thought into it. For instance, I talked about Ramadan in 'Kayıp Oruç Balığı' (Lost Oruç Fish) but it was not a good idea in practice. Hence, I tried to refer to Ramadan's relation with the universe and the sky. I told the story as a tale emphasizing Ramadan's importance as a school of thought," Paksu said.She also offered insights to the children's book titled "Kaplumbağa Battuta" (Turtle Battuta) and said they prioritized places where today's children can actually visit while creating Battuta's route in the story. The first book of the series "Istanbul'da Bir Gün" (A Day in Istanbul) has already been published. The series will continue in the settings of Jerusalem, Makkah, Medina, Morocco, Asia and Africa. We will try to follow the route of ibn Battuta (a Medieval Muslim traveler and scholar) in our book series as much as possible, as he traveled half of the world during his lifetime.

Paksu also announced that they will publish "Uyku Koyunları Ülkesi" (The Land of Sleep Sheep) and "Turtle Battuta" as e-books. Currently, Taze Kitap has an official website "tazekitap.com" that offers information on children's literature, advice on what to read and travel routes that Paksu and her team also feature in their stories. "We launched this website to offer a source of reference to people who are interested in this field. Moreover, we try to raise awareness on social media by posting articles on children's literature. While working on increasing the brand value of Turkish children's literature, we also want to raise the awareness of this field across Turkey," Paksu concluded.