The Istanbul Metropolitan Municipality's cultural enterprise, Kültür A.Ş., has been preparing various publications to celebrate Istanbul's success on being the Europe Cultural Capital in 2010. "100 Novels of Istanbul," which brings major Turkish novels that are set in Istanbul together into one book, offers information about the city.
The editor, Ali Şükrü Çoruk, said that Turkish novels have been using Istanbul as a setting since the first novels were written in the Ottoman Empire to the founding of the Republic of Turkey. He said that they aimed to study how Turkish novelists approach the spirit of Istanbul in their novels. While a total of 100 novels were chosen among numerous novels set in Istanbul, Çoruk preferred to select novels that reflect the ever-changing identity of the city, its culture, lifestyles and the transformation that it has gone though over time. Each novelist focused on a different place in Istanbul at a different time. While Halit Ziya Uşaklıgil deals with life in mansions, Halide Edip Adıvar focuses on old neighborhoods and the lifestyles there. Reşat Nuri Güntekin shows the fragile states of a Turkish family, Sermet Muhtar Alus offers insights into Turkish roughnecks, Sait Faik Absıyanık gives a glimpse of a man's small life, Orhan Kemal sheds light on the world of Yeşilçam (Turkish cinema), Yusud Atılgan shows idleness in Istanbul, Orhan Pamuk removes the veil of mystery of the art of miniatures and Buket Uzuner makes collages of various Istanbulites in her novels.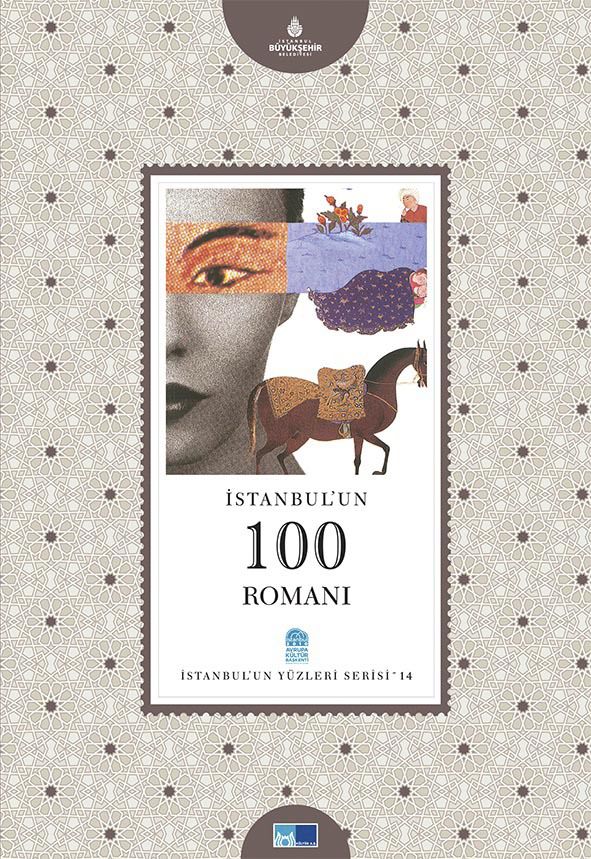 "100 Novels of Istanbul," which brings the summaries of major Turkish novels set in Istanbul together into one book, offers information about the city and its residents.

Çoruk said: "The most important criteria for me while choosing the novels was reflecting the author's, as well as the public's, approach to the significant historical incidents that occurred in Istanbul. We tried to present a panoramic photograph of Istanbul though the windows of novels."
Çoruk also offered information on Ahmet Midhat Efendi's novel "Müşahedat" (Comments), and said: "Midhat Efendi's novel 'Müşahedat' is a realistic novel, and it also stands out, as one
of the novel's characters is the author himself. Since Midhat Efendi was originally a journalist, he offers insights and details about Istanbul at the time, and significant incidents of the period to the reader. Although the novel is crowded with various characters, it serves as a documentary about Istanbul. Istanbul's Boğaziçi, Eminönü and Beyoğlu districts as well as city line ferries and the trade of the city are described in detail throughout the novel."
"100 Novels of Istanbul," which is published as a part of the "Faces of Istanbul" series, features details about Istanbul throughout the centuries, as well as summaries of Turkish novels set in Istanbul including "Taaşşuk-ı Tal'at ve Fitnat (The Love of Talat and Fitnet), "Felâtun Bey ile Râkım Efendi" (Felatun Bey and Rakım Efendi) "Sergüzeşt" (Adventure), "Araba Sevdası" (The Love of a Car), "Şıpsevdi" (The One Who Is Quick To Fall In Love), "İstanbul'un İç Yüzü" (Behind the Scenes of Istanbul), "Kiralık Konak" (Mansion for Rent), "Fatih Harbiye," "Yaprak Dökümü" (The Fall of Leaves), "Sinekli Bakkal" (The Clown and His Daughter), "Üç İstanbul" (Three Istanbuls), "Kadıköyü'nün Romanı" (The Novel of Kadıköy), "Çamlıca'daki Eniştemiz" (Our Uncle in Çamlıca), "Mesihpaşa İmamı" (The Imam of Mesihpaşa), "Huzur" (Peace), "Yorgun Savaşçı" (Tired Fighter), "Fosforlu Cevriye" (Luminous Cevriye) "Pertev Bey'in Üç Kızı" (Pertev Bey's Three Daughters), "Huzur Sokağı" (The Alley of Tranquility), "Der-saadet'te Sabah Ezanları" (The Morning Azans at the Door of Happiness) "Salkım Hanımın Taneleri" (Mrs. Salkım's Diamonds), "İstanbul Bir Masalı" (A Tale Of Istanbul), "İsyan Günlerinde Aşk" (Love in a Time of Rebellion), "Bozgunda Fetih Rüyası" (Dream of Conquest in Defeat), "Babil'de Ölüm İstanbul'da Aşk" (Death in Babylon, Love in Istanbul), "Leylâ'nın Evi" (Leyla's House), "Veda" (Farewell) and "İstanbullular" (Istanbulites).