Aug. 26-28, Bhutan will celebrate its seventh Mountain Echoes Literary Festival. The three-day festival is uniquely set against the backdrop of the verdant Himalayas in Thimphu, the capital of Bhutan. Mountain Echoes is a confluence of art, music, literature and new media, serving as the ideal platform for debate, discussion and cultural exchange.
The announced highlights for the 2016 edition of the festival include a rich program of literature, art, culture and music. Set in a country renowned for its environmental conservation, Mountain Echoes 2016 will open with a conversation on the impact of climate change presented by acclaimed Indian novelist Amitav Ghosh, author of "The Great Derangement: Climate Change and the Unthinkable," nonfiction that summons us to confront the most urgent tasks of our time. The festival will also include talks on a wide range of themes, including women's voices, travel writing, love and relationships.
Women's voices
In "Walking Towards Ourselves," Anjum Hasan and Ira Trivedi will discuss the anthology, "Walking Towards Ourselves: Indian Women tell their Stories" with Namita Gokhale in a conversation that aims to identify what it means to be a woman living in India during a time of intense social change. In "I for Identity," Çiler İlhan, Anjum Hasan, Mridula Koshy and Sonam Wangmo Jhalani will debate the maxim "write what you know," discussing how they have drawn upon personal experience in their writing, while critically acclaimed actor Tabu will speak with Kelly Dorji about how she asserts her position in the cutthroat Bollywood industry in light of her recent films "Fitoor" and "Haider."
Travel writing
The idyllic location of the festival provides the perfect backdrop for Pico Iyer's talk "The Art of Stillness: Adventures in Going Nowhere" in which he makes his case for the idea of going nowhere, suggesting that it is the best way to make sense of one's personal experiences. For the more intrepid adventurer, Dhamey T. Norgay, Odd Harald Hauge and Ravi Singh will share their personal experiences of the fear and thrill of mountain climbing in "Of Men and Mountains." Likewise, in "Trekking Trails Of Bhuta," Karma Lotay, Garab Dorji and Nyema Zam will share their adventures on the less trodden routes of Bhutan's most ancient paths.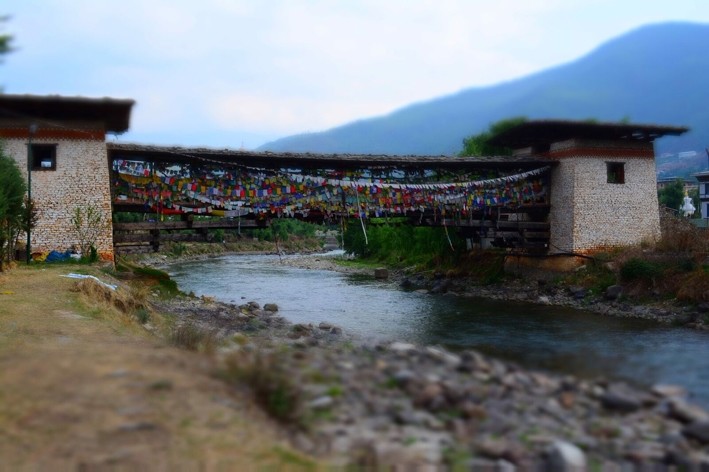 Love and relationships
Graeme Simsion opens the topic of love and relationships with his two books, New York Times' bestseller "The Rosie Project" and its sequel, "The Rosie Effect," which examine the quest to find the perfect partner and the role that our DNA plays in the journey. In "Love is in the Air," Ira Trivedi and Monu Tamang map the relationship landscape of India and Bhutan, where young people struggle to come to reconcile cultural traditions with modernity as they fall in and out of love in the face of changing societal norms.
The festival's idyllic location and program of events makes it one of the most unique literary festivals and a leading event on the international literary calendar.
With 60 percent of its land covered by trees, Bhutan is a veritable paradise, hailed as one of the greenest countries on the planet. According to the Energy and Climate Intelligence Unit (ECIU), Bhutan's forests absorb three times more CO2 emissions than its society creates, making it not just carbon neutral but carbon negative.
Visitors to Mountain Echoes 2016 can attend a variety of collateral events, such as an exhibition of artworks by the Jogi family and selections from Jogi Art by Tulika Kedia at the Royal University of Bhutan as well as an exhibition of photographs by Sudhir Kasliwal, which captures a vibrant, living Rajasthan. Good to Great Gasa, a photography exhibition by Dorji Dhradhul will provide viewers with a glimpse into the history, culture and natural splendor of Bhutan's Gasa region. Some of the proceeds of the exhibition will go to the Good to Great Gasa Fund. Workshops include the "Elements of a Story: Creative Writing Workshop" by Sonam Wangmo Jhalani, "Brand Building and Advertising" by Piyush Pandey and "Sculpting the Spirit: Yoga Workshop" by Ira Trivedi along with a special musical performance by Indian fusion rock band, Indian Ocean.
This year the festival also announced the inaugural edition of "Bonfire Tales," a cultural journey that takes you on a journey to the Phobjikha Valley through the impressive Black Mountains of Bhutan on a motorcycle before entering the warm climate of Punakha. Participants will be led by actor Kelly Dorji, who takes visitors on a tour specifically designed to provide an authentic experience of Bhutanese culture where you discover sacred religious sites, monasteries dating back centuries and their art and delicious local cuisine on the journey. Detailed itineraries and costs are available upon request.
Turkish writer to take part in Mountain Echoes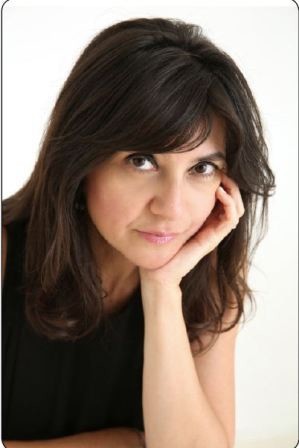 Turkish female writer Çiler İlhan, who graduated from Boğaziçi University's Department of International Relations and Political Sciences in Istanbul and Slion Hotel School in Switzerland, worked in hotel management and as a writer in different periods of her life. The short stories of İlhan, who won the Yaşar Nabi Youth Award for "Remarkable Short Story" in 1993, were published in various literature magazines and newspapers. Metis Publishing House's 2005 compilation "Gece Masalları" (Tales of Night) featured ilhan with her story "Vulgata." Her first book, "Rüya Tacirleri Odası" (The Room of Dream Traders), which was published by Artemis Publishing, featured magical realist short stories that make reference to each other in the collection. She also participated in the short story collections "Time Out Istanbul Stories" and "Bozcaada Stories" with her stories "Zorbar ile Başa" (Zorbar and Başa) and "Bozkırkurdu'nun Mozart'ıyla Buluşması" (Meeting of Coyote and its Mozart), respectively. İlhan also participated in the Istanbul Tanpınar Literature Festival four years in a row from 2010 to 2013 with her essays, releasing her second collection of stories titled "Sürgün" (Exile) in 2010. "Sürgün" features stories about the Iraq occupation as well as the women of Batman, a city in Diyarbakır province, as well as the controversy of animal testing in scientific experimentation. Her essay, "Istanbul's Sulukule," won her the European Prize for Literature in 2011, and her essays are featured in the book "City-Pick Istanbul: Perfect Gems of City Writers," which tells the magnificent story of life in Istanbul through the eyes of Turkish writers, such as Orhan Pamuk, Elif Şafak, Yaşar Kemal and Oya Baydar. The book was edited by Heather Reyes in 2013. İlhan's story "Pippa," which was featured in her second book "Sürgün," was selected for inclusion in a French anthology titled, "Écrivains de Turquie Sur les rives du soleil," which features the writings of 16 Turkish authors, including Adalet Ağaoğlu, Leyla Erbil, Enis Batur and Mario Levi. İlhan's story was also added to a short story collection by Yekta Kopan in which he collected young writers' short stories starting from the Tanzimat era.