"You have to take pride in being Turkish. If you want your films to be internationally renowned, they have to be really Turkish," Robert McKee, the famous creative writing instructor, told a group of critics and journalists not long ago. It was an awkward moment -- an American instructor talking about his views of Turkish cinema and the reasons why he didn't like the films he has been watching in Istanbul where he was a guest of the Bosphorus Film Festival.
"There are two ingredients of international success," McKee said in his strongly self-confident voice. "Your film has to be culturally specific: the audience wants to enter a world they've never entered before. They want to enter a forest where they can make discoveries. The audience wants to live in a world vicariously. Secondly, the film has to be culturally specific so as to be universal." The films McKee has seen so far were not quite like that. "They were not deeply Turkish. They were like Hollywood films. I didn't feel like I was looking into a culture I didn't know. Filmmakers were working too hard at being popular."
The setting of this interview, the Aqua restaurant at Istanbul's Four Seasons Hotel, served guests well, thanks to executive chef Savaş Aydemir's menu. Waiters delivered plates containing such delicacies as mushroom cannelloni, braised artichoke and caramelized apple on almond while McKee pressed on with his views on scriptwriting.
Some of the guests presents had read his best-selling book "Story: Structure, Style and the Principles of Screenwriting" that features some of the techniques McKee had been further developing in his influential seminars. That book has once been called "a screenwriters' bible", although McKee also has critics who don't like his methods.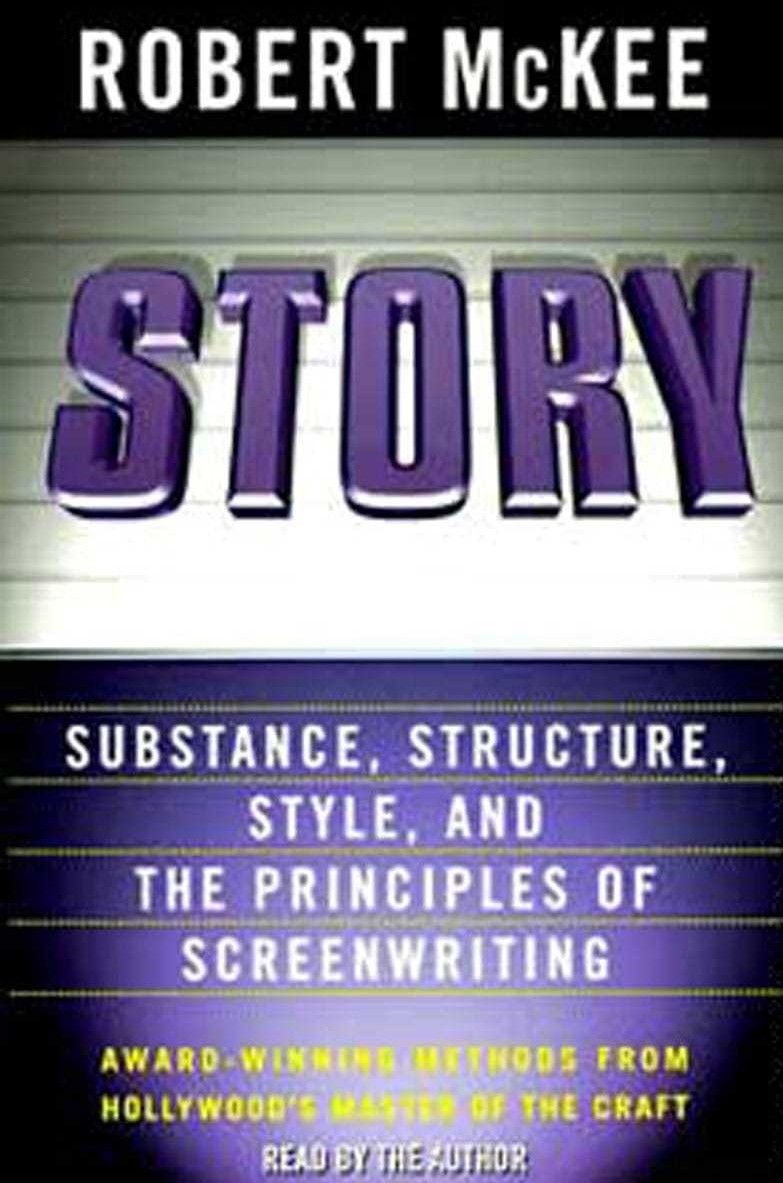 In Spike Jonze's hilarious film "Adaptation," Brian Cox had portrayed McKee. In that film, an aspiring scriptwriter, played by Nicolas Cage, attends McKee's seminars to learn the trade, only to betray some of the things he learned there but becoming successful nonetheless.
"Scriptwriting is a craft and like every craft, it can be learned," McKee told his Turkish audience last week. "Do we need scriptwriting courses at universities? Well, this is like asking do we need music schools. Most artists learn by listening to other artists, really. If an artist studies another artist at a school for a few years, then she can end up learning the fundamentals of that art. People learn from each other. By shortening the time to create the art form, such courses help a great deal."
But what does McKee teach, exactly? "I try to get them to the essence of scriptwriting," he said. "You can't teach them 'how to'. You can only teach them 'what is'."
"There is now a trend to create 'picturesque poor' films," he complained, while talking about Danny Boyle's "Slumdog Millionaire", an award winning film McKee is not a particularly big fan of. "Hollywood finds poor people interesting. I find this insulting," he said. "As for Korean films, they can be wonderful. I love 'Oldboy'. There is
something distinctively Korean about that film. I wanted to see that local element in Turkish films as well."
Next, McKee talked about "Comedy: the Angry Act," the seminar he was preparing to give the next morning to a large group of Turkish cinema buffs and film professionals.
"Comedy is an attack," he said. "A good comedy film needs a social avenger." When he heard about the plot of "Recep Ivedik," a smile appeared on the master's face. "Ivedik is attacking rich people? That is a good thing. People laugh at that. That film is also an attack on educated people? Well, that is even better! Comedies will not change the world but films like 'The Ruling Class' and 'M*A*S*H' show us how we can laugh at absolutely everything."
As for the election of Donald J. Trump as the next American president, McKee seemed quite relaxed. "His election provides four years of guaranteed material for comedians," McKee said. "This is why every comedian in the the U.S. celebrated his election."
McKee seemed to share Trump's distaste for political correctness. "In the US, great comedians are no longer doing shows at universities," he said. "People have become very sensitive about political correctness."
I asked him about whether streaming platforms like Netflix will change the craft of scriptwriting. The master seemed ecstatic about the rise of long form storytelling. "Television gives scriptwriters time, a crucial element in storytelling," he said. Netflix series, like "Black Mirror" and "The Crown", have also been changing our understanding of a film character, McKee admitted. "We used to teach these three dimensional characters to our students," he said. "But protagonists of long form television series have become incredibly complicated. Tony Soprano has 12 dimensions. 'Breaking Bad's Walter White has 16 dimensions. Compared to them, Hamlet seems like a very simple fellow."