A Turkish poet has broken his own personal record by creating a miniscule 96-page readable poetry book weighing 0.23 grams, with a width of only 4 millimeters and a length of 8 millimeters in the Aegean city of Izmir.
Ümit Yaşar Işıkhan, who is the president of the International Association of Activist Artists (UASB), previously made a tiny book weighing 0.75 grams, but has surpassed his own record in creating one of the world's smallest readable poetry books.
The book, titled "Sadness After Love," bears its poetry using a 0.3 font size.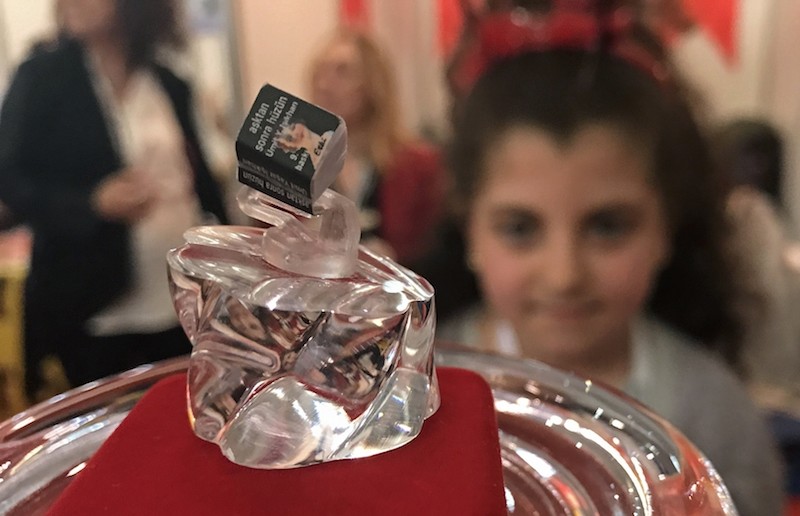 "It is the smallest book that can be read. The pages can be turned individually using tweezers," Işıkhan told Anadolu Agency. He also thanked the publishing house that embodied his work.
Işıkhan said that the book he published last year represents Turkey in the Museum of Miniature books in Baku, Azerbaijan, and that his new book will travel to other world famous museums.

"Last year we sold the 0.75 gram book for the price of one gram of gold," he said, adding that he did not have plans to sell the new petit poetry book.