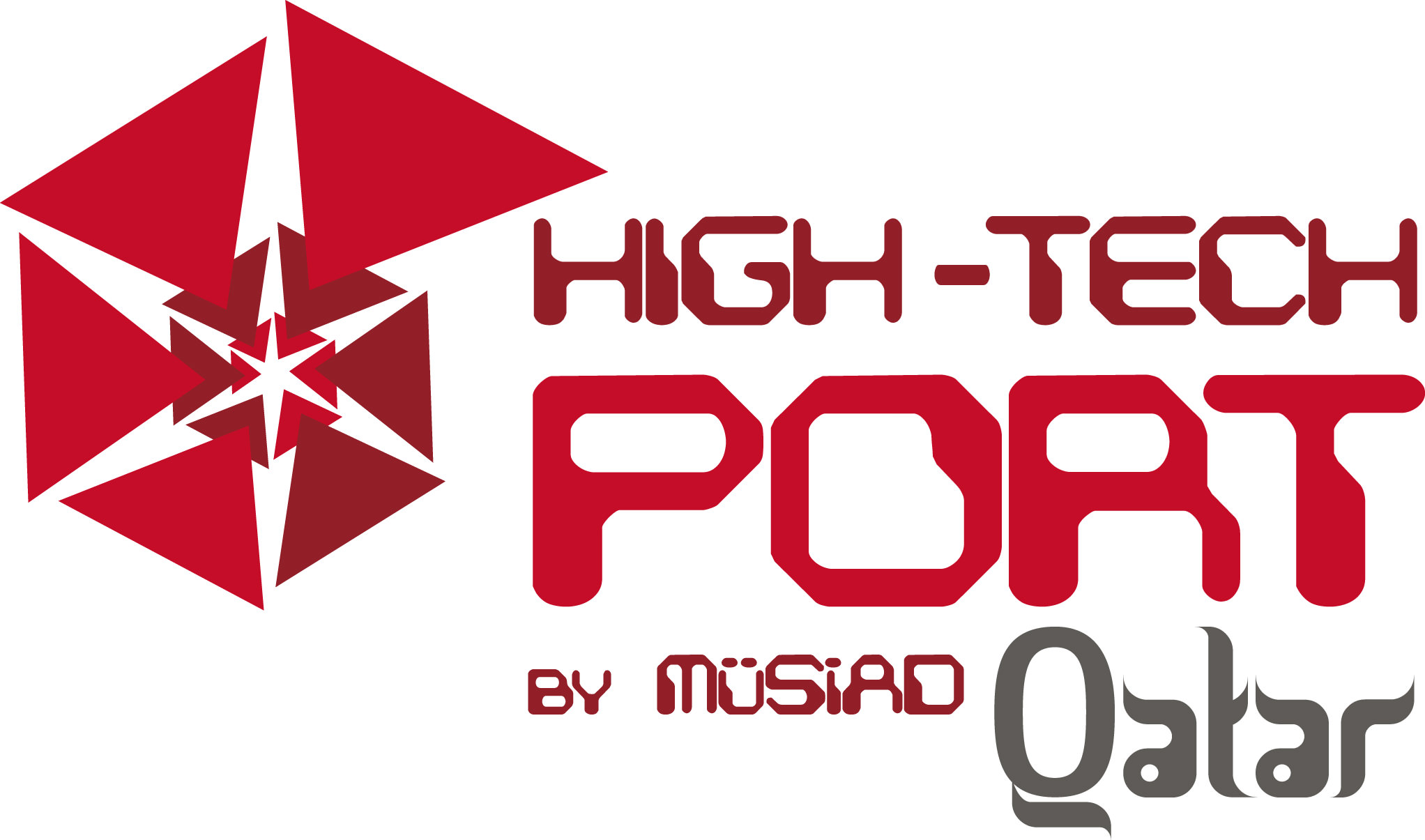 High Tech Port by MÜSİAD will bring together Turkey and Qatar's technology giants, project owners and investors in Doha, Qatar's capital tomorrow. The event, which is being held under the auspices of Qatari Emir Sheikh Tamim Bin Al Thani, will be opened by two countries' defense ministers.
High-Tech Port by MÜSİAD, a defense industry fair organized by the Independent Industrialists' and Businessmen's Association (MÜSİAD), will be held to bring together Turkey and Qatar's technology giants, project owners and investors from Oct. 6-8 in Doha, Qatar's capital. High-Tech Port, which will provide a forum for the biggest players in Turkey and Qatar's defense industries, is the first fair jointly organized by the two countries. A total of 67 Turkish companies will participate, and the Turkish defense industry is expected to sign important deals at the end of the fair. The event will be opened on Tuesday in Doha by the Qatari and Turkish defense ministers.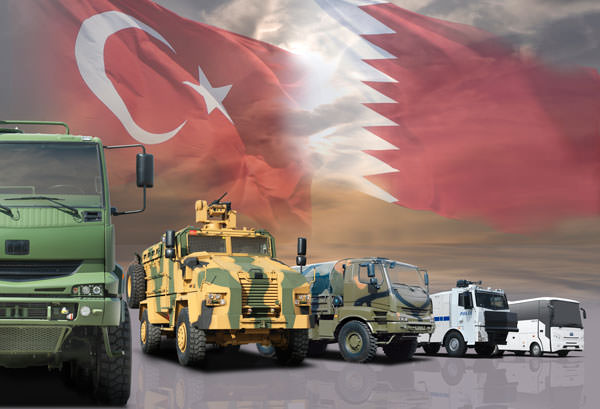 High-Tech Port will provide a platform for the Turkish Defense Industry to test itself and to be tested internationally. The aim of the event is to turn good diplomatic relations between the two countries into cooperation in strategic sectors.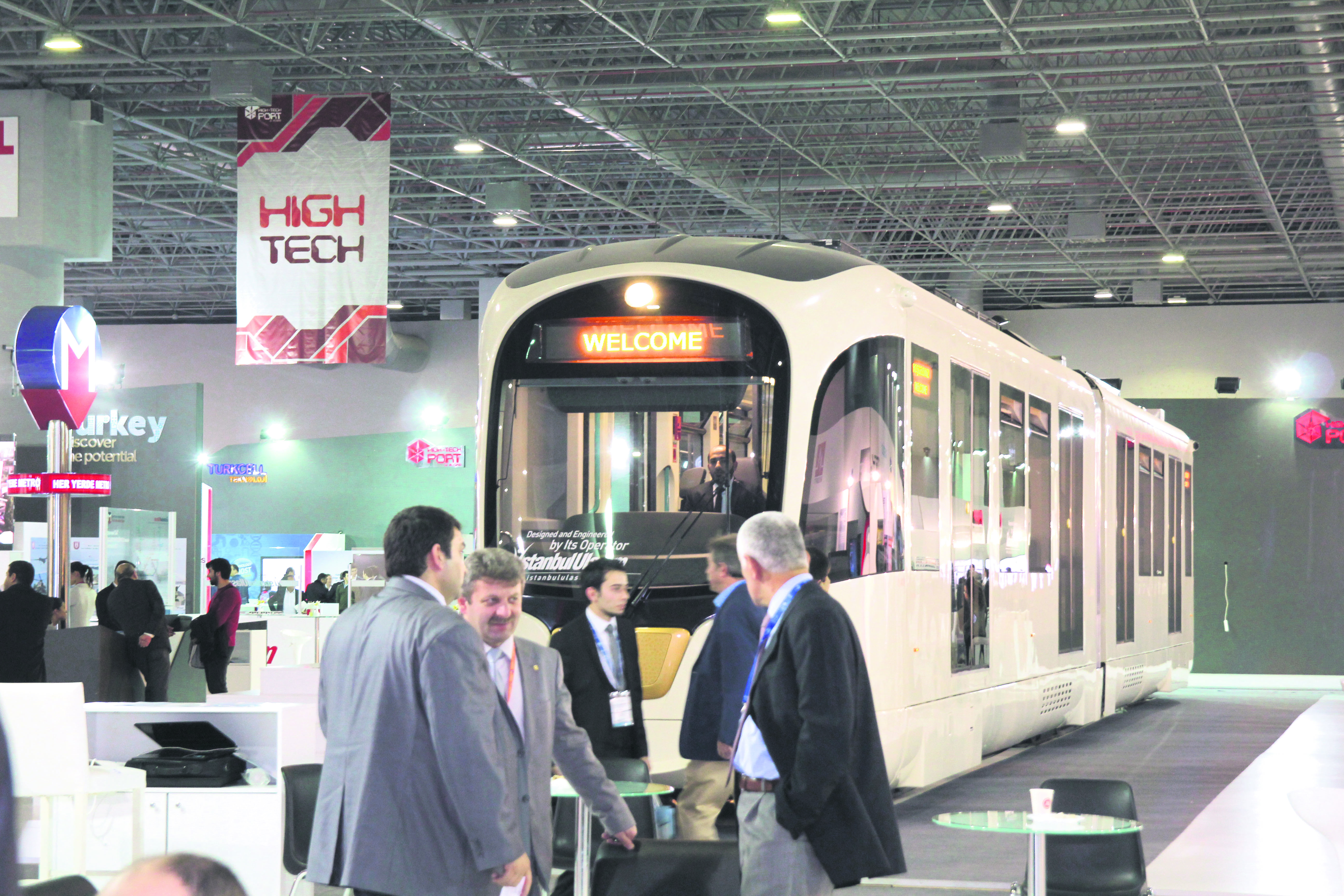 MÜSİAD Chairman Nail Olpak stressed that High-Tech Port will be the beginning of new cooperation between the two countries for a better future. Moreover, this cooperation between the advanced and strategic sectors in Turkey and Qatar will boost both countries' global strategic power, and the countries will unite as historical partners. Speaking at a press conference organized at Çırağan Palace in Istanbul, the chairman of the Permanent Committee of the Qatari Ministry of Foreign Affairs, Abdullah Fakhroo, stressed that they are expecting the commercial relations between Turkey and Qatar, which increased 50-fold within the last 10 years, will to increase by 200 times within the next 50 years.
Turkey's first regional jet to be displayed in Qatar
TRJet, Turkey's first national regional jet airliner, will be displayed for the first time in the Middle East at High-Tech Port. TRJet is being introduced in Doha after its international launch, and it is expected to receive many orders. As part of the domestic passenger plane project, sub-systems for the 32-passenger jet airplane will be produced by Turkish Aerospace Industries Inc. (TAI), Military Electronic Industries (ASELSAN), Tusaş Engine Industries Inc. (TEI), HAVELSAN, Turkish Airlines Technic, Alp Aviation, Kale Aviation, Turkish Cabin Interior Inc. (TCI), TSI Aviation Seats and other companies under the leadership of STM – established by the partnership of the Undersecretariat of Defense Industry, HAVELSAN and Savronik. The domestic TRJ-328 airplane will have a flight range of 3,720 kilometers and will be able to take off from 1,400-meter-long runways. The turboprop model of the plane will have a top speed of 620 kilometers per hour and a flight range of 1,850 kilometers.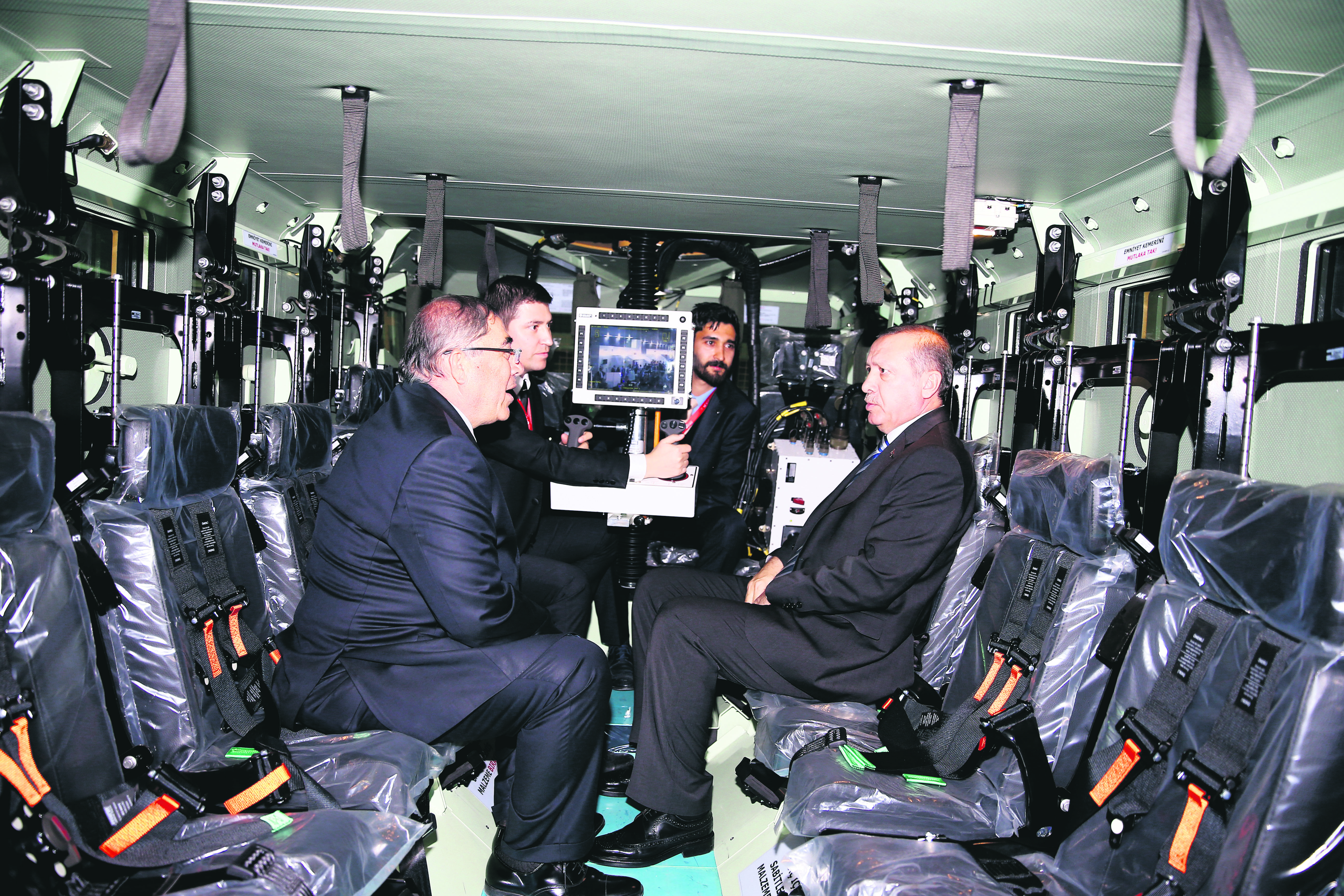 STM after a $1 billion mega project
STM has been shortlisted in the military training center project tendered by the Qatari Ministry of Information and Communication Technologies (ictQATAR). It was noted that the value of the project is estimated to be around $1 billion and that STM has passed the first round of the project.
First trial of Saha Istanbul
The Defense and Aviation Cluster Saha Istanbul, formed in Istanbul in 2015, will have its first trial with its members in Qatar at High-Tech Port. Saha Istanbul, which includes important members from the aviation sector, will be hosting cooperation meetings with Qatar Airlines during the fair. Qatar Airlines has already placed orders for 100 wide-body Airbus and 100 wide-body Boeing airplanes in the long-term, creating $5 billion in technical business capacity for both countries.
BMC to show off at High-Tech Port


BMC has received both domestic and international orders in a short-time thanks to its concentrated efforts to increase its business capacity. Kirpi tanks, which are one of the outstanding products of BMC, are important in the fight against terrorism and have strategic importance internationally. BMC, which will have the largest display area at High-Tech Port, will display seven defense tools in Qatar. The largest and most crucial industry partnership created between Turkey and Qatar, BMC is also an important role model in terms of its business development model. With its outstanding and leading products, BMC will showcase its best products in Qatar and the Gulf region at High-Tech Port by MÜSİAD. BMC was purchased by Es Mali Yatırım ve Danışmanlık A.Ş. at the tender held by the Saving Deposit Insurance Fund (TMSF) and became partners with Qatar Army's Industrial Committee.
Why Qatar?
Qatar was chosen as the location for the second High-Tech Port by MÜSİAD after the first fair was hosted from Nov. 26-30, 2014, as a result of discussions between Olpak, President Recep Tayyip Erdoğan and interim Prime Minister Ahmet Davutoğlu. The main reason behind this decision was the Turkish Defense Industry Executive Committee choosing the Gulf region as its target market and the positive diplomatic relations between the two countries. High-Tech Port's general coordinator, Hakan Kurt, also stressed that the common future of Qatar and Turkey represent a global union of military forces. "We need to underline that … Erdoğan had suspended various purchasing deals that had already been made at the Defense Industry Executive Committee Meeting in 2004, and reserved the funds, energy and labor for product development in Turkey instead. As a result of 10 years of product development work, various national products including the Atak helicopter, Altay Tank, MİLGEM, Göktürk-2 Satellite, national infantry rifle and domestic drones have been development," Kurt said. He also added that High-Tech Port creates a vision of introducing the strength obtained by Turkey to the markets of friendly countries.
Common Future of Qatar and Turkey
Qatar became part of the Ottoman Empire in 1835 but was relinquished in 1915 as a result of World War I; the country was not able to declare its independence until 1971. The family of the current Qatari Emir Sheikh Tamim Bin Al Thani was also the governor of Qatar in 1835. Qatar, which today has the fourth largest natural gas reserves in the world and in control of $2 trillion, is the shining star of the Gulf region. Within a population of 1.3 million, the number of native Qataris is around 250,000. Qatar is a young, dynamic country with a vision for the future. Moreover, the 2030 Qatar National Strategy Document established Qatar's stance on the future of education and includes productive investments.
Turkey's diplomatic and economic relations with Qatar began in 2005, which marked the beginning of a common future for both countries. Today, export figures have surpassed $465 million as of the end of 2014. Furthermore, Qatar and Turkey cooperated on brands including BMC, Digiturk, Pozitron and Arvento. Qatari investors have mainly realized projects in the real estate sector in Turkey. Qatar and Turkey now have a joint relationship with strong foundations and projections for the future, one that can have an important role in the region and the world. While Turkey has products that are strategically superior and require advanced engineering capabilities, Qatar has a dynamic investment capacity and aggressive commercial modeling. With the combination of these two elements, the balance in the region can be changed and cooperation that may force global balances to shift has been formed.
A monopoly business development mode: High-Tech Port


Given this strong cooperation between the two countries, it is very significant for High-Tech Port to be held in Qatar as well as for the target goals of both countries. The event will not accept firms and corporations from any other countries and offers a business development model based on productivity. The 19th International Business Forum will be held at the same time as the fair under the title "The Sustainable Defense Industry and High-Technology Cooperation between Members of the Organization of Islamic Cooperation (OIC)" at the same exhibition center in Doha. The business development models to be developed during this event will be crucial for both countries, and each will decide on future projections after the conference concludes. A total of 67 firms and institutions from Turkey will be joining High-Tech Port. As of today, 1,000 Turkish government officials, executives and businesspeople have reserved their places at the fair. As Qatar sees this common future project as a state event, the event will take place under the stewardship of the Qatari emir and is supported by the Qatari Ministry of Defense, Qatar Armed Forces, ictQATAR, Qatar Ministry of Interior, Qatar Ministry of Economy and Trade, Qatar Airways, Qatar Finance Center, Katar Manateq and Qatar Information and Technology Park. Strategic Qatari partners for the event include the Qatar Businessmen Association and Qatar Ministry of Foreign Affairs' Permanent Organization Committee.