This year's forum is presented by the Global Business Angels Network, organized by the European Trade Association For Early Stage Investment Market and Business Angels (EBAN), the Middle East and North African Business Angels Network (MBAN), the African Business Angels Network (ABAN) and the Turkish Business Angels Association (TBAA), and will take place in Istanbul on Feb. 22-23.
With the sponsorship of the Borsa Istanbul Stock Exchange, Türk Ekonomi Bankası (TEB), Istanbul Technical University Teknokent, Çalık Holding and the partnership of Forbes I Para Conferences, the event is sure to be a global success for angels and start-ups around the world. WBAF2016's primary aim is to facilitate access to finance for SMEs and entrepreneurs. Key players from the world's major business angel investment ecosystems will join forces to develop new financial instruments to help with finance and liquidity — all the way from start-up to the early-exit stage.
Entrepreneurs from around the world, public authorities, angel investors, venture capitalists, stock exchange executives and representatives of financial institutions will discuss how to better connect the early-stage market ecosystem, what regulatory and fiscal changes are necessary and ways to foster better understanding. In addition to high-level policy speeches, start-ups of various regions will have an opportunity to raise funds or secure angel investment in their choice of sub-forums: The African Angel Investment Forum, the Middle East & Gulf Cooperation Council (GCC) Angel Investment Forum, the Southeastern European Angel Investment Forum or the Turkish Angel Investment Forum. Also, a bell ringing ceremony will be held at Borsa Istanbul on the second day of WBAF2016. The event will also include talks from the presidents of business angels associations of more than 20 countries, and it will feature over 50 sessions comprising individual presentations, panel discussions, workshops and EBAN Institute trainings.
WBAF Chair Baybars Altuntaş, who is also vice president of EBAN and president of the TBAA, said, "GBAN [Global Business Angels Network], EBAN, MBAN, ABAN and TBAA aim to keep the momentum going, and will work together to develop new financial instruments to bring more access to finance for innovators, entrepreneurs, start-ups and SME's across the world." World governments today have recognized the importance of angel investment to support start-up and early stage businesses, notably through up-to 75 percent in tax breaks as a major incentive to individuals to back small businesses. However, it is also vital that the angel-backed ventures are able to reach their full growth potential and become the global businesses of the future, generating employment and wealth in the world economy.
Many highly experienced angel investors have developed extensive portfolios, including some very promising, highly disruptive businesses that they have taken through several rounds of funding. However, many of these businesses have reached an important stage of development where the angels need to seek next level of growth and potential exit liquidity to enable the angel investors to go on to make further investments in early stage businesses.
Currently, the opportunities to find suitable sources of growth or exit for angel-backed businesses have been very limited. Exits through a trade sale remain very difficult to achieve with corporates being reluctant to make investments in the current economic climate.
At the same time, the route to an initial public offering (IPO) and public markets for angel-backed businesses have to date been largely regarded by the angel investment community as inaccessible as well as too onerous and difficult to contemplate.
WBAF2016 is bringing these key parts of the equity market together to debate the benefits and challenges for the angel investment community in achieving successful growth for their businesses as well as to discuss what more can be done to connect the early stage market ecosystem. Notably, WBAF2016 will also be discussing whether there is a need for further regulatory and fiscal changes, as well as how to create better understanding and confidence for angel investors in approaching public markets.

Some quick facts about WBAF:

Countries to be represented at the forum:

Africa - Albania - Austria - Bahrain - Belgium - Croatia - Cyprus - Czech Republic - Denmark - Egypt - Estonia - Finland - France - Germany - Greece - Hong Kong - Hungary - Iran - Israel - Italy - Jordan - Kosovo - Latvia - Lithuania - Luxembourg - Macedonia - Malaysia - Malta- Montenegro - New Zealand - Nigeria - Palestine - Poland - Portugal - Russia - Saudia Arabia - Serbia - Slovenia - Somalia - South Africa - South Korea - Switzerland - Turkey - U.K. - USA - Zambia
High level policymakers:

Deputy prime minister of Turkey, deputy prime minister of Macedonia, innovation minister of Albania, youth and deputy minister for education of Zambia
Four important Memoranda of Understandings to be signed:

EBAN & ICC - EBAN & TBAA & BORSA ISTANBUL & TURKISH GOVERNMENT (to be confirmed) - EBAN & JCI - BORSA ISTANBUL&TBAA
Quick figures:

326 participants from 47 countries
4 International Investment Forums
42 jury members from 22 countries
30 startups pitchings from 12 countries
12 panels with 72 speakers
1 firechat with 4 speakers
12 keynote speeches
2 EBAN Institute Trainings with over 50 participants
Official website of the WBAF2016
Impact of World Business Angels' Investment Forum, to be held in Istanbul

Leading figures spoke to Daily Sabah concerning the World Business Angels' Investment Forum organized with contributions from the Global Business Angel Network (GBAN), the European Business Angels' Network (EBAN), the Middle East North America Business Angels' Network (MBAN), the African Business Angels' Network (ABAN) and Forbes I Para Conferences and sponsorships from the Istanbul stock exchange (BORSA), Turk Economy Bank (TEB), Istanbul Technical University (İTÜ) Ariteknokent and Calik Holding.
Global Entrepreneurship Network president and GBAN co-chair, Jonathan Ortmans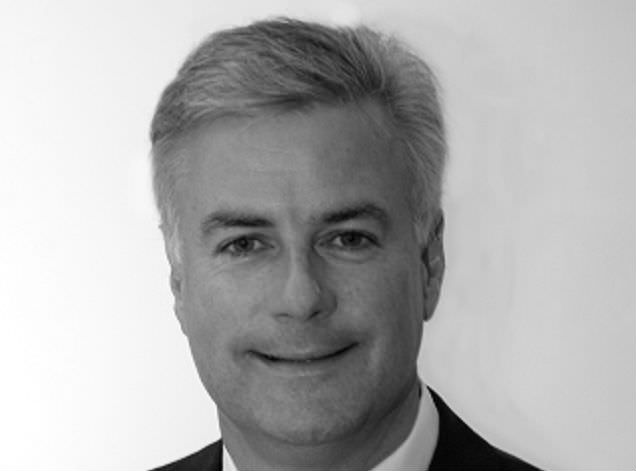 "Policymakers have taken note of this impact and there is growing appreciation for the contributions of early stage investors that are helping stimulate the formation of new firms and the scale of entrepreneurs, helping them reach their full potential. Both data and anecdotal evidence suggest that smart policymaking is vital to enlarging the pool of angel investors and strengthening these ecosystems. While correspondence and narrative regarding the importance of enabling access to financing is ongoing, little is known about the impact of recent policy interventions and whether these interventions have increased access to the financing of promising new ventures. Various forms of incentives in the public sector such as tax credits are intuitively positive but the strengthening of data collection and analysis is imperative as we fine-tune the balance of legislative and regulatory efforts that help; not hinder, investors."
EBAN President Candace Johnson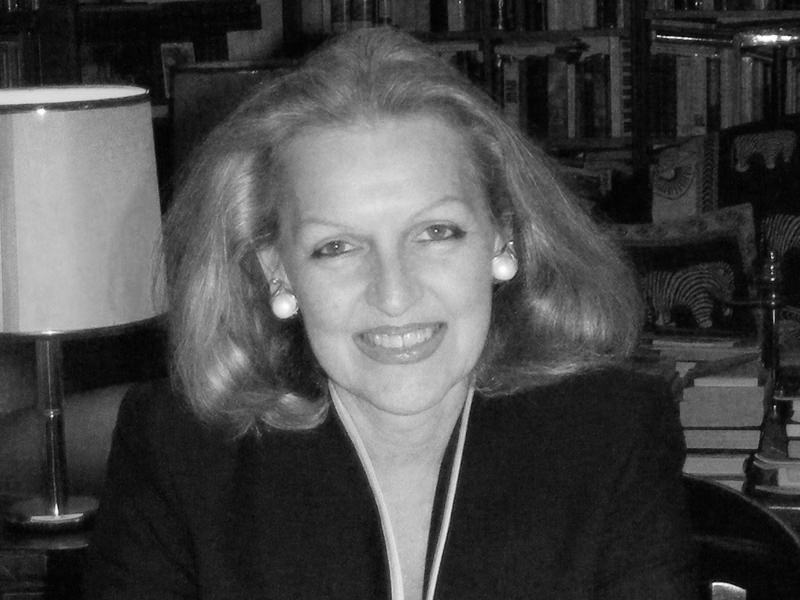 "As the first World Business Angel Investment Forum opens its doors to business angels, entrepreneurs, policy makers, investors and early stage players from the four corners of the earth, we at EBAN, the European Trade Association for Business Angels, are very pleased as seed funds and early stage market players; namely, MBAN and ABAN, to be partnering with the Turkish Business Angels' Association (TBAA) along with our co-chair colleagues at GBAN to sponsor this ground-breaking event in Istanbul, one of the investment and entrepreneur capitals of the world."
MBAN President Dr. Abdulmalek al-Jaber

"You may be wondering why we consider this to be a ground-breaking event. Put simply, it is shattering the myth that business angel investing should be a local activity by putting truly global investing; namely, cross-border and cross-continent investing, at center stage. If it is easy and sometimes almost imperative for an entrepreneur to launch a company born globally it should be just as easy and also imperative for private investors to invest cross-border and cross-continent to help these entrepreneurs achieve global success thanks to their combined network, experience and expertise in various markets around the world."
ABAN president and GBAN founding member, Tomi Davies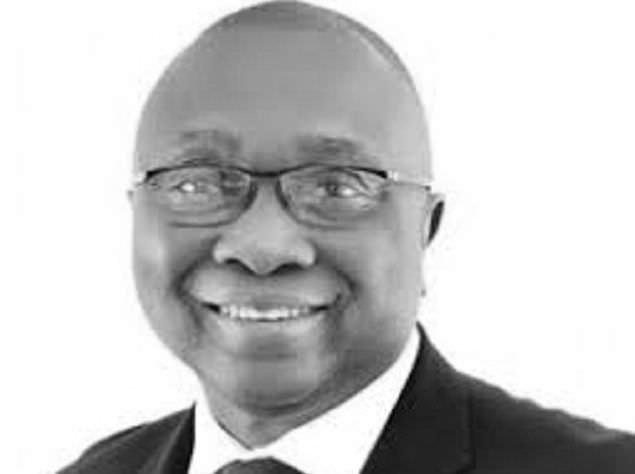 "During the conference, we look forward to having a positive and productive exchange with you regarding how we can finance global success stories collaboratively, gaining equitable returns in every country where our capital gains are incurred. We also look forward to seeing how we can mutualize our networks, experience, and expertise and put them to the use of entrepreneurs striving to create world-class companies. Finally, we look forward to enjoying the camaraderie of our global community with you, dedicated to promoting a prosperous and thriving entrepreneurial, innovative, and early-stage investment ecosystem in one of the most beautiful and multi-cultural, cosmopolitan capitals of the world, Istanbul."
Additional information about the World Business Angels Investment Forum contributors

About TBAA - the Business Angels Association of Turkey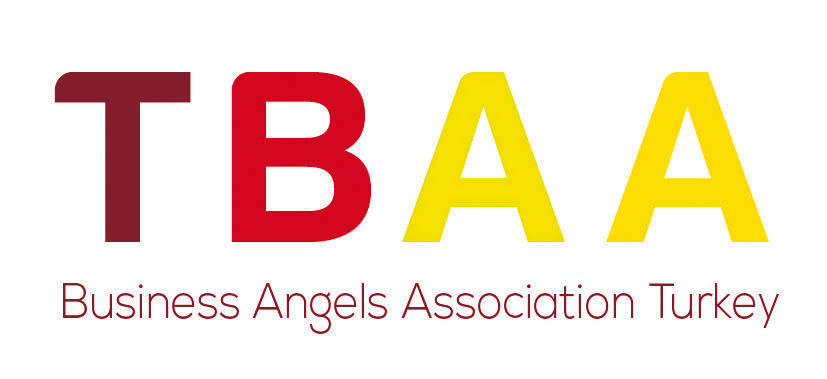 Established in 2011 by a group of pioneer business angels in Turkey, the Business Angels Association of Turkey (TBAA) represents a sector that is expected to invest an estimated 500 million euros annually over a five-year period, and plays a key role in Turkey's future - notably in the funding of small and medium-size enterprises (SMEs) and the creation of wealth and jobs. The TBAA now represents more than 70 percent of Turkey's early stage investment market. There are 15 business angel networks in the country, 10 of which are TBAA members. Most TBAA business angel network members are accredited by the government, and more than 500 angel investors are members of these 10 business angel networks. The TBAA has six committees: The Crowdfunding, Innovation and Technoparks, Incubation Centers, Start-up, Exit and Mentorship committees. The TBAA has seen its members hold important positions in the international arena, including the role of vice president of the European Business Angel Network (EBAN). The TBAA represents Turkey at the Global Business Angels' Network (GBAN) as the global voice of Turkey's early stage investment market. In line with a unanimous decision made by its founding members, the TBAA represents Turkey at GBAN in Washington, D.C. The TBAA was also designated as the first national member in this organization, as the GBAN executive committee selects one organization per country to serve as the interface between that nation's angel community and GBAN efforts.
TBAA Excellence Awards

The Southeastern Europe TBAA Excellence Awards recognize notable accomplishments in the entrepreneurship, startup and investment fields, not only in Turkey but throughout Southeastern Europe as well. They salute outstanding contributors to entrepreneurship and the angel investment ecosystems in the region.
TBAA Investment Delegations

The TBAA regularly organizes investment delegation trips to Southeastern Europe. The delegation is comprised of top-level executives from the Borsa Istanbul stock exchange, Istanbul Technical University Technopark and prominent business angel networks across Turkey. The main purpose of this delegation is to listen to company pitches of start-ups in Southeastern Europe and to explore opportunities for angel investment in this particular region. This delegation's visits align with the recommendations of B20 to G20 countries, in lieu of the main issues in the region such as access to finance. For more information, visit: www.melekyatirimcilardernegi.org.
About GBAN - Global Business Angels Network


Cross-border collaboration and syndication among angels and angel federations has come a long way since the initiation of the European Business Angel Network (EBAN) in 1999. The Ewing Marion Kauffman Foundation launched the Angel Capital Association in 2005, and the Portuguese Federation of Angels initiated the World Business Angel Association (WBAA) in 2009.
The Global Business Angels Network (GBAN) thanks the leaders and all who are associated with these efforts for their pioneering work. They have laid the groundwork for the launch of the next-generation global network, open to all serious, non-institutional funders of entrepreneurial ventures such as GBAN, an initiative of the Global Entrepreneurship Network (GEN). The later organization is a community of programs and policy initiatives that operate in 150 countries, which was born out of Global Entrepreneurship Week initiated and funded by the Kauffman Foundation.
GBAN is a global community of business angel networks and organizations coordinated by GEN. The network brings greater public awareness and engagement to the role that business angels play in helping new firms start and scale. GBAN interfaces with entrepreneurs, policymakers, other early-stage finance actors and leading entrepreneurial support programs to strengthen the global entrepreneurial ecosystem. Whether helping local entrepreneurial ecosystems recruit more investors, expanding geographic investment arenas beyond local markets or amplifying the angel "voice" to discussions about regulatory issues, GBAN seeks to provide an inclusive, supportive community for early-stage investors from around the world. For more information, visit: www.gban.com.
About EBAN - European Business Angels Network


The European Business Angels Network (EBAN) is the pan-European representative for the community of early-stage investors, gathering 170 member organizations in 59 countries today. Established in 1999 by a group of pioneer angel networks in Europe in collaboration with the European Commission and European Association of Development Agencies (EURADA), EBAN represents a sector that is projected to invest 7.5 billion euros a year and play a vital role in Europe's future - notably through the funding of small and medium-size enterprises (SMEs). EBAN also fuels Europe's growth through the creation of wealth and jobs. For more information, visit: www.eban.org.