Bidding for the preparation and engineering services of one of Istanbul's mega projects, the Tri-level Istanbul Tunnel, will be held Tuesday. A total of six firms will submit their financial bids for the preparation and engineering services auction of the tunnel, slated to ease traffic congestion in Istanbul and estimated to cost TL 35 million ($12.2 million) with the preparation and engineering services worth an allocated TL 7.5 million.
According to Anadolu Agency (AA), the Transportation, Maritime Affairs and Communications Ministry's General Directorate of Infrastructure Investments invited six firms to the financial bid auction last year as the first solid step to realize the project, and the firms will submit their final bids on May 3. Data will be collected for the mega project through ground-drilling and subsea drilling projects. After the bidding process, the supplementary engineering projects are expected to be completed within a year.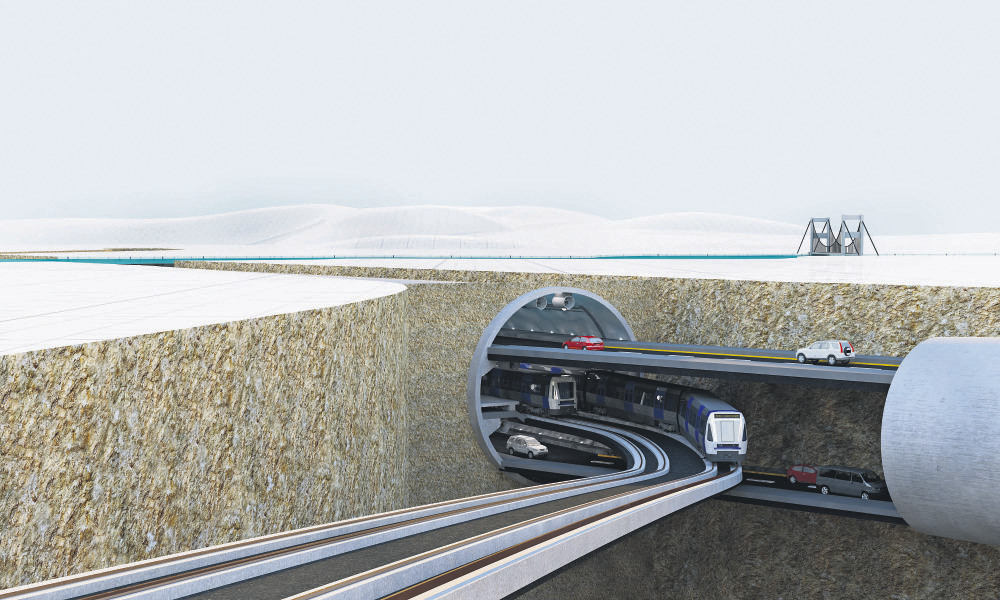 The tunnel, which will be constructed under the Bosporus Strait in Istanbul and open in 2016, will include both a highway and railway inside one tunnel. The two-lane railway will run in both directions through the middle of the tunnel with a dual highway to enable commuters to travel on highway lanes below and above the railway.
The diameter of the tunnel is will span 16.8 meters and will be built 110 meters below sea level. The depth of the sea where it crosses the Bosporus is between 60 meters and 65 meters, with the total length of the underwater tunnel extending 6.5 kilometers. The project will connect the Kazlıçeşme district on Istanbul's European side with the Göztepe district on the Asian side on a 14.6 kilometer route.
The first of its kind in both size and concept, this project will be completed in stages, with the first stage consisting of the Fast Metro Tunnel Project which will start in Bakırköy-İncirli at the E-5 axis on Istanbul's European side and end at Söğütlüçeşme on the Asian side.
The second stage of the project, the Highway Tunnel Project, will consist of two lanes in each direction, beginning at the Hasdal intersection located on the TEM highway axis on the Asian side and connecting at the Çamlık intersection on the European side.
The tunnel will integrate local metro lines including the Başakşehir-Bağcılar-Bakırköy metro line, the Yenikapı-Aksaray-Airport metro line, the Kabataş-Bağcılar tram line, the Topkapı-Sultançifliği light metro line, the Mahmutbey-Mecidiyeköy metro line, the Yenikapı-Hacıosman metro line, the Üsküdar-Ümraniye-Çekmeköy-Sancaktepe metro line, the Kadıköy-Kartal metro line and the Marmaray - Istanbul's first sub-sea tunnel train under the Bosporus that opened on Oct. 29, 2013 - and suburban train lines.