The Turkish defense firm Defense Technologies and Engineering (STM) won the tender to modernize Pakistan's submarines against its French competitor DCNS, which is the designer and manufacturer of these submarines.
The deal was signed between officials from Pakistan's Ministry for Defense Production and STM in the Pakistani city of Rawalpindi on Wednesday, with officials from Turkey's Islamabad Embassy and Undersecretariat of Defense Industry (SSM) also attending.
The tender was carried out to for the modernization of Pakistan Navy's three Agosta 90B submarines, with one being certain and remaining two will be optional. It would be the first time that a Turkish firm would take its engineering expertise in a high technology field like submarines abroad.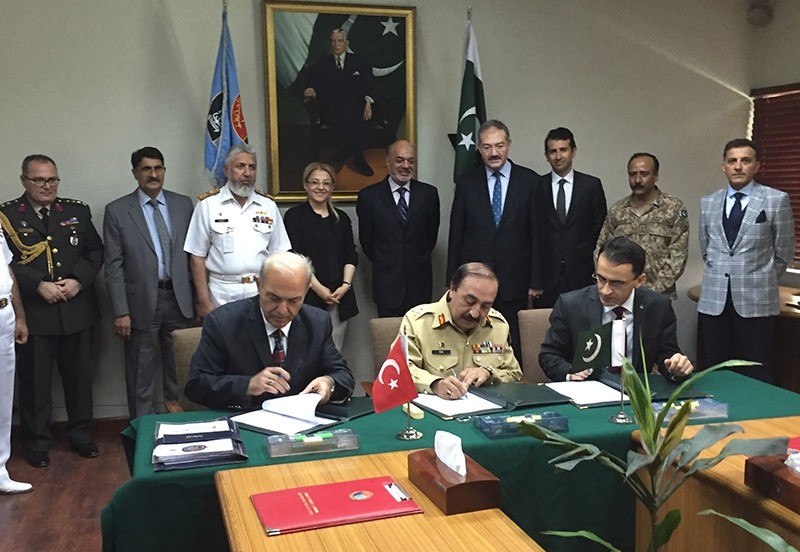 STM General Manager Davut Yılmaz said the fact that STM won the deal against a leading firm in this field that produced the submarines increases the deal's importance. Noting that STM had carried out the modernization of Turkish submarines last year and took part in a project concerning building six new submarines, Yılmaz said that the importance gained through these projects contributed to winning the important tender on international field.
The modernization works will be carried out at a shipyard in Pakistan. First submarine will be delivered in 45 months, while the remaining submarines will be delivered in one year apart periods.
The tender bear's great importance for the Turkish defense industry in general, as systems from Turkish defense firms like HAVELSAN and ASELSAN will also be used during the modernization.
STM, which is the leading participant of MİLGEM (National Ship) Corvette Project, had previously awarded with the tender of Pakistan Navy Fleet Tanker Project in 2013.