Indexes on Wall Street closed Tuesday at their highest level of the year with bullish sentiment in the market and oil prices marching into positive territory.
The Dow Jones rose 121 points to end the day at 18,347 points while the S&P 500 was up 15 points to close at 2,152. The Nasdaq gained 34 points to finish the day at 5,023.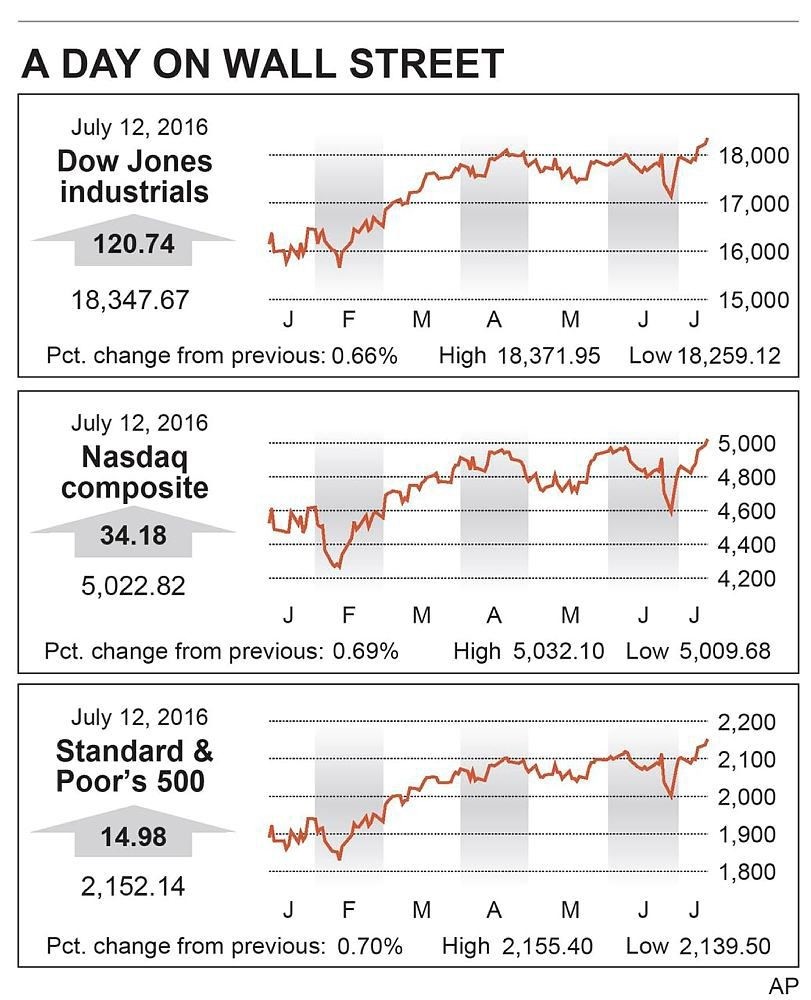 While the Dow and the S&P closed at their all-time highest levels, the Nasdaq erased all its 2016 losses to reach its highest level of the year.
Oil prices jumped 4.5 percent after a bullish forecast by OPEC in its monthly oil market report said it expects global oil demand to increase this year and the next.
At the final bell, the American benchmark West Texas Intermediate traded at $46.78 a barrel, while international benchmark Brent crude was at $48.34.
The markets will watch Wednesday for the weekly change in the U.S.'s crude oil and gasoline inventories, import and export price indexes for June and the federal budget balance for last month.