Turkish fast fashion brand Collezione offers its line of clothing and accessories in Turkey and 24 other countries through some 200 outlets. In 2016 and 2017, the 30-year-old company grew by almost 40 percent. It is planning to open 40 new stores abroad and enter the Indian market next year. Apart from stores, Collezione also focuses on the online shopping trend and realizes 65 percent of all its sales through its digital platforms. In an exclusive interview with Daily Sabah, Collezione's International Operations Director Taylan Kırali shared his insights and the company's future plans.
Daily Sabah: How would you evaluate the Indian market? What will be your goals there?
Taylan Kırali: We operate more than 258 stores in 24 countries. After a tremendous growth in Turkey and its surrounding markets, we want to build a global presence with continued investments and partnerships. To that end, India became one of our target markets mainly due to its population, purchasing power, and market size. Although we presently do not have a store in India, we are planning to meet with the investors at the MAPIC – the International Retail Property Market conferences. We are seeking to strike some franchise deals on the basis of long-term partnership.
D.S.: Can you tell us about a bit more about your company? How many stores do you have? What kind of a sales strategy do you pursue?
T.K.: Having redecorated our stores and created conceptual ones as part of our customer-oriented sales strategy, we aim to increase our capacity for product transfer. Offering young, dynamic and fast fashion at reasonable prices and in great verity is one of our brand's main motivations. Adopting an aggressive growth strategy abroad, Collezione serves locally through 200 stores, of which 50 are run by the brand itself and 150 are run by retailers. We aspire to open two new stores this year and 20 new ones over the next three years.
D.S.: Can you give us some detail about your presence abroad? How many stores do you currently run and where? Which regions and countries are on your priority list?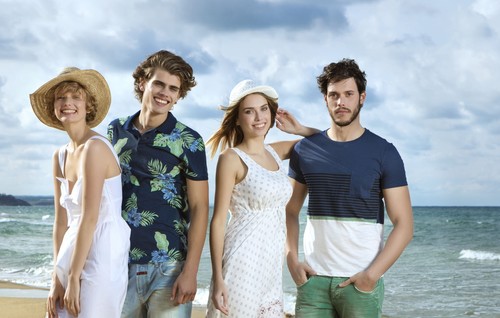 We currently have 58 stores abroad. Our goal is to open 100 more by the end of 2018. We have pursued direct investments and master franchise models abroad, and our priority is to leave maximum profit margin to our investors by offering high-fashion and trending products at competitive price to consumers across the globe. We enjoy a strong partnership structure around the world with more than 30 years of retail experience and a strong brand presence.
D.S.: What are your objectives for the next term? Will you be investing in any new store? Do you aspire to enter new markets or maintain growth in your current markets?
According to the Like for Like (LFL) comparison made between 2016 and 2017, we have achieved a 40 percent growth. We increased the number of our stores abroad from 27 to 58. In 2018, we plan to continue growing and are planning to open 40 new stores by the end of 2018.
D.S.: We know that you mainly address the youth preferring to dress casually. You pursue the concept "fast fresh fashion" in your own terms. Do your designs differ according to the countries you operate in or can you say that your designs are generally accepted in terms of the customer base you serve?


Our product range varies according to the country we operate in. Particularly the orders we receive from the Middle East can display major differences. Products like dresses, skirts as well as long and short sleeved tunics have a greater presence in those markets. These products may not come in many variations in the domestic market or in other markets we operate in.
As for countries, following trends more closely, we offer variety in the sense of trends. We balance out the capacities by shipping more trending products than basic ones. The main objective is to make it more convenient for our customers to find the best-selling products at the right locations and at the right time.

D.S.: Over the next two years, e-commerce activities only through mobile devices are expected to reach $638 billion worldwide, which equals all e-commerce activities across the globe in 2014. What role does e-commerce play in your sales? What kind of a strategy do you pursue and what are your growth objectives?

T.K.: The increase in the number of mobile users naturally affects mobile shopping. To meet the customer's wish to shop anywhere, anytime, Collezione's websites are compatible with mobile devices. We also have dedicated mobile apps for Android and iOS devices. Almost 65 percent of our sales take place through mobile. Soon, our customers will be able to scan product barcodes using their mobile phones and see which stores have the product in stock.