Daily Sabah: Could you tell us a bit about your activities in the Indian market? What features of the market attract you? As far as we know, you have a local partner. How long have you been present in the market?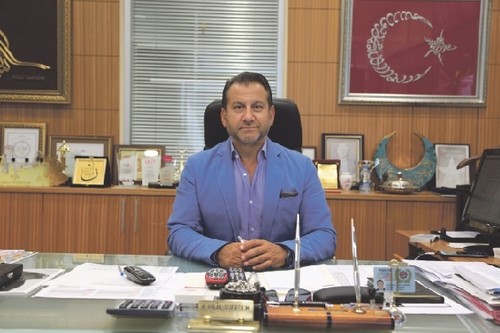 Hilal Suerdem: The main theme of organized fashion retail is branding and expanding retail abroad. We, too, pay attention to foreign investments in our brand and continue to pursue these investments. As Kiğılı, we are the first Turkish clothing brand to have opened a store in China. We serve in 22 shops and sales points abroad, including China. All the experience we have gained in the Chinese market has become a guide for us in the Indian market. We have been working with a partner in the Far East market for more than a decade - which allows us to closely monitor the developments in the region. However, we do not have a specific partner in the Indian market right now. We are in search of local partners in this market and we are continuing negotiations on the issue.
India is a major market with a young population of 1.3 billion, a growing middle class, high urbanization rate and a fast-growing economy. These features of India have made it a shining star for us.
D.S.: Could you talk a bit about your overseas activities? In which countries do you operate? How do you organize your store network?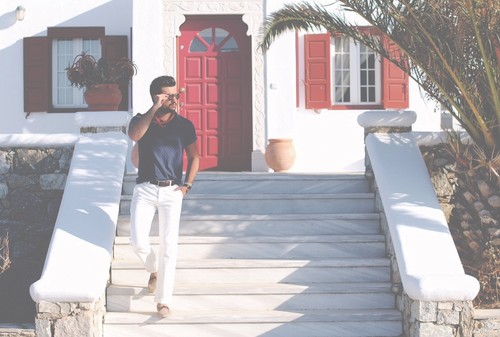 H.S.: We are currently serving in 28 stores in Austria, France, Iran, Iraq, Azerbaijan, Georgia, Turkmenistan, Macedonia, Tajikistan, and China, as well as in the first store we opened in Jeddah, one of the biggest cities in Saudi Arabia. Knowing the market's dynamics and acting accordingly is of crucial importance for us. After having a presence in franchises abroad for many years, we opened our store in Macedonia for the first time. Kiğılı opened in 10 stores and at eight sales points within a year. As Kiğılı, we believe that practicing a marketing strategy that suits the local needs of the countries where we operate is important. Our overseas growth strategy is expanding with a franchise system at the moment.
On the other hand, our online shopping site, www.kigili.com, has been under the spotlight of foreign investors for years. It is a showcase through which our brand can be seen from around the world. We are growing with our stores and corners abroad, introducing our concepts in men's fashion to the world and competing in the world as a Turkish brand. Our studies also play a role in allowing the sector to have a say in global markets. We are bringing the Kiğılı quality to Europe and other countries with our overseas stores.
D.S.: You are one of the brands that offers fashion in men's wear. Do you produce designs according to the trends that vary according to a region in your overseas activities, or should we say that you follow your own style?
While designing our products in the countries where we operate, we combine the cultural norms of the region with Kiğılı quality and our product line which we present to our consumers. Sometimes, we create differentiations in colors and patterns and sometimes pay attention to the physical features of local people and apply them to the sizes of our products. For instance, men in the Far East have smaller body sizes and we are producing a special collection for the Chinese market. Our collection caters to the body types of Chinese men. The smallest size for us corresponds to the medium size for Chinese men, for instance. So, we shrink sizes and work on slim fit patterns.
D.S.: Can we say that Kiğılı has switched to domestic production in the branding process? What are the advantages of domestic production?
First of all, I must note that Turkey is a very strong country in regards to domestic production. The production quality and price stability in Turkey cannot be achieved anywhere else in the world. As Kiğılı, we prefer to be a brand that develops business opportunities in Turkey's regions where we operate. Domestic production also has a positive impact on the added value created within the country, as well as employment and the national income. By combining all these factors and using tax advantages, we decided to switch to domestic production.

D.S.: E-commerce via mobile devices is expected to generate $638 billion globally over the next two years, which is equal to the total e-commerce volume worldwide in 2014. We know you are one of the companies that uses e-commerce effectively. How much of your sale does e-commerce constitute? What kind of strategy do you follow in this regard? And what are your growth goals?
H.S.: We know that a vast majority of consumers first look at a product on the internet before purchasing a product in stores. For that reason, we attach great importance to the digital world and e-commerce. Our turnover in e-commerce grows by 4-5 percent every year. We are the third largest store in Turkey in terms of e-commerce sales and have the fifth largest turnover rate in this area.
The secret to our success in both retail and the digital world is understanding our customers and offering solutions and innovations that respond to their expectations. With this understanding, we offer the best experience to our customers in every area. We are one of the first companies to adopt and implement the omnichannel concept, and we want to continue to propel this forward. We are the first men's clothing brand to offer a shopping experience on Instastories and the Facebook store. That is why we are working on new projects to facilitate an easy shopping experience.