The countdown to the Istanbul Stationery-Office Fair 2018, the third-biggest fair of its kind in the world, has begun. Supported by the All Stationery Association (TÜKİD), the fair is taking place for the 24th time Feb. 21-25 at TÜYAP for the second time. More than 250 Turkish and foreign companies are expected to attend.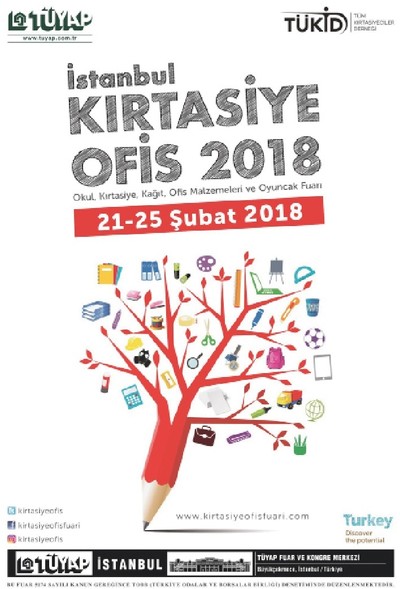 Along with thousands of high tech products in the toy sector, school, office and stationery equipment will be on display at the fair, which has become the meeting point for retailers from all corners of Turkey. Several products will be launched after being tested to determine reliability. In addition, the retail economy will be enlivened with many business meetings. Many events will be organized with experts in their fields.
More than 500 retailers
Committees from Macedonia, Bosnia-Herzegovina, Kosovo, Serbia, Ukraine, Moldova, Azerbaijan, Georgia, Jordan, Cyprus, Iraq, Cairo, Bulgaria, Palestine, Israel, Egypt, Saudi Arabia, Yemen and Greece will attend with the support of the Economy Ministry and TÜYAP offices abroad in Moscow, Sofia, Tehran, Skopje and Cairo as part of the organization. Boards of trade contributed to satisfy the interest of retailers conducting business in Anatolia along with committee organizations abroad that will be at the fair, which will have more than 500 retailers in attendance.