Inaugurated three years ago, the "Ankara Engelsiz Filmler Festivali" (Accessible Film Festival), continues in its third year to ensure that disabled people have equal access to cultural life. From today until April 26, the festival films will be screened with audio descriptions for audience members who are visually-impaired and with detailed subtitles and sign language interpretation for audience members with a hearing impairment. The festival's official website states that the event intends to "create an atmosphere where audience members with or without disabilities can watch films together, and raise awareness about disability issues." Turkish author and psychologist, Gündüz Vassaf, underscored the necessity of cultural events for disabled citizens: "Those who we name as physically disabled inevitably lose their chance to use their unique potential and creativity, or to open new horizons and form new models of thinking and behavior for all of us through their distinctive richness, because they are trapped in a value system based on the classification and categorization of human beings."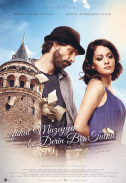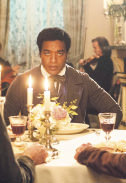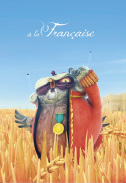 Unlike the previous year, the festival introduces a new film session for children with autism. The other seven categories include "Competition Without Barriers," "Films Without Barriers, "From the World," "From the History of Cinema," "Turkish Cinema," "The Long and Short of it" and "For Children." The best examples of feature, short and documentary films will be screened over the next week. Among the festival's foreign productions are: "12 Years a Slave" by Steve McQueen, "Atilla Marcel" by Sylvain Chomet, "White God" by Kornel Mundruczo and "The Grand Budapest Hotel" by Wes Anderson. Palme d'Or winner Nuri Bilge Ceylan's "Winter Sleep" is also part of the scheduled program. Five films including Tayfun Pirselimoğlu's "Ben O Değilim," (I Am Not Him), Kaan Müjdeci's "Sivas," Onur Ünlü's "İtirazım Var" (I Have an Objection), Nesimi Yetik's "Toz Ruhu" (Spirit of Dust) and Çiğdem Vitrinel's "Fakat Müzeyyen Bu Derin Bir Tutku" (However, this is a Deep Passion, Müzeyyen) will compete in the category of "Competition Without Barriers." Other festival films include "The Party" by Blake Edwards, the award-winning animated film "A La Francaise" and "Bir Fincan Türk Kahvesi" (A Cup of Turkish Coffee) by Nazlı Eda Noyan.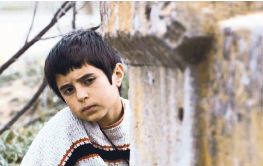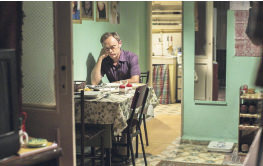 In addition to film screenings, a script-writing workshop will be organized for a group of 10 visually-impaired youths. They will learn the basics of scriptwriting and practice the skill. During the Q&A sessions with the film casts, sign language interpreters will be available. Audience members without disabilities can watch the screenings with a headset available on request at the festival venues. Sponsored by Halkbank, the festival was organized with contributions from the Ministry of Family and Social Policies and the Ministry of Culture. All screenings are free of charge and open to public at the Ulucanlar Prison Theater Hall and Contemporary Arts Center in Ankara. The Ulucanlar Prison was Turkey's first prison that was transformed into a museum and culture center in 2011. Open between 1995 and 2006, the prison hosted well-known names from the political, literary and cinema scenes such as late Prime Minister Bülent Ecevit, political activist Deniz Gezmiş, actor Yılmaz Güney, authors Kemal Tahir and Fakir Baykurt, as well as poets Necip Fazıl Kısakürek and Nazım Hikmet.