Turkish film "Mustang" received the Heart of Sarajevo for Best Feature Film award on Saturday at the 21st Sarajevo Film Festival at the National Theater in Sarajevo, Bosnia-Herzegovina.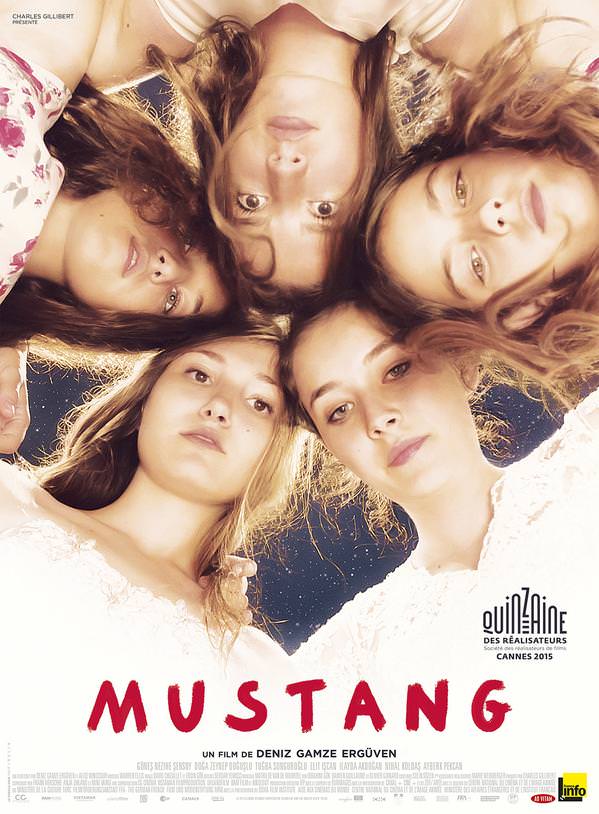 The film directed by Deniz Gamze Ergüven also received 16,000 euros by the Council of Europe for winning best film, competing against nine others.
The short film "Mustang" is about the struggle of women trying to win basic human rights in a patriarchal society.
The film is set in a northern village in Turkey where Lale (leading actress) and her four sisters live. One day they start playing innocently with some boys, but the patriarchal society they live in constrains them, as they are soon forced to focus on homemaking instead of school. The arranged marriages become too much for the five girls burning for freedom and independence.
The world premiere screening for the film was at the Directors' Fortnight program at Cannes Film Festival back in May.
In the festival, the best actress award went to "Mustang"s five actresses; Güneş Şensoy, Doğa Doğuşlu, Tuğba Sunguroğlu, Elit İşcan, and Ilayda Akdoğan.
The best actor went to actors from the Greek film "Chevalier" and "Son of Paul" from Hungary won the special jury prize.
Hollywood's Oscar-winning actor Benicio Del Toro and Canadian director Atom Egoyan were also awarded the Honorary Heart of Sarajevo for their "extraordinary contributions to the art of film".
The Sarajevo film festival, which was founded as an act of defiance while the city was besieged during the 1992-95 Bosnian war, this year showed 259 movies from 57 countries to over 100,000 visitors.
Southeastern Europe's top film festival lasted nine days, starting on August 14 and ending on August 22. The Sarajevo film festival ran from Aug. 14 to Aug. 22.