The 14th annual Filmekimi will be back in Istanbul from Oct. 3-11 with tickets going on sale on the morning of Sept. 19. Sponsored again this year by Vodafone Freezone and organized by the Istanbul Culture and Arts Foundation (İKSV), Filmekimi will start in Istanbul, and then the festival will bring prestigious films from all around the world to audiences in other cities as well.
İKSV's Filmekimi brings films that audiences have been looking forward to and that have premiered in the most renowned international film festivals, including Sundance, Berlin, Cannes, Venice and Toronto. Furthermore, the festival program includes the latest movies by master directors, including Woody Allen, Noah Baumbach, Stephen Frears, Michel Gondry, Todd Haynes, Hirokazu Kore-eda, Nanni Moretti and Paolo Sorrentino. Can Evrenol's "Baskın," which premiered at the Toronto International Film Festival, and the Turkey premier of Ben Hopkins's "Hasret" will also take place during the festival. The 14th Filmekimi is held Oct. 3-11 in Istanbul and then visits Ankara, İzmir, Trabzon, Bursa and Edirne throughout the rest of October.
Tickets go on sale at 10:30 a.m. on Saturday and can be purchased from Biletix booths, by calling Biletix's call center at: +902165569800, at counters to be set up at the Atlas and Rexx theaters and online at: www.biletix.com. However, movie lovers should be aware that all booths are closed due to the Qurban Bayramı (Feast of Sacrifice) holiday between Sept. 24 and Sept. 27.
What does Filmekimi's program include this year?
Renowned director Woody Allen's new movie "Irrational Man," which stars Emma Stone, Joaquin Phoenix and Parker Posey and tells the story of Abe Lucas, a philosophy professor trying to regain his will to live, is one of the highlights of this year's festival. Praised as a "suspenseful mid-teaser," the movie focuses on Abe who is the core of the movie. He is an emotional wreck who cannot enjoy his life, but meets Rita, a scholar who is struggling in her own unhappy marriage, and Jill, the best student in the class he teaches at a university in a small town. With a stroke of luck, he has to make a profound choice that sets off a chain of events that affect all of his relationships. The film made its world premiere at the Cannes Film Festival this year.
Stephane Brize's "The Measure of a Man," which brought the Best Actor award to Vincent Lindon at the 2015 Cannes Film Festival, tells the story of Thierry, a 51-year-old factory worker who has been laid off for more than two years and trying to keep his family together. After finally securing a job working as a security guard, Thierry suddenly faces a moral dilemma. How much will Thierry accept in order to keep his job?
Filmekimi's program features other films that have been collecting prizes at international festivals as well. "The Witch," shot by Robert Eggers, who won the Best Director award at the 2015 Sundance Festival, was described as "the most terrifying film at Sundance" this year as it focuses on one of the darkest eras of human civilization: The Salem witch trials in New England during the 17th century. This debut of stage director and writer Eggers focuses on William and Katherine who lead a Christian life with their five children in the wilderness. When their newborn child disappears and the crops fail, the family faces a terrifying superstition and their own fears while turning against each other. Yet, there is something beyond their worst fears: Evil lurking in the woods. The film, starring Anya Taylor and Joy Ralph Ineson, is a terrifying masterpiece that should not be missed at this year's Filmekimi. It was also announced that Eggers' next project would be a remake of the 1922 masterpiece "Nosferatu."
And Stephen Frears is back! "The Program," based on journalist David Walsh's book "Seven Deadly Sins," premiered this month at the Toronto Film Festival and welcomes back Frears to the director's seat. The film focuses on the legendary cyclist Lance Armstrong, who retired as a great sporting hero and was worth millions of dollars. Walsh, a sportswriter who was charmed by Armstrong's talent but was later ostracized for speaking out about a lie: Several years after his retirement, Armstrong was exposed for doping. If you want to discover the truth behind one of the biggest scandals in the history of sports, then this is a film you should not miss.
Starring Salma Hayek and Vincent Cassel, "Tale of Tales" is inspired by the fairy tales of medieval Naples. It is an epic film that tells the stories of a jealous queen who forfeits the life of her loving husband for a son, two mysterious sisters that try to seduce a king and another king who is obsessed with a giant flea and breaks the heart of his young daughter. Premiering at Cannes, the film, which is inspired by the tales of celebrated Neapolitan poet, courtier and fairy tale collector Giambattista Basile, is a stunning work of gothic imagination that brings these stories together along with fairies, monsters, acrobats and courtesans and many more fairy tale protagonists.
Filmekimi again keeps its promise to bring world cinema at its best. "Coin Locker Girl" from South Korea is the debut of Han Jun-hee and premiered during Critics Week at Cannes. The violent drama tells the story of an orphan baby found in a coin-operated locker in a subway station. Il-yeong (one-zero) is raised by a woman who is the leader of an organ-trafficking crime ring. She becomes her mother's right hand when she gets older, which makes her question her upbringing and confront her mother. This is the story of two women trying to survive in a harsh, vicious world. The film won awards at the Bucheon Film Festival in South Korea and the Griffoni Film Festival in Italy.
"The Lobster," by the Greek filmmaker Yorgos Lanthimos - who never stopped messing with our minds with subversive social codes in films like "Dogtooth," "Attenberg" and "Alps" - takes us into a dystopian future. This is the first time Lanthimos has shot outside of Greece and the film has an A-list Hollywood cast, including Colin Farrell, Rachel Weisz, Ben Whishaw and Olivia Colman. It takes us into a surreal and extraordinary world where being single is illegal and anyone who commits this crime is transformed into an animal of his or her choice. The film tells the story of a man dumped by his wife who tries to resist this weird social order.
The winner of this year's Berlin Grand Jury, "The Club" is Chilean director Pablo Larrain's follow-up to Oscar-winning film "No" and the Golden Tulip winners "Tony Manero" and "Post Mortem." The director again casts Alfredo Castro in a story of disgraced priests who are sent to live together in a small, secluded seaside town in a strict regime under the watch of a female caretaker. Their routine is shattered by the arrival of a newly disgraced fifth priest, as he brings with him the past they are trying to escape. Slowly revealing the dark secrets of the past, the film has been praised by critics mainly because of its acting. The director said he met with various former ministers and priests to make the film look more realistic.
Starring Italian actress Margherita Buy, who Turkish viewers will remember from Ferzan Özpetek's film "My Mother," American film star and director John Turturro focuses on Margherita, a film director who is going through an existential crisis and grieving over her terminally ill mother while having to deal with her teenage daughter, her big-headed, over-confident Hollywood star and her brother, who is best known for making her feel inadequate. Directed by Nanni Moretti, the film won the Ecumenical Jury Prize at the 2015 Cannes Film Festival.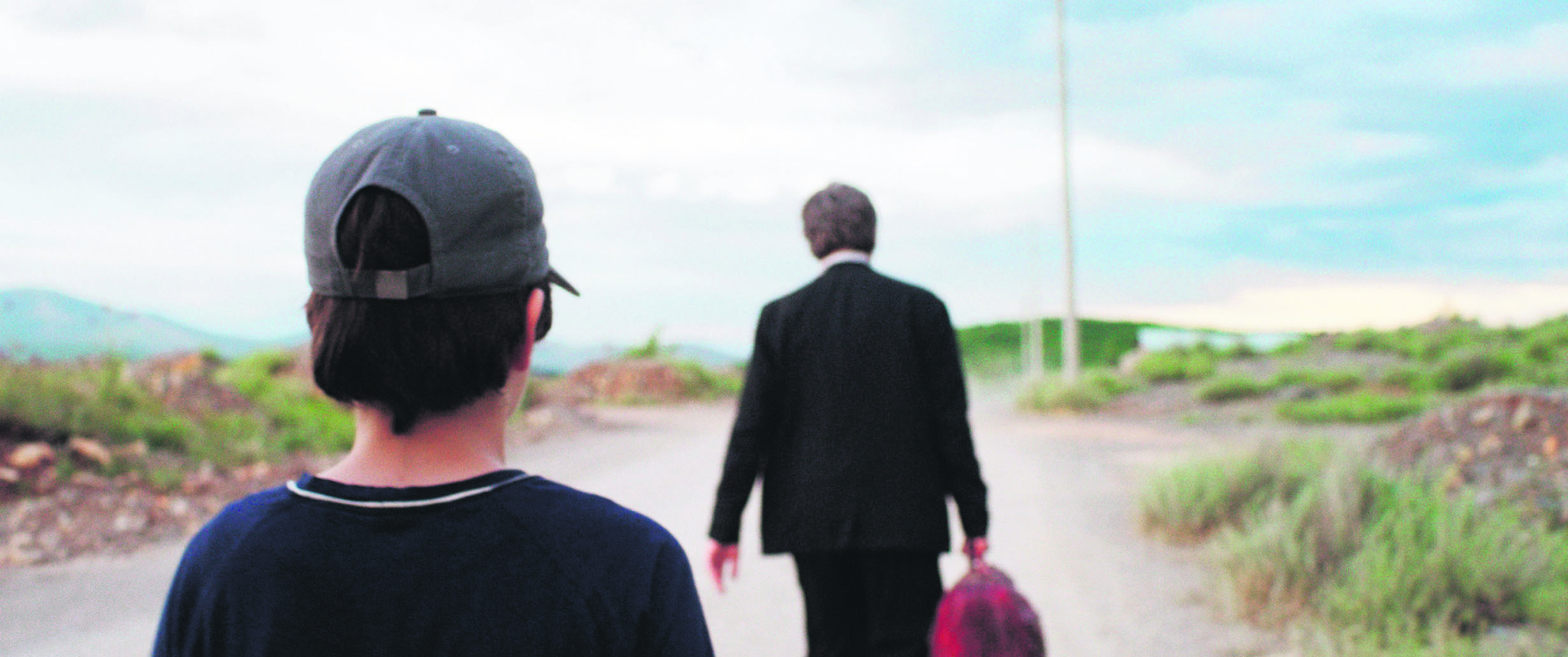 Babai
Directed by the winner of the Best Director award at this year's Karlovy Vary and Munich film festivals, Visar Morina, "Babai" tells the story of 10-year-old Nori and his father, Gesim, who earns a living selling cigarettes in Kosovo amid the outbreak of the war. Nori decides to follow his father, who abandons him to go to Germany, but their chances of staying in Germany are very low, which forces Nori to grow up at an early age. Kosovo's Oscar nominee this year is aesthetically beautiful with the director's touch and successful storytelling, which underlines the importance of being a family under tough circumstances.
The winner of this year's Grand Prix and the FIPRESCI Prize at Cannes along with two other prizes, all while being praised as one of the most disturbing films screened at the festival, "Son of Saul" features a unique take on the Holocaust. Picturing two days in the life of Saul Auslander in October 1944, the film is the first feature-length film of Laszlo Nemes. The film takes us to Auschwitz Concentration Camp where Saul is one of the Jewish prisoners forced to cooperate with the Nazis. One day he discovers the body of a boy in one of the crematoriums he is cleaning and decides to do the impossible: To offer the boy a proper burial instead of letting his body burn in the fire. The film offers an extraordinary look at the concept of evil, and stars Geza Röhrig, Levente Molnar and Urs Rechen. It is Hungarian writer and poet Röhring's first acting role, and the film was shot on 35mm film.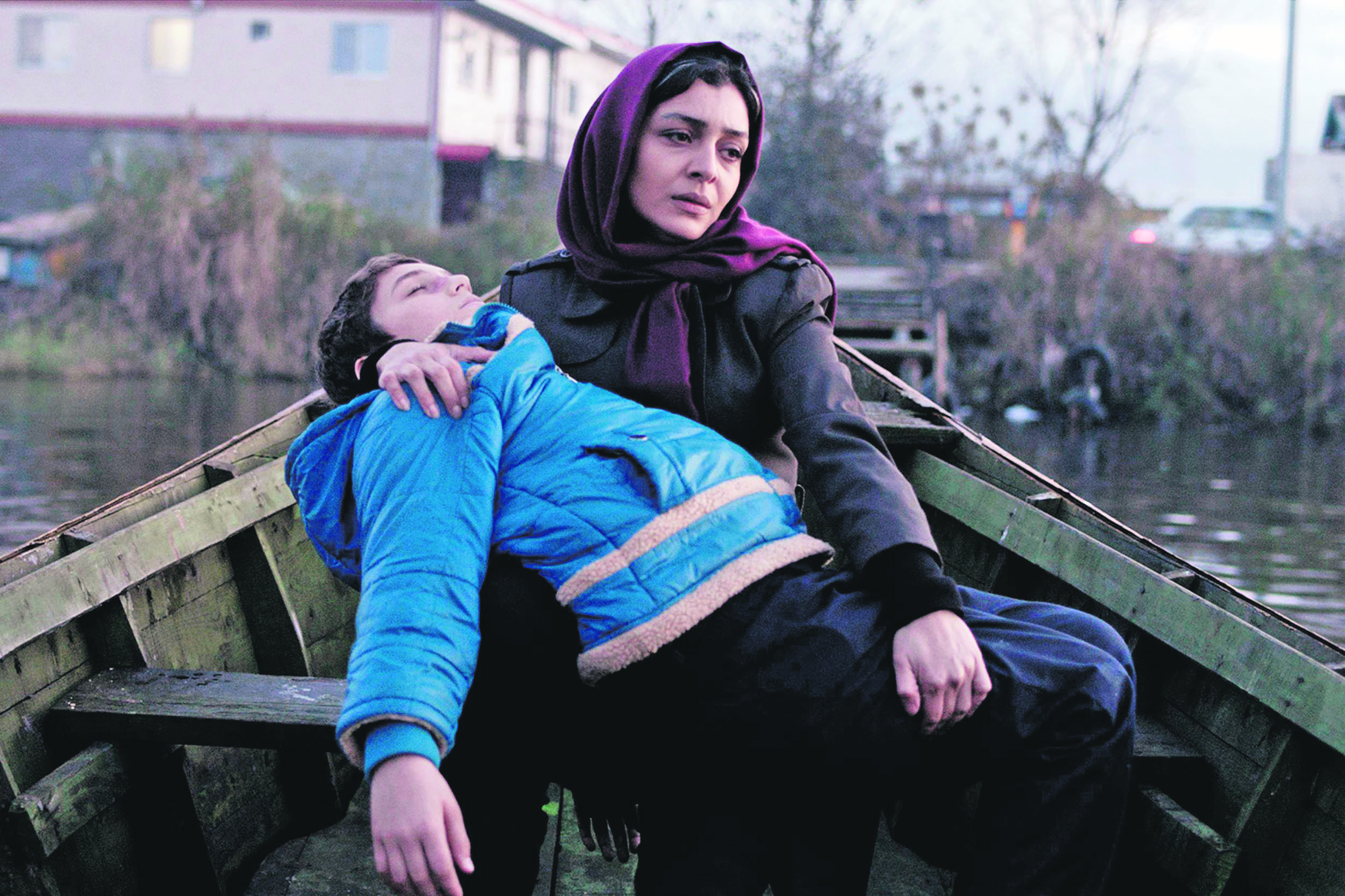 The film "Nahid" is about a single mother with a son. She has to decide between re-marrying to financially guarantee her life and losing her son due to legal procedure.

Other films to look out for are "Nahid," the winner of the Cannes' Promising Future Prize and the first feature-length film by Ida Panahendeh; "The Treasure," directed by Corneliu Poromboiu, who previously directed "12:08 East of Bucharest" and "When Evening Falls on Bucharest or Metabolism;" and "Zonda: Folclore Argentino," a documentary that offers the heart of traditional Argentinean music to viewers, directed by Carlos Saura, a master director known for such acclaimed works as "Blood Wedding" and "Tango."
Evrenol takes us into the depths of hell with "Baskın"

The Turkish horror movie "Baskın" - described as "creepy, weird and amazing" by twitchfilms.com - has been getting great reviews since it premiered this month in the Toronto International Film Festival's Midnight Madness Section. The feature debut of talented director Can Evrenol, which was expanded from his short-film with the same title, tells the story of a squad of police officers who stumble upon a black mass in an abandoned police station while answering a call for backup. The cops soon find themselves on a journey through Hell.
According to the Hollywood Reporter, the movie draws inspiration from "Hellraiser," and Evrenol, who also wrote the script with three other co-writers, never falls short of blood and gore. Indeed, it looks like Evrenol is here to stay, as IFC Midnight has picked up the U.S. rights to the film. While the theatrical release is due soon in the U.S., the size will be determined later. The terrifying, weird, soon-to-be a cult film "Baskın" will premiere on Oct. 9 at Filmekimi.
Ixcanul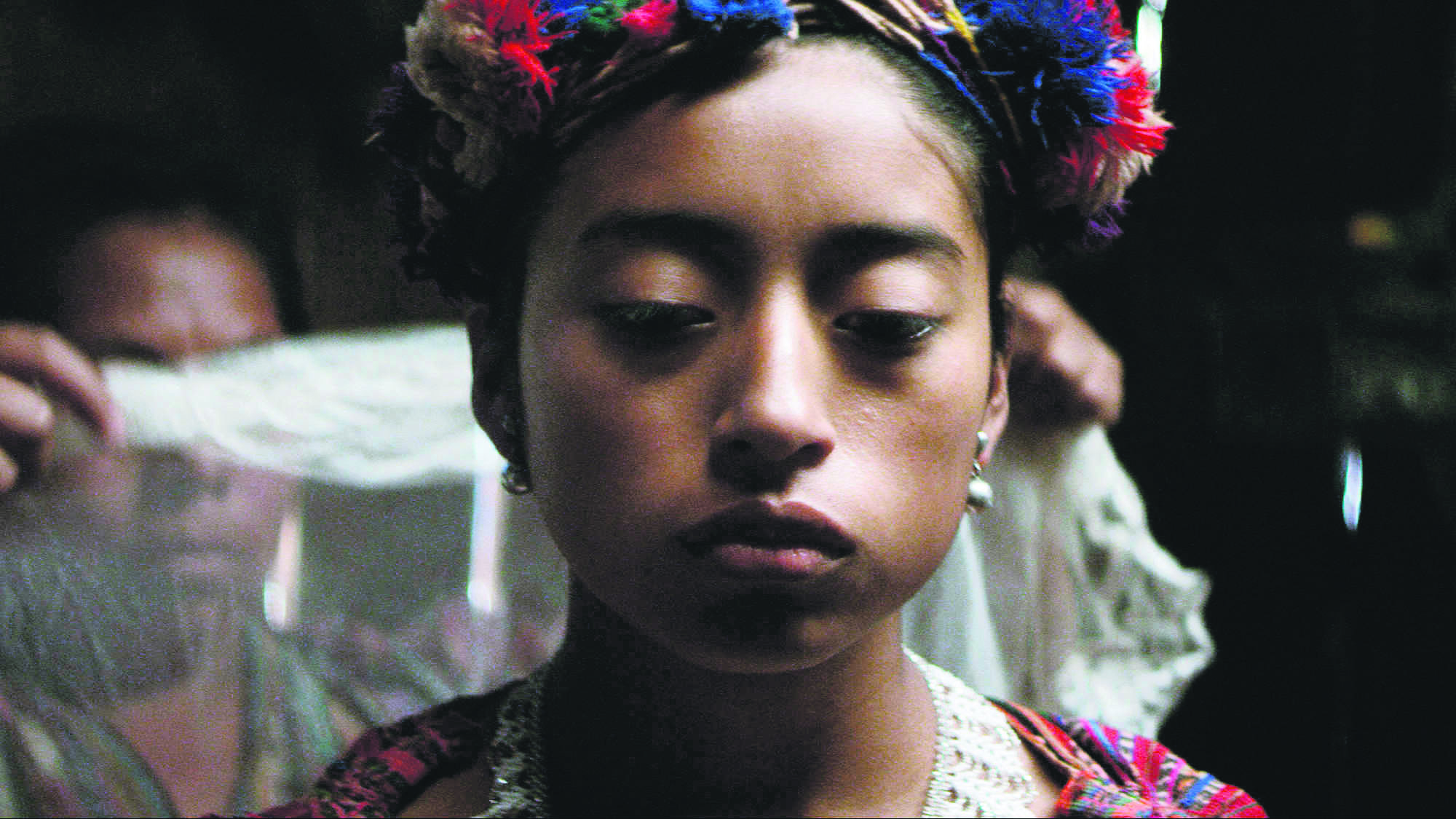 The program also includes Jayro Bustamente's first feature-length film "Ixcanul," starring Maria Mercedes Coroy and Maria Telon, which was shot on the skirts of an active volcano in Guatemala. Kaqchikel Maya, 17, lives with her parents on a coffee plantation, and while she is desperate to discover what lies behind the volcano, she is to be married off to the farm's foreman. This impressive and striking woman's drama introduces Mayan culture and traditions to viewers and is one of the six films shot in Guatemala in a year. The film won the Silver Bear at the 2015 Berlin Film Festival and was awarded Best Latin American Feature and Best Director awards at the Guadalajara Film Festival this year.