"By the Sea" is a very personal film for Angelina Jolie Pitt and not just because it reunites her onscreen with her husband, Brad Pitt. It's not even because she wrote, directed, produced and stars in the film.
"By the Sea" is personal because it was inspired by the grief of losing her mother in 2007, Jolie Pitt said Thursday at the film's premiere, AFI Fest's opening-night gala at Hollywood's TCL Chinese Theatre.
She started writing when she was missing her mother, without knowing exactly what she was creating.
"When you write something from a blank page, it's very hard to say, 'This is important,' because you don't know: It's your own life. It's your own depression. It's your own questions about your mother. Grief. Where to put your pain," Jolie Pitt said. "For me, it was important to try to do it. And it was important to try to do it for my mother. It was important for myself. And it was wonderful to work with Brad, and for us to be able to get through it together, because we tested ourselves to see if we could do something like this together."
"By the Sea" is a slow, quiet drama about a wealthy American couple on a French seaside retreat. Roland (Pitt) is there to write, but mostly just ends up drinking. Vanessa (Jolie Pitt) is there to relax, but ends up grumping around and popping pills. They avoid each other and their relationship is clearly strained. Their dynamic begins to change when they befriend (and secretly spy on) a newlywed couple on their honeymoon.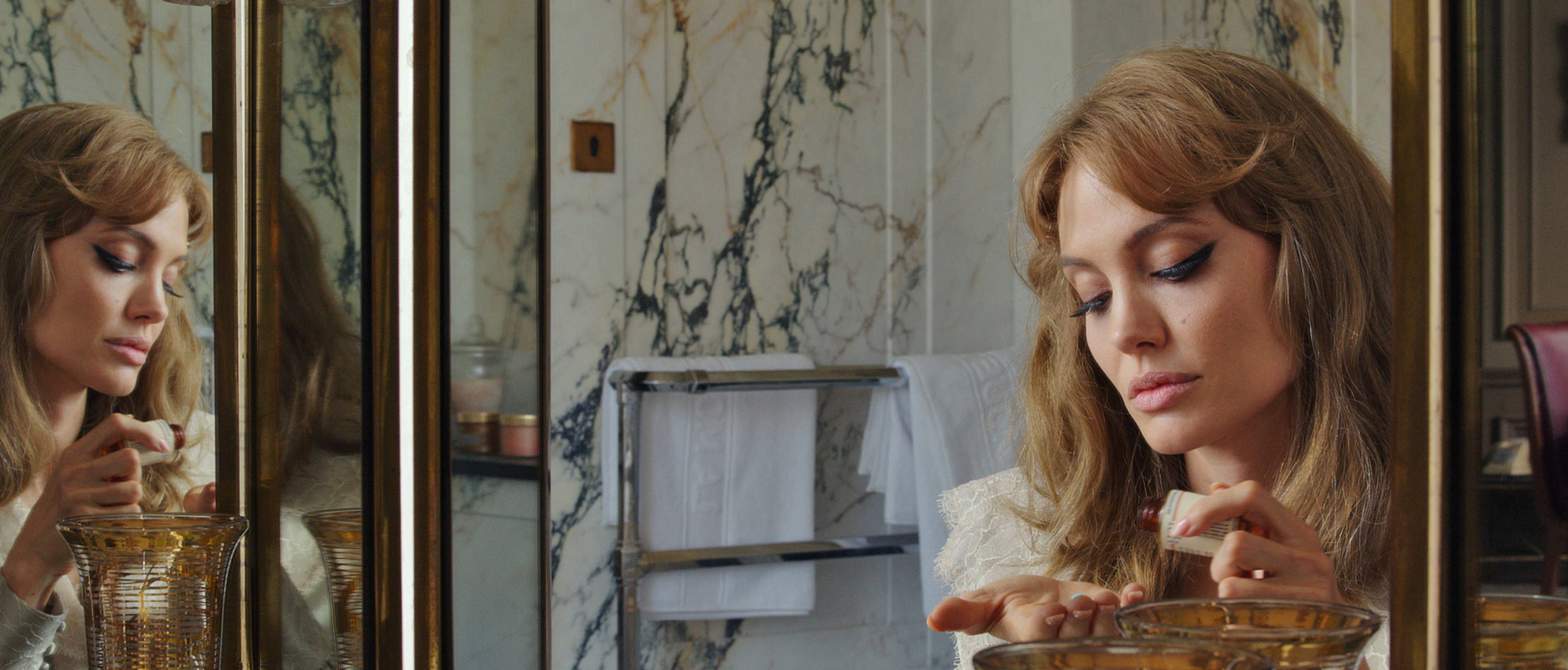 The camera lingers on Roland's lean frame and Vanessa's face and figure.
As in 2005's "Mr. & Mrs. Smith," the two stars play a married pair facing serious relationship challenges. Only this time, the actors relied on the strength of their real-life relationship to do it.
"It's really no different than trying to get the kids to bed at night," Pitt said." I mean, you know, it's a tag team, Ultimate Wrestling kind of endeavor. And here on set, again, we're working together and solving problems and making the thing work and figuring it out. And there's just a great collaboration. She's just, she's my wife."
As for being directed by his spouse?
"She's very decisive. She's really intuitive," Pitt said. "Her instincts are really good with stories. So, I really trust her when she redirects a scene."
Jolie Pitt loved working with her husband, too.
"You're going to have a long life ahead of you and you've got to shake it up and, sometimes, it's really wonderful to test yourselves, to push each other," she said. I talked to (actress) Gena Rowlands. She was talking before, and how she and (director-husband) John (Cassavetes) (would) take the rubber band and you stretch it as far as you can. And this is a part of marriage and this is wonderful. So, that I loved. And that was what we did."
"By the Sea" opens in theaters Nov. 13.