Spanish-speaking residents of Ankara, Turkey's capital city, are enjoying several films in a screening offered by the Spanish-American Film Festival, which started on Monday and runs until Feb. 21 at the Çağdaş Sanatlar Merkezi (Modern Arts Center). The festival was organized in cooperation with the embassies of numerous Latin American countries, namely Spain, Argentina, Colombia, Mexico, Peru and Chile, and is sponsored by the Çankaya Municipality. The ambassadors of these countries participated in the opening ceremony, with the spokesman of the United Program stating that the festival has been organized for two main reasons: To introduce Spanish films to a Turkish audience and to promote the Spanish language in order to raise awareness of the third-most widely spoken language in the word after English and Chinese, respectively.
The festival includes seven films and offers two screenings per day. Here is a brief synopsis of the films being screened:

'Sofia y el Terco' (Sofia and the Stubborn Man)
Sofia has not yet released herself from a nightmare in this film. She lives a monotonous life with her husband, Alfredo, in the silent and peaceful Andes Mountains, far away from the seaside. Despite promising to take her to the seaside, Alfredo finds a new excuse every day to delay the visit. Sofia becomes very ill and thinks that life is too short to take new chances, and she is unable to find the courage in herself to embark on new adventures. A captive of his own stubbornness, Alfredo has no idea that he is about to learn the hardest lesson of his life.
When: Feb. 17 at 7:00 p.m. and Feb. 21 at 5:00 p.m.
'El Ultimo Elvis' (The Last Elvis)
Carlos Gutierrez (Elvis) is a young singer who has separated from his wife and daughter, who is named Lisa Marie. Gutierrez rarely sees his daughter, choosing instead to live his entire life impersonating Elvis Presley and avoiding himself as well as reality. He is the same age as Elvis when the superstar dies, and discovers that everything in his life was meaningless. After an unexpected tragedy, he assumes the responsibility of Lisa Marie. While Gutierrez struggles to discover his identity as a father, Lisa Marie has to accept him for the way he is. However, a difficult twist to the story lies ahead. Directed by Armando Bo, "The Last Elvis" depicts the story of Gutierrez's crazy journey, full of music, where he has to choose between his dream of becoming Elvis and his family.
When: Feb. 17 at 5:00 p.m. and
Feb. 18 at 7:00 p.m.
'Chico y Rita' (Chico and Rita)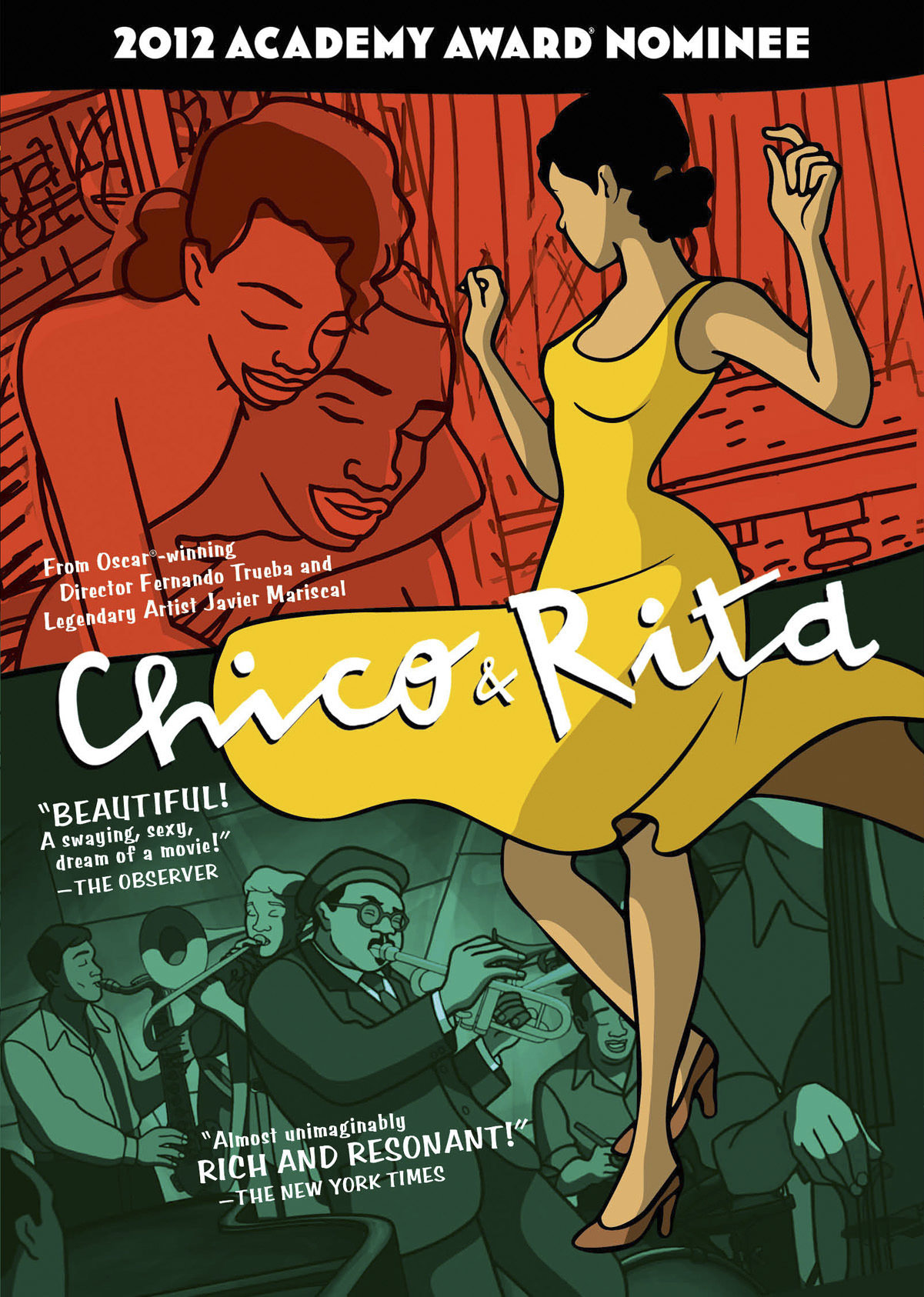 In late-1940s Cuba, a passionate love story begins between Chico, a young pianist and lover of jazz, and Rita, a beautiful singer who dreams of being famous. After one electrifying night that brought them together in a dance club in Havana, life circumstances turn them into bolero characters with an on-and-off relationship. The Spanish animation is co-directed by Fernando Trueba, Javier Mariscal and Tono Errando.
When: Feb. 18 at 5:00 p.m. and Feb. 21 at 7:00 p.m.
'Coliseo, Los Campeones' (Coliseum, the Champions)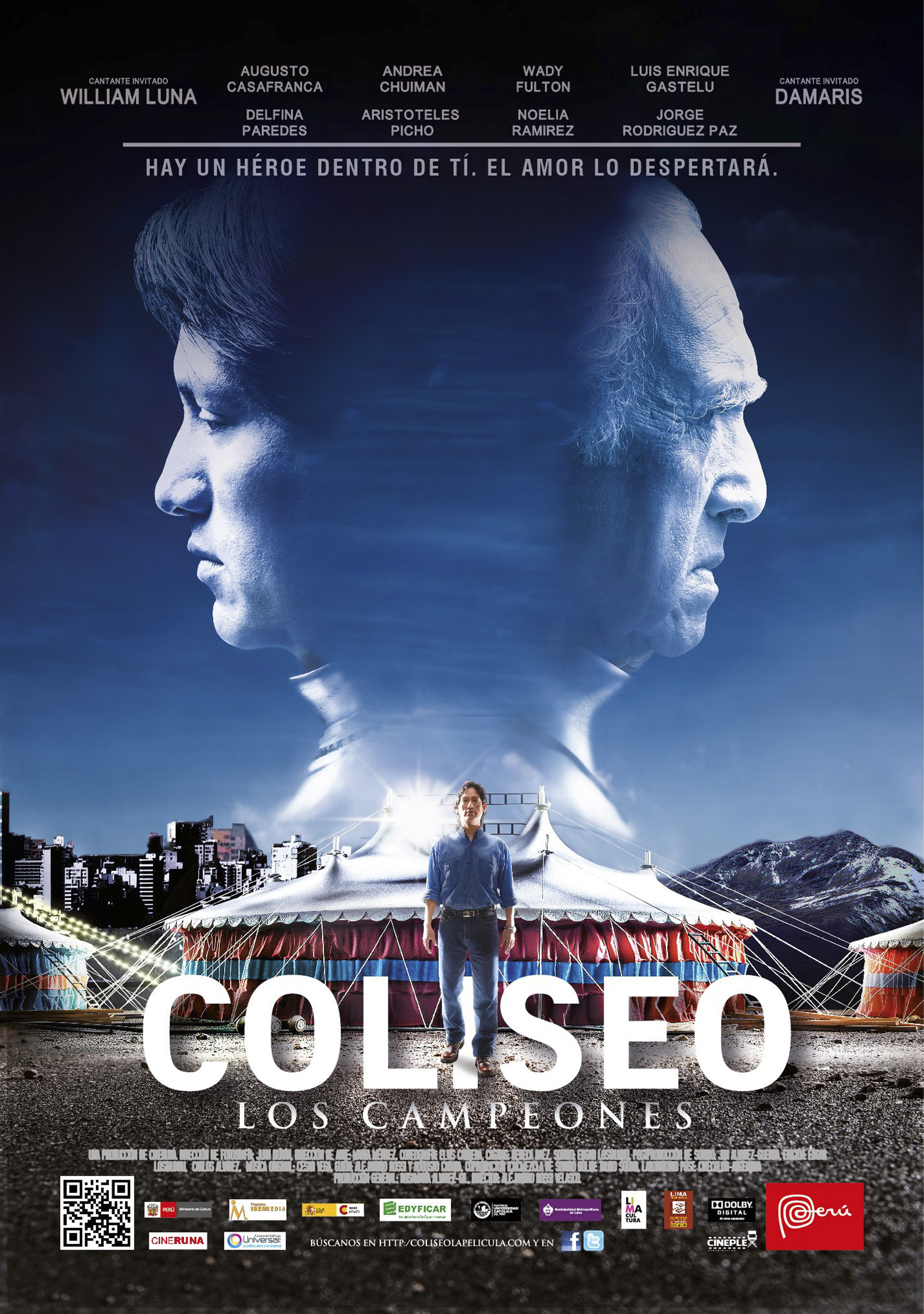 Starring Aristoteles Picho, Delfina Paredes, Jorge Rodriguez Paz and a group of teenagers, "Coliseum," (The Champions) is directed by Peruvian director Alejandro Rossi. The film tells the story of Marcia, Esperanza and their loyal friends who try to save a traditional folk music tent, known as the Coliseum, which is about to be demolished. The young heroes decide to start a dance troupe to save the coliseum by participating in the "Huaylarsh" competition. It will not be easy to compete with their biggest rivals, the famous dance troupe "Tricampeones."
When: Feb. 19 at 7:00 p.m.
'El Agua del Fin del Mundo' (The Water at the End of the World)
Laura and Adriana are sisters who live together. Laura works in a local pizzeria for a living, and the two sisters must go on a journey after receiving some unexpected news. A poetic story of escape guides them on this journey, which Laura must pay for. She flees from her responsibilities and meets an accordion player named Martin. While Laura falls head over heels for Martin, he, on the other hand, is attracted to Adriane as soon as he lays eyes on her. The sisters then have a falling out. Will Laura still want to find enough money for Adriana to live her dreams? Directed by Paula Siero, "The Water at the End of the World" is the story of the deep and arduous journey through sibling ties, rivalry, love, hate, acceptance and rage.
When: Feb. 19 at 5:00 p.m.
'Hecho en China' (Made in China)
Directed by Gabriel Guzman, "Made in China" depicts the story of an obsessive and aggressive writer, Marcos Marquez, whose only 50th birthday presents are a threat from a Chinese mob and an invitation to the wedding of the only girlfriend he ever had in 30 years. Fed up with his problems and anxious to see his old friends, Marcus decides to go on a long road trip for the wedding. He never thought that an 18-year-old marketing manager Fernando, seemingly his polar opposite, would share in this journey. When they embark on the road together, their only goal is to arrive at the wedding on-time and without killing each other.
When: Feb. 20 at 5:00 p.m.
'Machuca'
President Salvador Allende is democratically elected as the first socialist president of a Latin American country in Santiago, Chile, in 1973. Meanwhile, the principal of St. Patrick School, Father McEnroe, tries to create an environment in the school that encourages low-class and high-class students to mingle. The bourgeoisie Gonzalo Infante and proletarian Pedro Machuca become very close friends. While the bloody conflicts in the streets drag Chile toward the Sept. 11, 1973, Pinochet Coup, this coup will change the lives and relationship of these children forever.
When: Feb. 20 at 7:00 p.m.