Presented in partnership with İş Bankası Maximum Card, the !f Istanbul Independent Film Festival celebrates its 15th anniversary this year with the slogan, "!f Unites." Hosting the Turkey premieres for the year's most talked about and award-winning films,!f Istanbul will take place in Istanbul Feb. 18 to 28, visiting Ankara and İzmir March 3-6.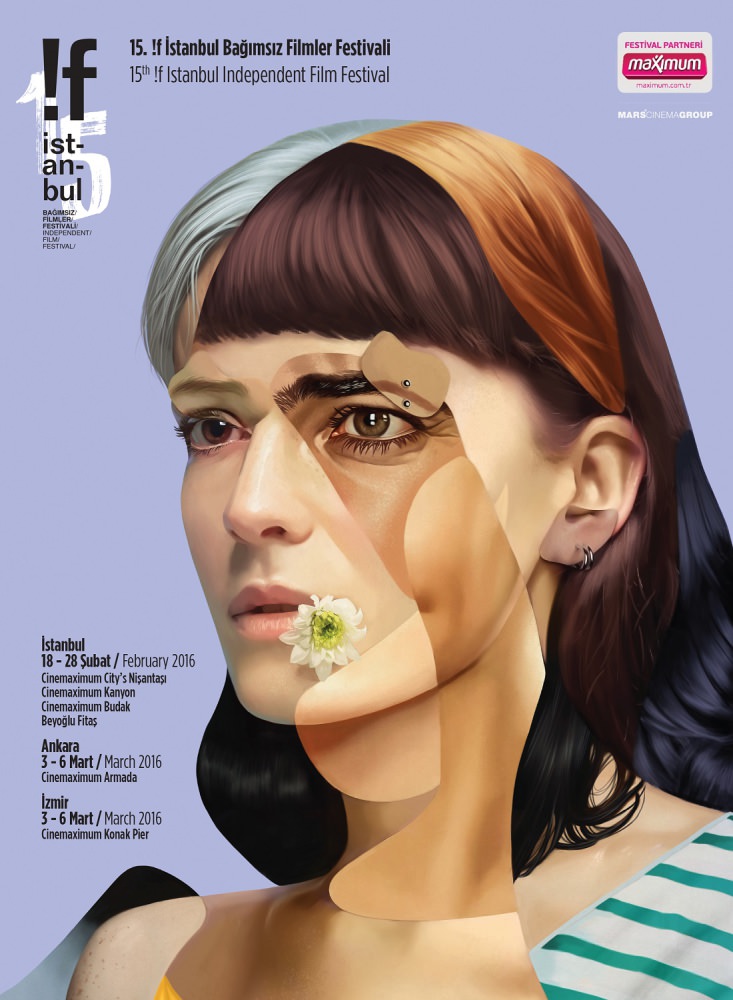 Galas: the stars of the year
This year's Galas section hosts the year's most eagerly awaited films, celebrated at major festivals around the world, including Toronto, Venice, Cannes and Sundance. This year's selection includes films by Gaspar Noe, Hou Hsiao-Hsien, Jean-Marc Vallee, Davis Guggenheim, and Maiwenn, among others.
Luca Guadgnino, celebrated for his direction of one of the most highly controversial films of the 2000s, "Melissa P." and "I am Love," has directed "A Bigger Splash," bringing together a star-studded cast that includes Tilda Swinton, Ralph Fiennes, Matthias Schoenaerts and Dakota Johnson. The film is described as "insidious, mischievous and an unpredictable, suspenseful thriller" by Variety. "Mon Roi" (My Prince) is already being compared to romantic classics such as "Jules and Jim" and "A Man and a Woman," directed by French actress Maiwenn who reinforced her career as a director with her film "Police" -- winning the Jury Prize at Cannes in 2011 -- and competing for the Palme d'Or at Cannes award. "He Named Me Malala," a film produced by Davis Guggenheim - known for his Oscar-winning documentary "An Inconvenient Truth" and the renowned "Waiting for 'Superman" -tells the true story of Nobel Peace Prize winning, feminist activist Malala Yousafzai. The dark and surrealist "Boris without Beatrice," which will compete at the Berlin Film Festival as directed by the unique auteur Denis Coté will also be featured, along with "Brand: A Second Coming," which depicts the journey of the British comedian, actor, radio and TV presenter, singer and columnist Russel Brand: a man who journeys from drug addiction, narcissism and Hollywood stardom to unexpected status as a revolutionary. "I Smile Back" starring Sarah Silverman, tells the tragic tale of the picture-perfect family of a woman who struggles with drug and alcohol addiction. Silverman, who continued her comedy career after entering the limelight on "Saturday Night Live" in the 1990s. The apocalyptic film, "Into the Forest" brings together Ellen Page and Evan Rachel Wood as two sisters who live secluded without electricity and away from humanity, shot by Patricia Rozeman, master director of the Cannes award-winning "I've Heard the Mermaids Singing."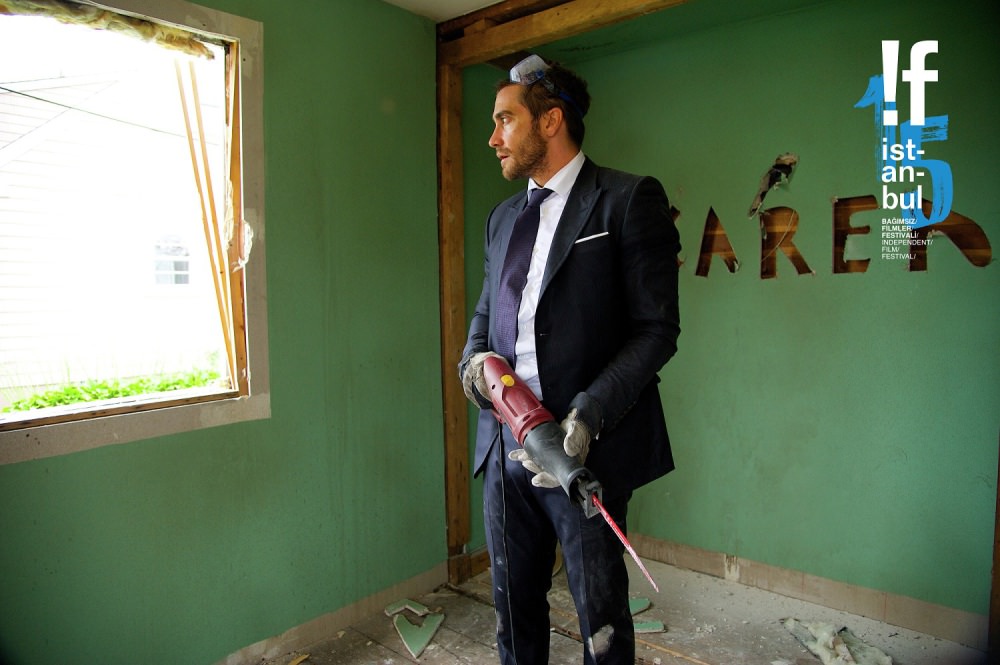 "Demolition" will premiere in Turkey as the closing film as part of !f Istanbul's screening program.

The glorious adaptation "Mansfield Park" and "This Changes Everything," adapted from the book by the world's most renowned socialist Naomi Klein, scrutinizes the global fight against capitalism and is directed by her husband Avi Lewis. "The End of the Tour" telling the story of the book tour in 1996 of David Foster Wallace, who committed suicide in 2008 after publishing his famous book "Infinite Jest" defined as the "Best Novel Published in English since 1923" by Time magazine. Trey Edward Shults's debut film "Krishna," which was one of the most talked-about films at Cannes Critics Week, depicts the heart-breaking story of a boy named Krishna - one of the most striking performance this year by Krisha Fairchild - who visits his sister for a Thanksgiving Dinner and brings together four generations. "Sparrows," a great coming-of-age story by Icelandic Runar Runarsson, who caught our attention by his debut film "Volcano" shown at !f Istanbul four years ago, with enchanting music from Kjartan Sveinsson of Sigur Ross and impressive imagery from dreamy Iceland, has already won the Best Film award at the San Sebastián, Warsaw and Zagreb film festivals. One of the most striking documentaries of the year -- both in terms of it subject and also its approach to the subject -- "The Wolfpack" of Crystal Moselle, won the Grand Jury Prize at Sundance. A romantic comedy inspired by the French New Wave and a narrated story of a love triangle with a surprising ending, "Two Friends;" starring the famous actor we know from "The Dreamers" of Bernardo Bertolucci, Louis Garrel and the "Green Room" directed by Jeremy Saulnier - know for "Blue Ruin" - with one of the most extraordinary and creative horror films of the year, describes a night of terror experienced by a rock band chased by Neo-Nazis. These are some of the best films in this year's Galas selection.
!f Istanbul's love and change competition


This year's Love & Change Competition section, included in the festival two years ago, will showcase eight activist films from the U.S., Germany, the U.K., the Czech Republic, Georgia, Iran, Switzerland, Canada, Egypt and Turkey. The jury will bring together experts from the film and art world, selecting "the year's most creative intervention," including director and screenwriter Adam Curtis, who is known for films like "The Century of the Self;" a masterpiece that inspired the series "Mad Men" and was produced for the BBC, focusing on the use of psychoanalysis as a tool for persuasion used by governments and corporations.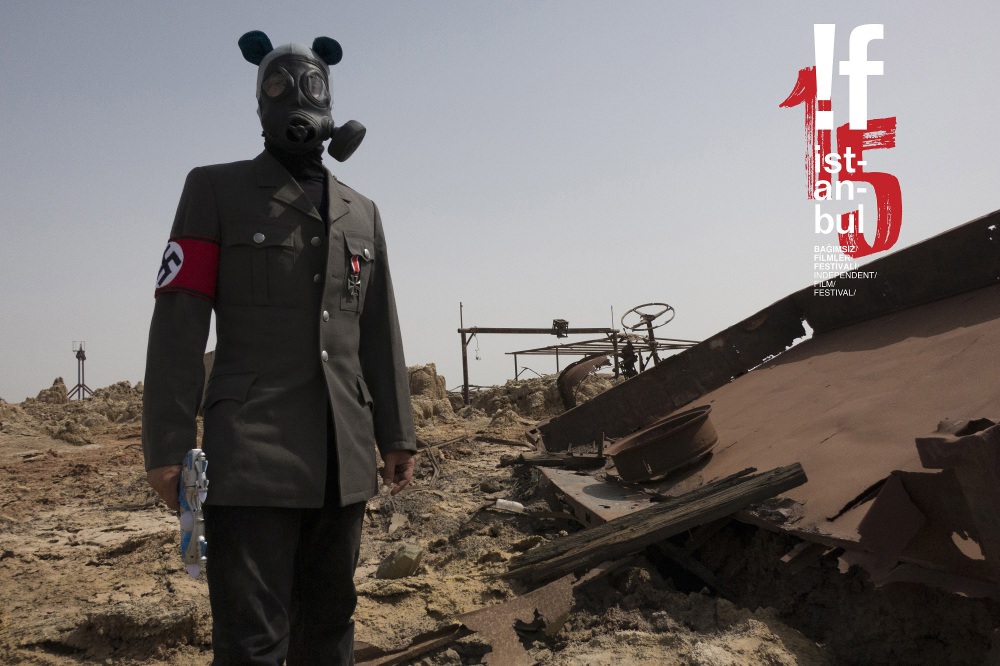 Crumbs

Curtis's film, "The Power of Nightmares: The Rise of the Politics of Fear," focuses of the ways that neoconservatives and Islamists use fear as a political tool. In addition, contemporary artist, art critic and writer Şener Özmen, who was praised for her videos "Road to Tate Modern" and "What Does an Artist Actually Want," won the Prix Meuly prize at the Kunstmuseum Thun in Switzerland in 2005. Philippa Kowarskyproduced and co-produced documentaries such as "The Act of Killing" by Joshua Oppenheimer, who also directed the Oscar-winning film "The Gatekeepers" and "Sweet Mud" by Dror Shaul, which won the Jury Prize at Sundance.
!f cult: Funeral Parade of Roses
!f Istanbul hosts Toshio Matsumoto's 1969 classic, "Bara no soretsu/Funeral Parade of Roses" in one of its signature sections of!f cult. A cornerstone of Japanese New Wave Cinema, "Funeral Parade of Roses" is the fourth feature in the short career of documentary filmmaker Matsumoto that he ended in 1988. This film - half fiction and half documentary - explores the depths of Japanese subculture and is deemed as a masterpiece of avantgarde cinema, premiering for the first time in Turkey at !f Istanbul Film Festival.
Home: Turkey is what we call home
The "Home" section of !f Istanbul's "Home" section will feature Turkish cinema, bringing new and alternative voices together. "The Dog," which follows the lives of four characters on a normal day in Istanbul while depicting the changes they face when confronted by a stronger character; the first feature film of director Esen Işık, which she dedicated to Pippca Bacca; "Life Goes On: A Compilation" including David Hovan's "Born in Adana," Ömer Akbaş's "Dying Breath" and Sidar İnan Erçelik's "Bossless" documentaries, along with"Cat/Nine Lives: Cats in Istanbul." directed by Ceyda Torun; depicting the lives of feline residents in certain neighborhoods of Istanbul, including Galata, Cihangir and Feriköy, offering funny answers to the question "What do the cats of your neighborhood do after people leave the streets?"