There is no doubt that the filmmaking industry is a significantly powerful tool that needs to be utilized to make things better around the world. Samah Safi Bayazid, a 27-year-old Jordanian filmmaker and screenwriter based in the U.S., believes in this. The young director is also a devoted Istanbul lover who frequently visits Turkey for both work and travel.
She has been involved in the field for almost five years since studying filmmaking and screenwriting at the New York Film Academy, and she describes it as "a great journey full of challenges and achievements." Having moved to the U.S. three years ago, she is also one of the first professional hijabi filmmakers in the industry.
The major developments that the world has witnessed recently like the Syrian civil war that has caused millions to be refugees, the Gaza conflict and ever-rising Islamophobia, all of which are at the top of the policy and media agenda, compose the focus of Bayazid's work. So far, she has worked in over 45 professional and high budget production projects. "I have worked on many short films that address the Syrian refugee issue, others for the Palestinian cause. We produced some projects to address the Islamophobia problem in the U.S. We did many humanitarian projects, spiritual music videos and more," Bayazid told Daily Sabah.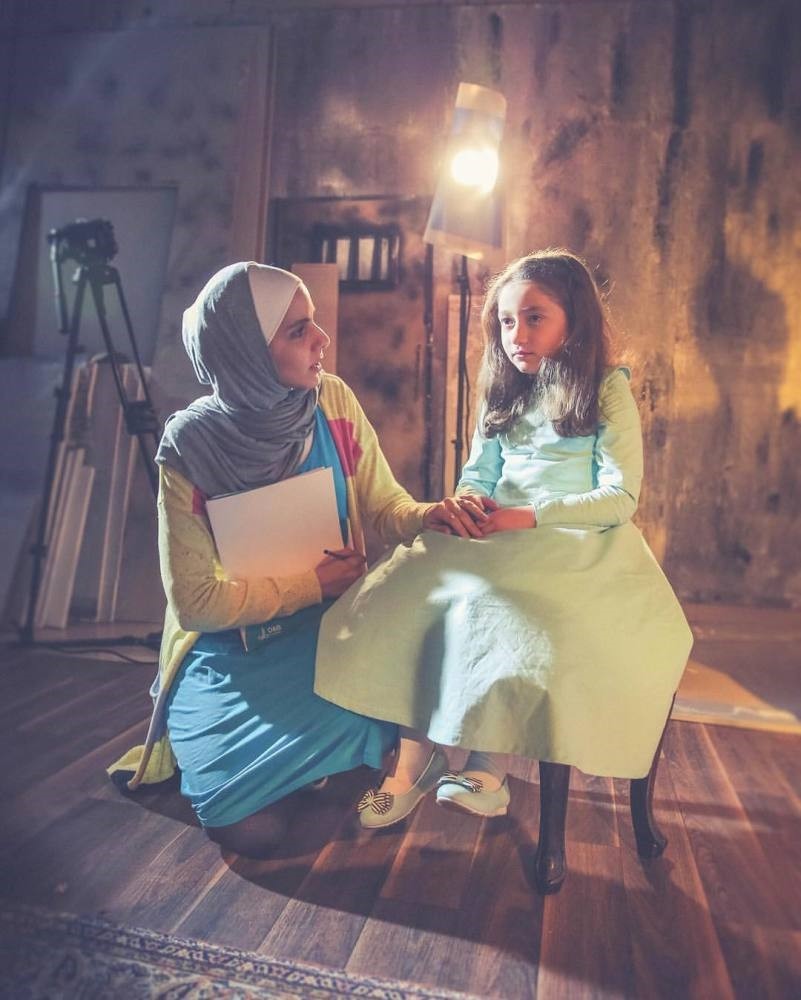 Working with her director and producer husband Muhammad Bayazid and running LightArt Media Productions together, Bayazid wanted to become a TV presenter when she was a little child. "It was like a hobby at first, but when I got older I believed that media has the power to change this world into a better place, and it is the greatest means to express ourselves, our thoughts and values," she said.
Bayazid's portfolio features a number of documentaries, television shows, short films and music videos. "They all serve one larger purpose, which is to tell our own stories, to talk about our issues and the challenges we face and to express ourselves as humans at the first level then as Muslims for sure. We want people to be better after watching our work, we want the world to be better," she declared.
In a dramatic plot, Bayazid portrays an American Muslim man as her protagonist and discusses how he faces the challenges of everyday life with a focus on Prophet Muhammad's morals and legacy. Of this American drama series "Inspiration," the filmmaker says: "We produced two seasons so far. The "Inspiration" series went viral on social media and got over 50 million views on social media and TV platforms; it's been translated into 16 different languages, and it won the best creative project in ICDA Dubai Festival," she said, adding the third season is on the way.
Bayazid's fascination with Istanbul is also reflected in her work. With her husband, she filmed the short film "Orshena" in Istanbul. Addressing the refugee issue, the film was selected for many international film festivals and won the Award of Excellence in the Indie Film Festival in California. "I love every single work I've ever done in my professional life, but the "Inspiration" series and the "Orshena" film are definitely my favorites so far," she added.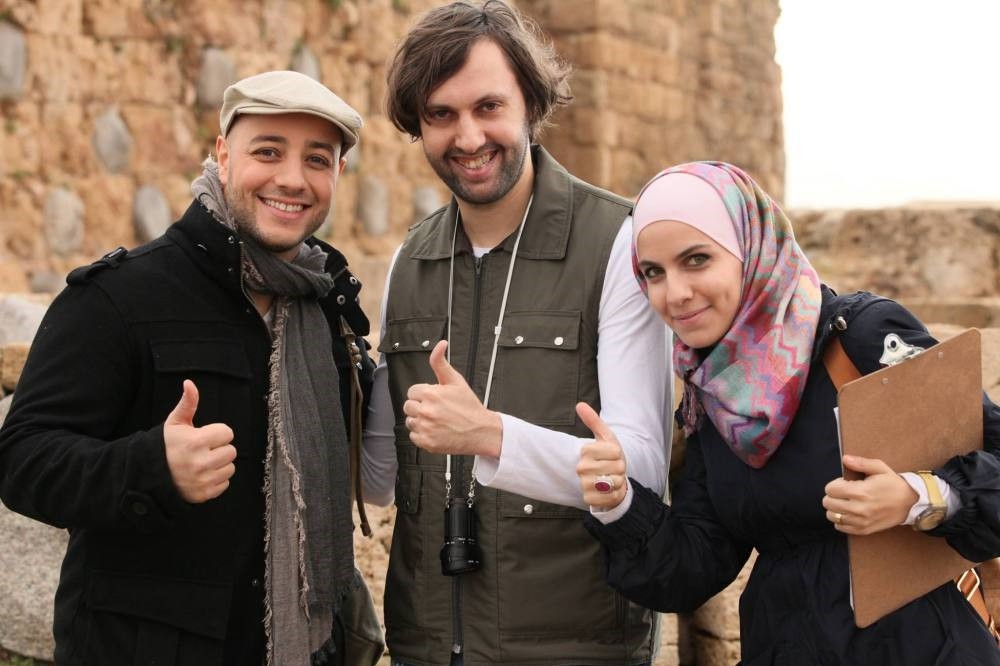 Leaving aside filmmaking, she is also the mastermind behind Lebanon-born Swedish R&B singer and strong advocate of anti-terrorism Maher Zain's music videos. "I worked with Maher Zain in his music video "Wahehna/Muhammad" that tells the story of a poor old man who misses Prophet Muhammad and struggles to travel to visit Almasjid Alnabawi," she said. The music video got over 14 million views on YouTube, and she is now working on a new music video with Zain from his new album "The Power."
As a hijabi filmmaker, Bayazid has not faced serious problems, but believes working in this field is a hard career for women in general. "However, it is definitely harder for a Muslim woman who is wearing hijab since no one is expecting a hijabi filmmaker on the set with all the prejudgments and misconceptions in their minds about Muslim women," she said. However, Bayazid's true commitment to her profession appears to keep hardships away from her. She said, "The magic of this profession is beyond words, to transform your imagination into reality, to create beauty and art, and to have the ability and creativity to tell stories visually while changing the world we are living in into a better place at the same time is absolutely spectacular."
Aside from her productions shown to the masses in different countries, Bayazid also believes in the power of social media to reach even more. "I try to share positive thoughts and energy through my social media. Usually I share some behind the scenes photos from our filming sets and some of our work and films too," she said. Some of her followers write her, and she is very pleased to be a source of inspiration for others. "I am so blessed to have such an amount of love and support from people around me in real life and on social media too," she said.
Having visited dozens of cities, Bayazid has travelled to Istanbul almost 10 times so far. "I spent many weeks there, and I have so many beautiful memories in this city. I can say proudly I feel at home in Istanbul! I love every single street there, all the art, the history and the culture that you see in every single corner. I love Turkey and Turkish people, I try to memorize Turkish phrases to communicate with them, and I love Turkish food for sure!" she said. Bayazid will come to Istanbul again for a new dramatic short film soon.