The ninth feature film from the acclaimed director, Derviş Zaim, "Rüya" (Dream) will premiere at the 23rd International Adana Film Festival on Sept. 19. Written and directed by Zaim, it will be shown to Turkish audiences at the 23rd International Adana Film Festival, according to the announcement at the press conference organized at Soho House. Speaking there, Zaim talked about the storyline and the process of shooting the film. The film is set in the present day and tells the story of a female architect building a mosque. "It then evolves into a gripping narrative due to the events that arise, and engrosses the audience," he said.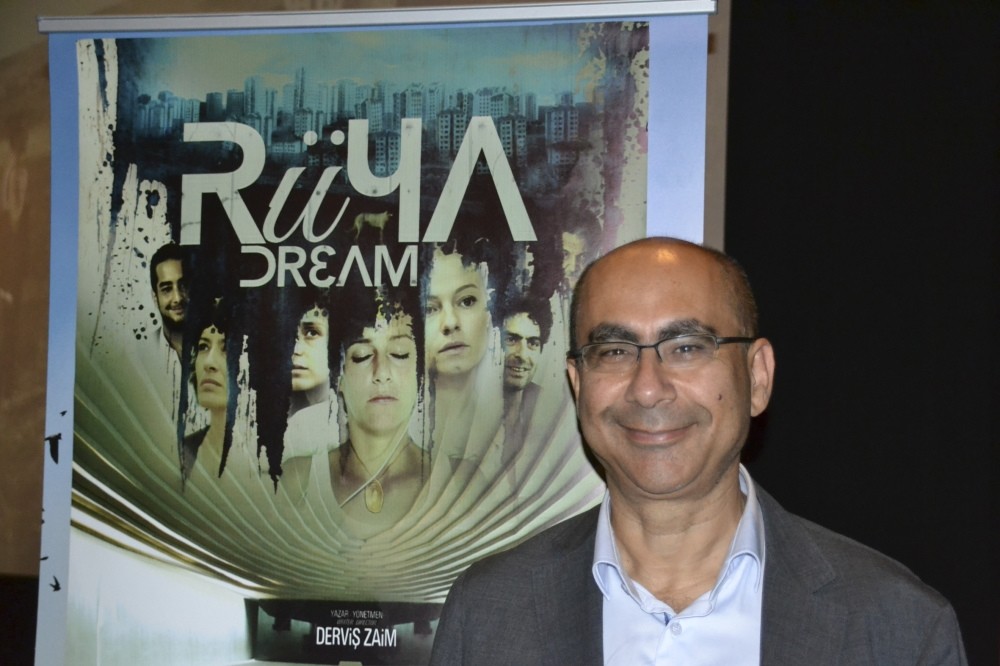 The renowned director noted that films related to architecture are rare in Turkish cinema and that this film can be a candidate to fill this void. "I believe there is a lack of films that encourage, almost force us to think about how we understand the environment, ourselves, the world and how we comprehend the world and depicts reflections of such understanding in film," Zaim noted.
Stating that he has been exploring "how cinema can benefit from tradition," in his previous films and "Rüya" in this respect, is a sequel, Zaim noted that he also has a bond with his films on nature, as they approach the relationship between mankind, who destroys nature, with nature. "It lies at the crossroads of films that I've tried to make on tradition and nature," he added.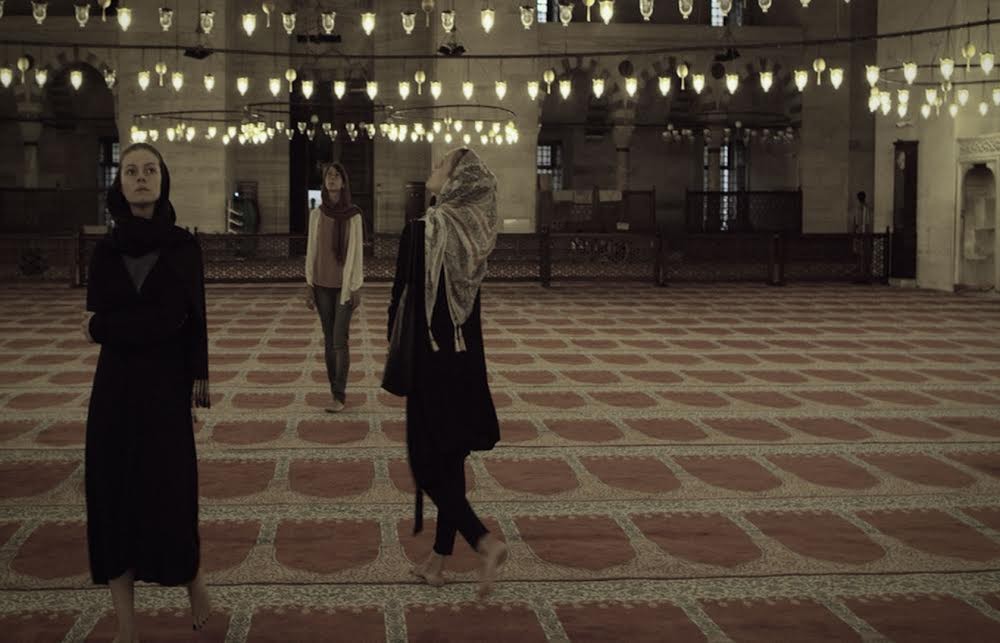 Shooting started two years ago during the construction of Sancaklar Mosque, and after 10 days of shooting, the editing and cutting started. Then, shooting resumed and the new shots were then edited again, which in a way meant that the shooting and editing were carried out simultaneously. "I can also add that the special effects took a long time but this is just the behind the scenes part," Zaim said.
"I can say that the film is a first for Turkish cinema as questions such as how architecture should be, what its extent should be and what it should be based on have not been explored in the Turkish cinema even though such questions are discussed in our traditions. Therefore, it will definitely be a pioneer film in Turkish cinema. I always enjoy making movies on our traditions and culture," Zaim noted. He also highlighted that as he both had the knowledge and the will to shoot such film, when the opportunity to involve Sancaklar Mosque's construction process came along, the script appeared.
One of the film's stars, Mehmet Ali Nuroğlu, stated that as this is the third time he's working with Zaim he felt lucky, and that a good film came out of that in the end. His character in the film is humble and keeps to himself; away from the ambitions of today's world. "He is a do-gooder character and he suffers a lot throughout the film from various events that takes place," Nuroğlu said at the press conference.
Dilşad Bozyiğit, who plays another leading role, noted that working with Zaim is a great chance and it was a very pleasant journey to play a role in his film. He believes it will be a very pleasant and interesting journey for audiences as well.
Actor Murat Karasu also said it was a great surprise working with the director, especially given that he was about to close the acting book. "I perceived it as a motivating experience and as a new start. It was important for me to be in such a production working with a script that has its own questions and creates questions," Karasu added.
In addition to Bozyiğit, starring in the leading roles are Gizem Erdem, Ebru Helvacıoğlu, and Gizem Akman. Enis Arıkan, İbrahim Selim, Osman Alkaş, Ayşe Lebriz, Murat Kılıç and Atılay Uluışık also took part in the film
The trailer of the movie was shared on social media after the conference.