Hosted by the Antalya Metropolitan Municipality, the 53rd International Antalya Film Festival started with an opening ceremony on Sunday. In addition to local and foreign artists, Culture and Tourism Minister Nabi Avcı, Food, Agriculture and Livestock Minister Faruk Çelik and Mayor of Antalya Menderes Türel attended the opening ceremony at the EXPO 2016 congress center.
Delivering a brief speech at the ceremony, Culture and Tourism Minister Nabi Avcı thanked the people in Antalya who brought the festival to the city for the 53rd time. "If people in Antalya did not support this festival, we wouldn't be able to make it here for the 53rd time. I would like to thank Menderes Türel, the mayor of Antalya, who supported the festival during his term in office. I also thank our artists for showing us other worlds are also possible," Avcı said.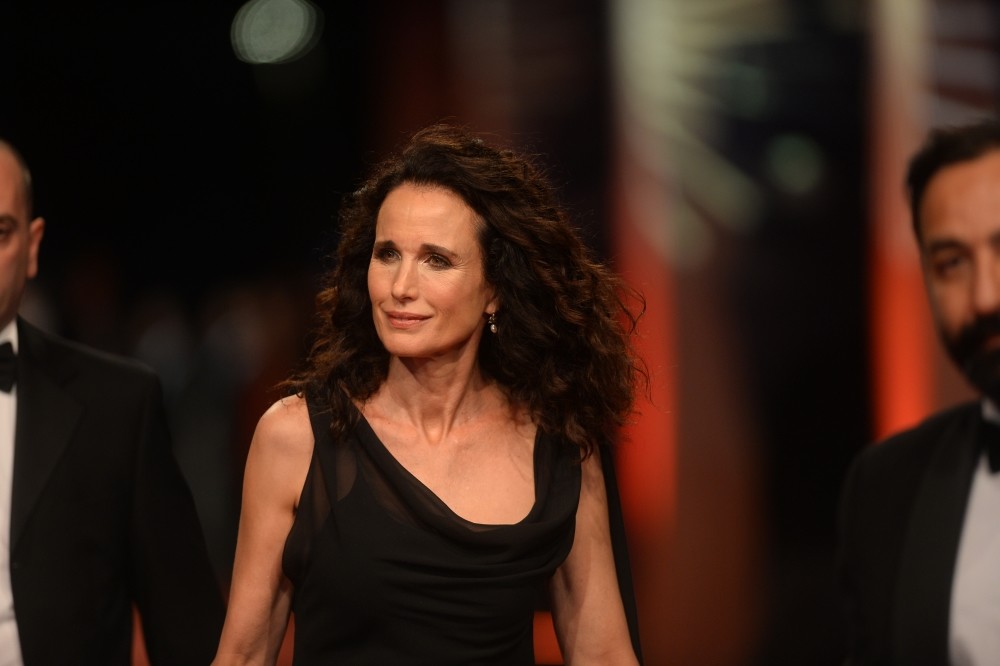 Antalya Metropolitan Municipality Mayor Menderes Türel said it has been more than 90 days since the coup attempt in Turkey, but the strong grief still lingers. Türel said some of his friends that he used to call "brothers" were among those who died in the coup attempt. "Every single martyr of ours was bright like the sun. They sacrificed themselves to enlighten the future of Turkey. We felt both grief and pride and they rewrote the definition of democracy. I would like to thank those who made history," Türel said. Türel also added that 134 films from 39 countries will be screened during the festival.
The Golden Orange Honorary Awards were presented to artists at the opening ceremony. Dubbing artists Altan Karındaş and Toron Karacaoğlu received the Golden Orange Labor Awards.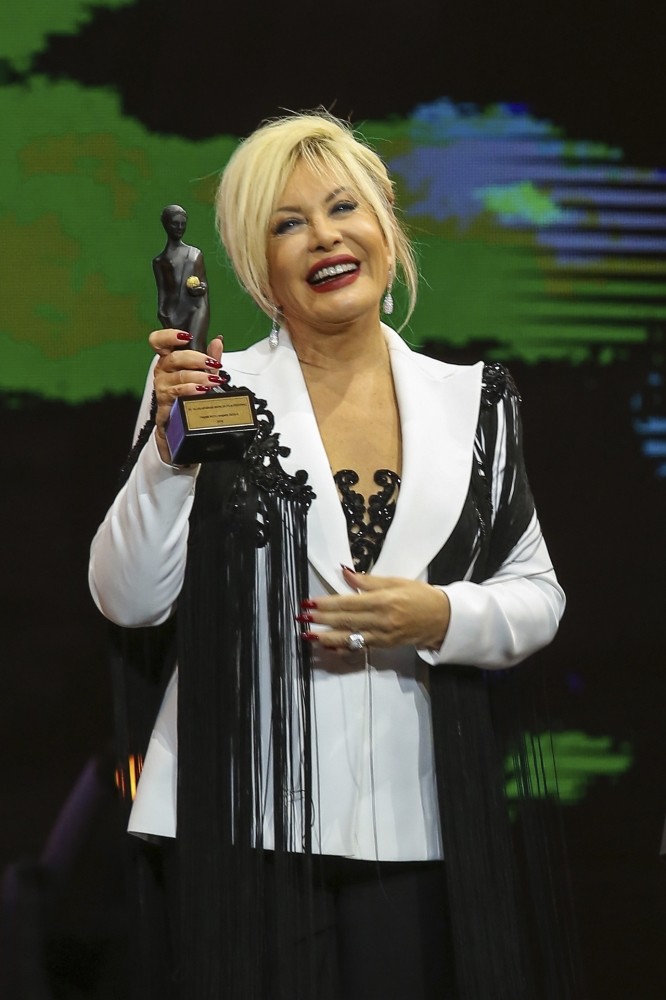 Famous actor Kenan Işık, who fell down in a gym and had a stroke, received the Yıldırım Önal Memorial Award at the ceremony. Mehmet Aslantuğ presented the award to Işık's son Mehmet Işık. "My father worked at Yıldırım Önal theater. Thanks to him and his efforts, Kenan Işık has been granted this award," Mehmet Işık said.
Turkish director Feyzi Tuna and an important actor Yılmaz Gruda were also presented with the Golden Orange Honorary. "I have been in this sector for 70 years. I was just thinking that I would die and leave this world empty-handed, just as they called me from the festival. They said I will never be empty-handed when I go there and I will receive this award," Gruda said.
Director Feyzi Tuna was presented the award by the festival director Elif Dağdeviren. "I am accepting this award not only for myself but also on behalf of my forgotten colleagues," Tuna said.
Meanwhile, the Lifetime Achievement Award was presented to Turkish singer Emel Sayın by Culture and Tourism Minister Nabi Avcı. "I was pretty excited and it was an extraordinary moment for me. My primary occupation is music, I am a singer, but I have also been involved in 15 movies. I am grateful to the people who liked these movies and nearly 100 songs that I have performed. I worked with really successful teams and I send my love to my cast mates. I receive this award from a different field," Sayın said.
'Amelie' star Audrey Tautou receives Honorary Award at Antalya Film Festival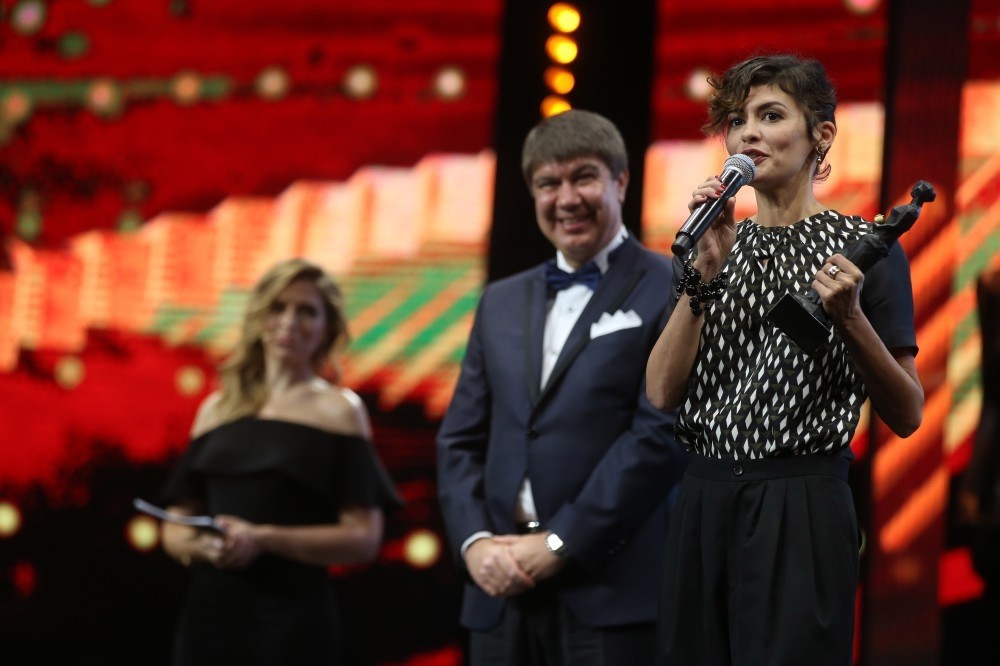 World-famous French actress Audrey Tautou, best known for her titular role in "Amelie" directed by Jean-Pierre Jeunet, came together with movie-buffs at the 53rd Antalya Film Festival on Sunday.
In a press conference at EXPO 2016 Antalya's VIP building prior to the opening ceremony, Tautou spoke to reporters in promotion of her latest film "Eternity," which will also be included in the festival's screening program. Tautou, who was granted an Honorary Award for her contributions to world cinema by Antalya Metropolitan Municipality Mayor Menderes Türel and Food, Agriculture and Livestock Minister Faruk Çelik, said she is pleased and honored to be presented with an award of such prestige.
Noting that "Eternity" is a special film centered around the lives of several people from birth to adulthood, the French actress said it was a difficult film to shoot with almost no dialogue, aside from an ongoing voiceover narrating the story.
Tautou pointed out that she was impressed by EXPO 2016 Antalya, expressing that she loves Istanbul and the kindness of its people and noting that this was her first time visiting Antalya. She said that she follows Turkish cinema and finds it very active and creative, adding that she knows renowned Turkish film Director Nuri Bilge Ceylan and follows his productions, saying: "You have great actors but I cannot pronounce their names."
Responding to a question regarding the refugee crisis, one of the main topics of the festival, Tautou said cinema is an important way for people to learn about new cultures and educate themselves, stressing that the refugee issue is a human tragedy and no one should be insensitive towards it.
When asked about her most demanding role so far, Audrey Tautou said she has given her heart to all the characters she played and that she cannot decide which role was the most challenging. "It may be the next one," she said.
Organized for the 53rd time this year, the International Antalya Film Festival will continue to bring moviegoers together with national and international films until Oct. 23.