First-time director Kıvanç Sezer's multiple award-winning film "My Father's Wings" welcomed audience yesterday at Atlas Sineması as it vies for the top prize at the 4th International Bosphorus Film Festival organized by the International Bogazici Cinema Association and Istanbul Media Academy. The Festival will continue at different venues in Istanbul until Nov. 18.
After claiming multiple awards at last month's International Antalya Film Festival, including "Dr. Avni Tolunay Special Award," "Best Supporting Actress (Kübra Kip)," "Best First Film" in the category of Creativity Awards, as well as "Audience Awards," "Best Music" and "Best Actor (Menderes Samancılar)" in the category of National Feature Film Competition, it is now competing as one of the finalists for the National Feature Length Film award at the 4th International Bosphorus Film Festival.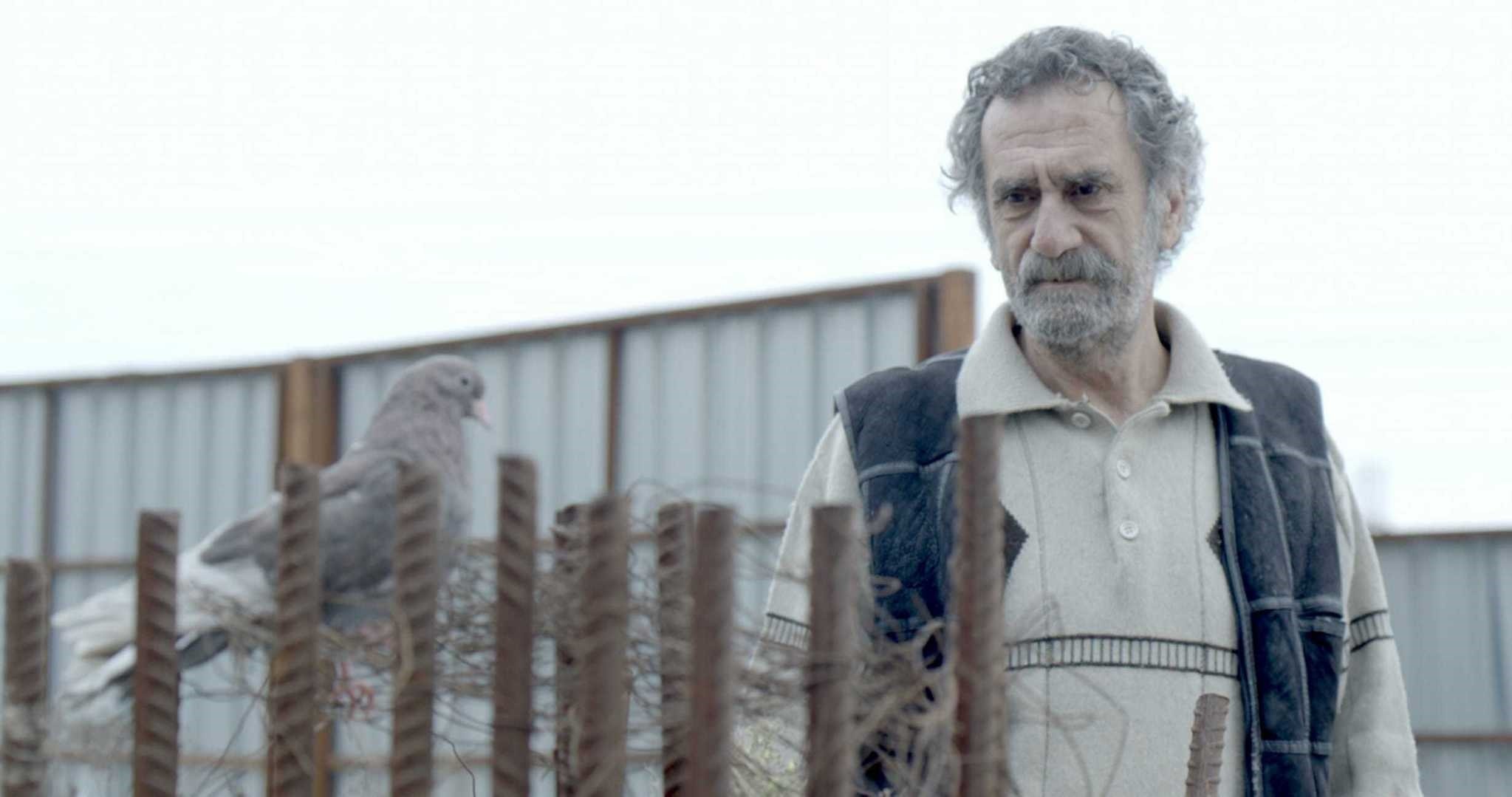 Following the screening, Kıvanç Sezer, the director, Soner Alper, the producer, Menderes Samancılar and Kübra Kip met with the audience for a Q&A session, where one of the audience thanked the film crew, saying "My uncle fell down from a building and died. I want to thank you for producing this film, which is a sincere and inspired by a true story. I would like to thank you especially for the fact that the film does not take the classic political perspective, but offers a more humanitarian outlook."
The film crew also had some emotional moments as compliments and applause by the audience showered the question and answer session.
Director Sezer describing his choice for the film's subject, said, "My initial point of focus was work-related fatalities, which set off after I read a news story on a young student who had died at a construction site. He was working there to pay off his tuition fee loans. Then, the subject was set on human dignity. Because, these incidents are less discussed thus we wanted to press this issue. It is a bleeding wound in our society, so we wanted to show it on screen and wanted the community to discuss it."
Veteran actor Menderes Samancılar, who played the central character in the film said it was a hard process.
"It was actually hard in terms of our working place and the preparation process. We first went to Erciş, a district in the eastern city of Van, with Kıvanç. We observed the real place where our character had lived. We spent time with the workers at a construction site. When you really focus on your work and interiorize everything about the issue and the character you'll play, the rest of the work is solved easily and quickly, especially with years of experience. The main thing is to take the issue seriously. When you do it, acting gets easier," he said.
"It was an absolute pleasure for me to work with Kıvanç. It is always a pleasure to work with young directors because you get to learn their new horizons and the opinions they have. For older actors young directors can even open doors that we somehow forgot or skipped. I congratulate my brother and wish him luck," he said.
The film's producer Alper said, "It is always difficult when you start to work with a first-time director. You do not know what he has done before, do not have any idea what kind of world he will create and are not sure how he will approach the script or the cinematography."
"From a producer's perspective, it is risky. But when we first decided to work with Kıvanç, I felt relieved immediately after I his command of the script and his enthusiasm. I am quite satisfied with the result and happy to have worked with him," he said.