In the opening scene of Paul Verhoeven's first French film, "Elle," a masked assailant in a black outfit assaults a woman in her home, while the house cat watches the scene with anxiety and fascination. Not able to stop the heinous act from taking place, the cat becomes representative of the viewer, waiting for the attack to end in a state of shock. Michele, the cat's owner, cleans the house after the assailant leaves, tries to hide her bruises, and heads off to work shortly afterwards, as if she had watched a scene of sexual assault in a Netflix film rather than experiencing it herself.
It is difficult to forget these small gestures by Isabelle Huppert after watching "Elle." Her dominating performance leaves the movie theater and follows you outside. With her business partner Anna, Michele runs a video-game company where she is forced to tell workers frequently who the boss is. In that workplace Verhoeven paints a portrait of continuous struggle between men and women in the public sphere, where the former silently demand the latter to be subservient to them. A mysterious video animation circulates among her workers that mocks Michele by changing her into a monster; another male employee questions her ability to produce video games, reminding the team that she comes from a literature background where the rules of storytelling are quite different.
The male characters in this film, from Anna's husband Robert to Michele's ex-husband Richard who all become suspects in the protagonist's search for answers, are painted as seemingly successful figures who are in fact deeply unconfident, only able to prove their worth through having intercourse with as many women as they can. Michele is aware of their weaknesses: she sleeps with Robert and listens to Richard's stories about his doctoral student lover while keeping a psychiatrist's distance. Like her cat, she is a watcher of things and takes her time before executing her plan to subvert gender roles around her.
Verhoeven, who has adapted French-American Philippe Djian's 2012 novel "Oh..." to screen here, has created an interesting office atmosphere for his protagonist. The viewer is instantly interested in all those coders, designers and sales people who work under Michele's leadership to produce a PlayStation game that they hope will attract the interest of young people. The problem with the choice of the video game industry is that we get little insight about its finer details. Instead it merely provides a convenient work-background to Michele's lonely life. In her private life, Michele looks more like a novelist than a game producer: never in the film do we see her playing a game with her phone, or on her computer. Neither does the technical crew inside the video game company seem particularly interested in gaming. In the age of occupation-specific television series, "Elle"s lack of interest in Michele's job feels like a flaw.
Instead, Verhoeven explores bourgeois morality in the manner of French director Claude Chabrol, most interestingly through the figure of Patrick, Michele's handsome neighbor. Michele uses binoculars to watch this seemingly adequate and self-confident man moving around his house, mesmerized by her role as secret watcher of his middle class existence. Patrick's wife is a devout Christian; from the outside, her marriage seems perfect, especially when compared to Michele's life as a single, divorced woman.
Indeed, the first half of "Elle" appears to present its characters from the perspective of the patriarchal system that defines such roles: conflicted, promiscuous and strange women are placed against those who lead more predictable and orderly lives. But such feelings of security and order are built on several illusions, Verhoeven shows. Anna is blind to her husband's infidelities; when his partner gives birth to a child, Michele's son Vincent is overjoyed but strangely willing to ignore the fact that the child has dark skin. Middle class life is possible only when its practitioners learn how not to see the truths. It falls to Michele to tell Vincent that he might not be the father of the child, and she then choses to open the eyes of others to the numerous illusions in their lives.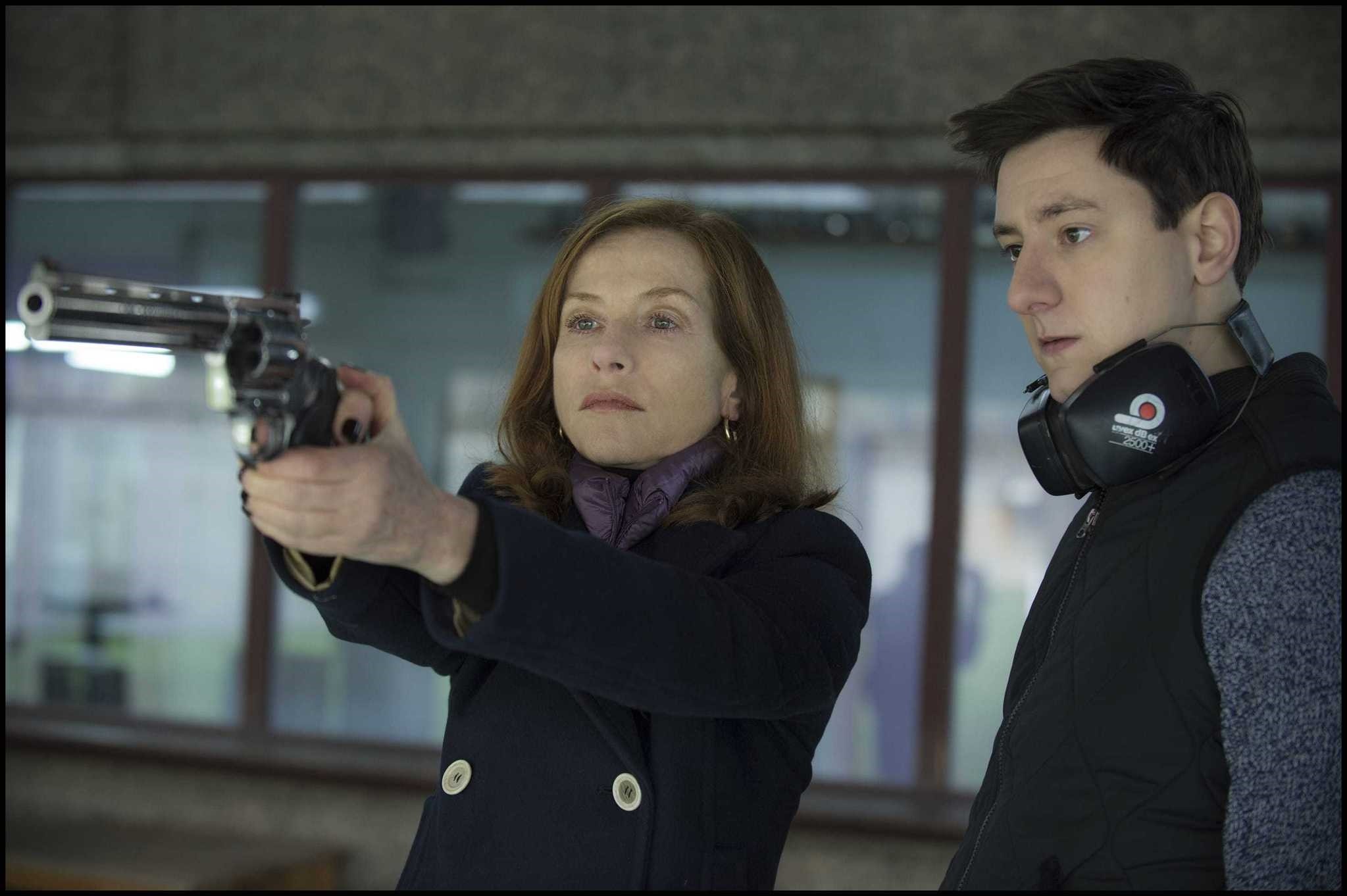 "I express myself through women better than through men," Verhoeven told VICE's Sam Fragoso in an interview published last week. "I'm more at ease with women than with men. I trust myself with women much more than I trust myself with men. I feel at ease with every woman, while with man there is this tension. In that respect, for me, women are extremely important in my life. If that's a feminist...OK. I feel women are fully equal, and sometimes superior."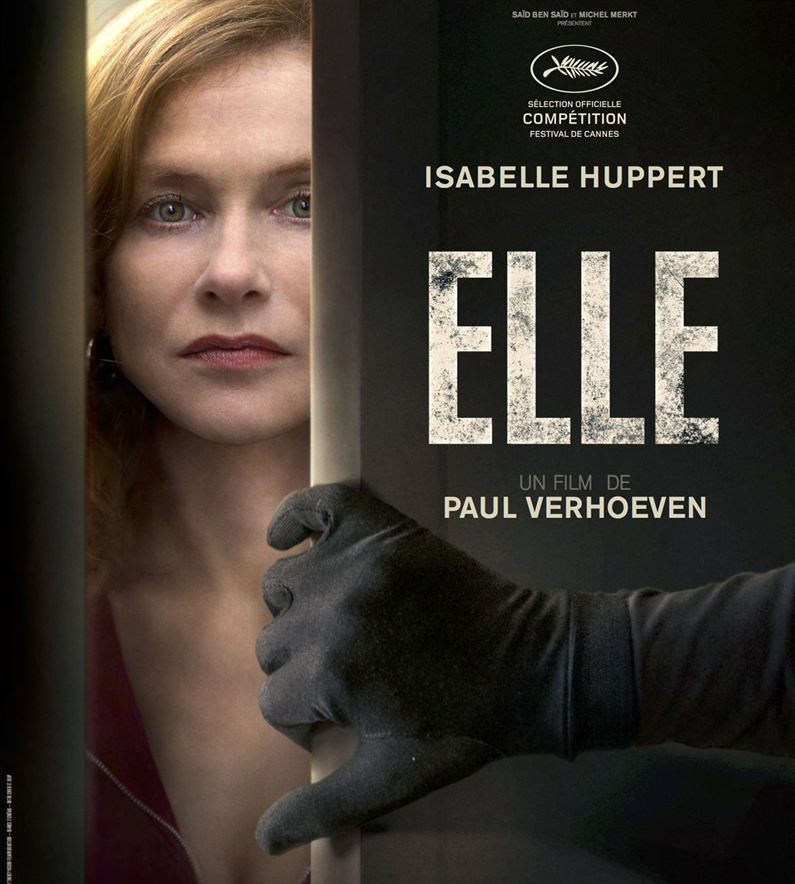 Yet, it is difficult consider Michele solely as a feminist liberator, and not look at her troubled childhood. Verhoeven hints that Michele suffers from a kind of Stockholm syndrome: attached to her abuser, and awaiting a savior to come and rid her of the assailant whom she ends up desiring. Verhoeven further complicates this picture by showing us the story of Michele's father, a murderer whose numerous killings had made headlines when she was a child.
In Michele, Huppert seems to have found the ideal vessel to show her extraordinary acting powers: she deserves numerous awards for this performance. As for Verhoeven, the director of such masterpieces as "RoboCop," "Total Recall" and more recently, "Black Book," this combination of a comedy of manners and a cat and mouse thriller proves liberating. With "Elle," he has produced not only a gender breaking, but also a genre-breaking film.