In collaboration with Başka Sinema, Istanbul Modern Cinema has prepared a formidable selection of foreign language films that have won many awards at various international festivals en route to the Oscars under the program titled "The Foreigners of The Oscars" between Jan. 12 and Jan. 22.

Including forefront productions in the upcoming race, this anthology represents a category that brings together films from different cultures and languages that have made a name for themselves at various international festivals apart from the course of Hollywood. Five films in this program have been selected among the top nine in the category of "Best Foreign Language Film," including one of this year's Cannes Film Festival favorites "My Life as a Zucchini / Ma Vie de Courgette" from Sweden; "The Salesman / Forushande" by Iranian director Ashgar Farhadi; "Toni Erdmann" from Germany; Danish production "Land of Mine / Under Sandet," and "It's Only The End of The World" from Canada.

JULIETA, 2016

Director: Pedro Almodovar

Fifty-year-old Julieta, who is about to move out of the city to start a new life with her lover, suddenly changes her mind about moving after an encounter with a stranger on the street, and breaks up with her lover. The meeting is with a strange woman and turns Julieta's whole life upside down, marking the beginning of her journey to the past. From now on, she will dedicate her life to finding her daughter Anita, who left home at the age of 18 without any explanation. Praised for the depths of its female characters and the use of color, location and music, Almodovar's new film held its world premiere at Cannes Film Festival.

DESIERTO, 2015

Director: Jonas Cuaron

The fate of a group of hopeful refugees who want to get into the United States illegally through the Mexican border is in the hands of a vigilante who has committed himself to hunting them down one by one.

The refugees have nowhere to hide under the difficult circumstances of the desert, surrounded by harsh terrain, unbearable heat and wild animals. They are now confronted with a fierce game of pursuit. Directed and written by Jonas Cuaron and starring Gael Garcia Bernal and Jeffery Dean Morgan, this Mexican production focuses on the thrilling struggle of the refugees to survive in the dessert against a vicious and committed enemy.

THE AGE OF SHADOWS, 2016

Director: Kim Jee-woon

Having previously fought for the independence of Korea, Lee has now entered the Japanese police force. When he is ordered to infiltrate an independent organization called "Honest Brothers," he meets one of the organization's leaders Kim. His friendship with Kim and his relationship with the organization members quickly improves, as he gets to know them with each passing day, and he begins to doubt his mission, questions his loyalty to the organization, and becomes both predator and prey. Taking place in Korea under the Japanese invasion in the 1920s, the film follows a capturing story of espionage through friendship and revenge.

MY LIFE AS A ZUCCHINI (MA VIE DE COURGETTE), 2016

Director: Claude Barras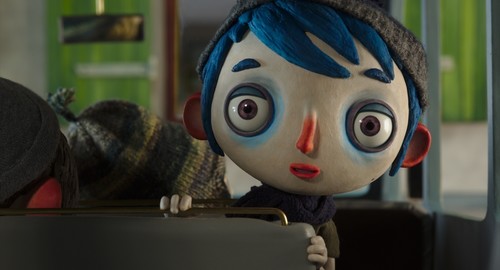 Little "Zucchini," tries to get used to his new environment after being sent to an orphanage following his mother's death. There he finds strength in the other kids, who also have to face harsh circumstances like him, and his new friend Raymond, a police officer. Directed by Clause Barras, this dark and highly touching stop-motion animation reflects the strength of a kid's heart, and frequently makes the viewer burst into laughter. Following its world premiere in the Director's Fortnight section at Cannes Film Festival, the film has been highly praised by both critics and audiences at all the international film festivals where it has been screened.

FIRE AT SEA (FUOCOAMMARE), 2016

Director: Gianfranco Rosi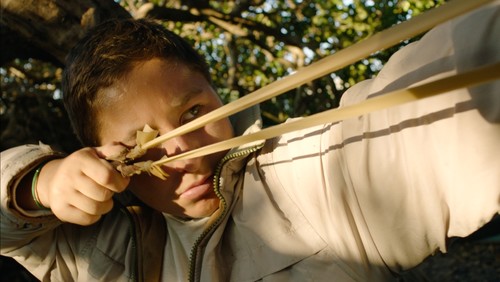 Gianfranco Rossi, who won a Golden Bear with his previous documentary feature "Sacro GRA" in 2013, focuses on one of the most urgent social problems that the world faces today, the refugee crises in Europe. Lampedusa is a small island off the cost of Sicily that serves as a passage for African refugees to enter Europe and becomes a symbol of the hopes, hardships and fates of the refugees. This is a powerful story that centers on the refugees who want nothing but to live safely in peace and quiet, but often lose their lives on their journey towards freedom, the islanders who witness this humanitarian plight, and the separate worlds that hardly intersects despite the smallness of the island.

APPRENTICE, 2016

Director: Boo Jungfen

Aiman and his sister Suhalia are children of a murderous father and share the same apartment. Aiman starts working in the prison with the executioner who carried out his father's execution and has a need to face his past. The prison's veteran executioner offers Aiman an apprenticeship after his previous assistant quits. Tension escalates after Aiman accepts the apprenticeship position despite his sister's objections and in the wake of the past. This gripping drama on internal inquires, family relations, state policies, and crime and punishment was screened in the Un Certain Regard section at the 2016 Cannes Film Festival.

THE HAPPIEST DAY IN THE LIFE OF OLLI MAKI (HYMYILEVA MIES), 2016

Director: Juho Kuosmanen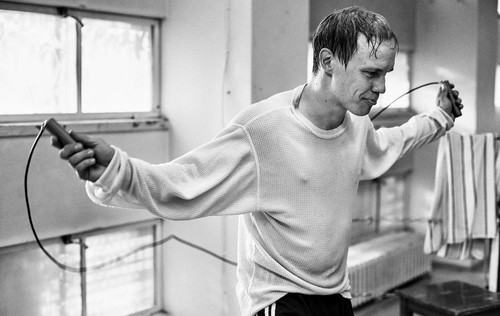 This film is based on the true story of 1962 World Featherweight Championship finalist Olli Maki. The gifted boxer, who suddenly becomes the pride of his country, leaves his small hometown in order to train for the world championship. During his training for the most important match of his boxing career, Olli gets distracted by his newly emerging romance rather than focusing on the match. Finland stands against the U.S. inside the boxing ring while Ollie's love for Raija stands between him and his victory. This heart-warming film presents a quite different story than other sports films.

IT'S ONLY THE END OF THE WORLD JUSTE LA FIN DU MONDE), 2016

Director: Xavier Dolan Having achieved great success throughout his career despite his young age, Xavier Dolan brings together the stars of French cinema in his latest film. Louis, who left home years ago to start his own life, comes back to his troubled family in order to inform them about his terminal disease. But this announcement will not be as easy as he has second thoughts. Coming to the fore with its cinematography, high-pitched sounds in the wake of emotional outbursts and the intense emotions it awakens in the audience, this film returned home from Cannes Film Festival with the grand prize.

ELLE, 2015

Director: Paul Verhoeven

Dutch director Paul Verhoeven's first French feature film, "Elle," follows the story of Michele, a middle-aged businesswoman, after being raped. The director of a video game company, Michele is known for her assertiveness as well as her successful career. After being raped, she decides to take revenge on her own instead of just being a victim. This collaboration between Paul Verhoeven, the director of controversial modern classics, such as "The Basic Instinct," "Showgirls" and "RoboCop," and world-famous French actress Isabelle Huppert, has proved one of the most successful films of the year, with its unique script and the unprecedented effect it leaves on the audience.

TONI ERDMANN, 2016

Director: Maren Ade

Winfred is a music teacher with no students and thinks that he does not have a close enough relationship with his workaholic daughter Ines. He pays a visit to Ines, who is currently working on an important project in Budapest, but their reunion does not go as planned. After re-entering her daughter's life with outrageous alter-ego Toni Erdmann, a life coach and consultant, Winfred plays various games with his fake teeth, worn-out suit and strange wig in order to take her out from the capitalist world in which she is suffocating. Making the audience burst into laughter in almost every scene, the film's world premiere at Cannes Film Festival was praised by both viewers and the critics, and is listed among the favorites of the Oscars.

THE SALESMAN (FORUSHANDE), 2016

Director: Asghar Farhadi

Academy Award-winning Iranian director Asghar Farhadi is re-taking his place en route to the Oscars with his recent film "The Salesmen." Emad and Rana move to an older but wider apartment on the roof of another building nearby as their current building is on the verge of collapsing. The couple's life, which shares the same fate as their nearly-collapsed building, turns upside down after Rana is attacked at their home. Having received "Best Screenplay" and "Best Actor" awards at the Cannes Film Festival, the film comes to the fore with the flawless screenplay of the accomplished director, its praised acting and the breath-taking sense of thrill.

ON THE OTHER SIDE (S ONE STRANE), 2016

Director: Zrinko Ogresta

Vesna came to Zagreb 20 years ago to leave the traces of the Bosnian War in which her husband fought on the Serbian's side behind her. Nurse Vesna is now living happily with her two nearly-adult children but a sudden telephone call from her husband awakens mixed feelings, such as hate, love, hope and disgust in Vesna. This gripping psychological thriller offers a fresh perspective on the dissolution of Yugoslavia.

LAND OF MINE (UNDER SANDET), 2016

Director: Martin Zandvliet

Following Germany's surrender in May 1945, a group of German war prisoners is sent to Denmark. They are tasked with cleaning about two million mines placed on the west coast of the country with their bare hands and no protection. Based on true events in which more than half of the prisoners lost their lives or limbs, "The Land of Mine" unearths a rarely known story about World War II, and takes the viewers on a capturing and heart-breaking journey through the dark pages of history.

NERUDA, 2016

Director: Pablo Larrain

Chilean director Pablo Larrain presents his new film "Neruda" after his previous work "The Club / El Club," which was nominated for an Academy Award last year. The film follows the story of famous Chilean poet Pablo Neruda, who wrote his accomplished work "Canto General" during a harsh period in which he lived as a fugitive in his own country, turning it into an opportunity to re-create himself. Reflecting the Nobel-winning poet and politician's struggle with the state on the silver screen, the film held its world premiere in the Director's Fortnight section at Cannes Film Festival.

BARAKAH MEETS BARAKAH (BARAKAH YOQABIL BARAKAH), 2016

Director: Mahmoud Sabbagh
What could a civil servant and a social media superstar possibly have in common? Genial Barakah, who works as a civil servant in Jeddah and comes from a modest family, one day sees Bibi, the adopted daughter of a wealthy family, during a photo shoot that he is supposed to fine, but cannot get over the impact of this beautiful woman. The duo manages to spend time alone in the strict social environment that makes even an innocent meeting impossible. It is possible to see a harsh political criticism and traces of longing for the past somewhere deep in this first comedy film of Saudi Arabia.

CLASH (ESHTEBAK), 2016

Director: Mohamed Diab

Screened as the opening film of the Un Certain Regard section at the Cannes Film Festival, "Clash" focuses on events taking place during the military coup in Egypt in 2013 from the inside of a police minibus. The tension between the Morsi supporters and coup supporters held in custody in the confined eight square meter-bus and the violence they witness from the bus window escalate throughout the film. Pointing out that people from both sides supported the revolution in 2011, the young director Mohamed Diab directs one of the most impressive films to center around the chaotic period in Egypt objectively without taking any sides.