Istanbul Modern Cinema proudly presents a selection of films by François Ozon, one of the young masters of French cinema, from March 9-19. The selection, brought with contributions by the French Cultural Center, marks the first Ozon retrospective in Turkey. Well-disciplined director Ozon, who can move between genres quite easily, expresses his interest in fetishism and pop culture fearlessly, is not afraid to show emotions and does not lose his interest in new ways of narration, comes to Istanbul Modern with his all feature films and some of his short productions.

A graduate of the prestigious film school La Femis (the alma mater of directors like Louis Malle, Alain Resnais, and Claire Denis), Ozon has been making about one film per year since embarking on his directorial career in the late 1990s. Here are some of Ozon's films that will be screened:

FRANTZ, 2016

Cast: Pierre Niney, Paula Beer, Ernst Stötzner

"Frantz," which competed in last year's Venice Film Festival, is Ozon's first film in black and white as well as in German. Anna meets a young Frenchman named Adrien, while she is visiting her deceased fiancé Frantz who died during World War I. The young man introduces himself as Frantz's friend from Paris; however, he possesses deep secrets that he cannot tell anyone. This story is based on a play that was first adapted for the screen by Ernst Lubitsch under the title "Broken Lullaby" in 1939. "Frantz" revisits many themes familiar to Ozon aficionados and has an array of complicated female characters, making it a signature Ozon film.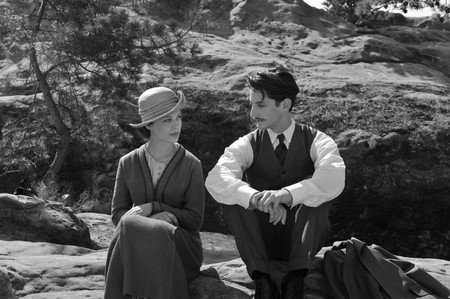 THE NEW GIRLFRIEND (UNE NOUVELLE AMIE), 2014

Cast: Romain Duris, Anais Demoustier, Raphael Personnaz

Claire, who loses her best friend Laura at a very early age, promises Laura that she will take care of her husband David and her baby before Laura's death. The young woman, who has a hard time getting over this painful loss, first avoids seeing David and the baby, but then she begins to visit. The bizarre sight she encounters kindles a novel, unique type of friendship between her and David. Ozon's film is loosely adapted from the short story of the same name by Ruth Rendell, a prominent name in British detective fiction. A melodrama with a steadily more fluid conception of gender, "The New Girlfriend" is emotional and playful in equal measure.

IN THE HOUSE (DANS LA MAISON), 2012

Cast: Fabrice Luchini, Vincent Schmitt, Ernst Umhauer

Literature teacher Germain gives an assignment to his new class. Among all the mediocre assignments, one stands out. Claude, one of the students, writes about an intimate incident that occurred while he was staying at his friend Rapha's house. Claude's story triggers Germain's hunger for teaching. After each lesson, he meets with Claude one-on-one to work on the continuation of the story, even at the cost of violating a family's privacy. This remarkable thriller also features bold, incisive criticism of society.

POTICHE, 2010

Cast: Catherine Deneuve, Gerard Depardieu, Fabrice Luchini

Set in 1977, France is in havoc due to countrywide strikes. The wave of strikes also affects the umbrella factory that is run by Robert Pujol in Sainte-Gudule. The tyrant-like boss Robert's employees finally decide to go on strike and take Robert hostage. Thus, devoted wife Suzanne Pujol must take over Robert's position at the factory; however, things do not go as smoothly as she expects. "Potiche" is a comedy crowned with exceptional performances by Catherine Deneuve and Gérard Depardieu.

RICKY, 2009
Cast: Alexandra Lamy, Sergi Lopez, Melusine Mayance

With an opening scene bearing the traces of a domestic melodrama, this unusual film surfs among various genres, from comedy to sci-fi. Katie and Paco meet while working in a chemical plant, quickly get involved with each other and soon have a baby. This new arrival changes the family in all the usual ways: The parents are always worn out, the older sister is jealous, the mother and baby form a close bond - in short, and everything proceeds like clockwork. But when the baby mysteriously grows wings, the family is forced into many a harrowing predicament.

THE REFUGE (LE REFUGE), 2009

Cast: Isabelle Carre, Louis-Ronan Choisy, Pierre Louis-Calixte

"The Refuge" is the last film of Ozon's "Trilogy of Death," following "Under the Sand" and "Time to Leave." Drug-addicted couple Mousse and Louis, overdose one day in Louise's apartment in Paris, and Mousse finds herself in the hospital. She learns that her young, beautiful boyfriend is dead, and she is pregnant. Feeling emotionally conflicted, she moves to a home by the seaside, far from the city. A few months later, Louis's brother joins her, and the two become close in a slightly unconventional way. As in the other films in the trilogy, "The Refuge" addresses how people cope with death and loss, while also reflecting on how a woman's pregnancy affects both her and the men in her life.

ANGEL, 2007
Cast: Michael Fassbender, Romola Garai, Sam Neill, Charlotte Rampling

Adapted to the silver screen from Elizabeth Taylor's 1957 semi-satiric novel, "Angel" tells the story of a poor, young woman who wants to be a writer in 19th century England. Angel spends her entire day writing dreams of living in the Paradise Mansion. When she pens a best-selling romance novel, she is able to obtain the house of her dreams - and a lifestyle beyond her wildest dreams. "Angel" is noted for its luxurious costumes and especially for Michael Fassbender's acclaimed performance.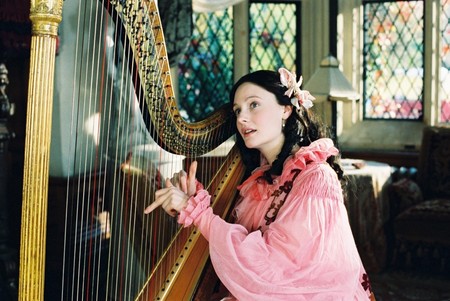 TIME TO LEAVE (LE TEMPS QUI RESTE), 2005

Cast: Melvil Poupaud, Jeanne Moreau, Valeria Bruni Tedeschi

The second film of Ozon's "Trilogy of Death," "Time To Leave" is about a photographer who learns that he is terminally ill. After learning he has a malignant brain tumor, Romain makes his sister cry in the midst of a family dinner, abandons his partner suddenly and does not reveal his secret to anyone but his grandmother. But when a waitress he does not know asks him for help, he shows her sympathy. "Time to Leave" offers a uniquely "Ozon-like" approach to the idea of death.

SWIMMING POOL, 2003
Cast: Charlotte Rampling, Charles Dance, Ludivine Sagnier

Sarah, who waits for inspiration for her new criminal novel, goes to her publisher's idyllic house in France to unwind and work on the book. Although Sarah finds the atmosphere she has been looking for, everything turns upside down when the publisher's daughter Julie comes along. Sarah feels uncomfortable with this young, limitless girl; however, this free spirited girl makes Sarah curious enough to go through her diary in secret. The two women's interaction sets off a mysterious chain of events leading to greater and greater uneasiness and chaos. Ozon's first film in English is a suspenseful detective story with masterful performances by two renowned actresses.

8 WOMEN (8 FEMMES), 2002
Cast: Fanny Ardant, Emmanuelle Beart, Danielle Darrieux

In a remote country house in 1950 France, a family gets together to celebrate Christmas. Yet, there is a problem: The head of the family is murdered. The Christmas celebration, which should have been a magnificent event, turns into a tragic crime scene. The murderer is one of the eight family members in the house, and before the murderer is revealed, many other secretsspill out. Inspired by the melodramas of the '50s and '60s, "8 Women" won the Golden Bear at the Berlin Film Festival in 2002.

UNDER THE SAND (SOUS LE SABLE), 2000

Cast: Charlotte Rampling, Bruno Cremer, Jacques Nolot

Marie, a professor at a Parisian university, has been married to Jean for 25 years. The couple spends their summer at a beach house. One day, while Marie is swimming, Jean disappears. When she comes out of the water, Marie cannot find Jean anywhere, and nobody can find him. Without Jean, Marie's days are spent in a state of profound self-searching as her life becomes characterized by denial and emotional defeat.

CRIMINAL LOVERS (LES AMANTS CRIMINELS), 1999

Cast: Natacha Regnier, Jeremie Renier, Predrag 'Miki' Manojlovic

Alice, a high school student, convinces her boyfriend Luc to kill their classmate Said. Alice claims that Said raped her. Following the murder, the two students go deep into the woods to dump Said's body, yet their lives take an irreversible turn after meeting a total stranger in the woods. Ozon, who also penned the script, chronicles an extraordinary love story.

SITCOM, 1998
Cast: Evelyne Dandry, François Marthouret, Marina de Van

The daily life of a respected family in France changes when the father of the family brings a lab rat into the house. Those who have contact with the mouse experience certain changes in their personality, psychology and even sexual lives; however, the biggest changes happen to the father. Ozon's first feature length film, "Sitcom" is a surrealist black comedy referring to American comedy series.