The 36th Istanbul Film Festival starts today and runs until April 15 this year. The varied program offers a feast for cinema lovers, featuring selected films from Turkey and around the world, some of which are classics, some that are new and gaining attention internationally. The festival will also host the Turkish premieres of many anticipated movies that bring together genius directors with talented actors.
Kristen Stewart is back with an outstanding performance in Olivier Assayas's movie, "Personal Shopper," which premiered and competed for the Golden Palm award at the Cannes Film Festival. Winning the award for best director, the film tells the story of a twenty-something (Stewart) working as a personal shopper and her obsession with contacting "the other world" after the passing of her twin brother. Stewart had formerly won the Cesar Award with her performance in Assayas's 2014 film "Clouds of Sils Maria."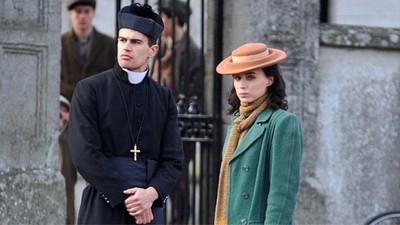 "The Secret Scripture" focuses on Rose McNulty, who stayed in a mental institution for 50 years, a woman tested with injustices in 1940s Belfast.
The film "Dalida," directed by Lisa Azeulos, tells the tragic story of the once famous superstar singer of not just France but the whole world. From her birth in Cairo in 1933, her debut performance at the Olympia in 1956, her marriage to radio owner Lucien Morisse, to disco nights and a journey to India after her 1974 hit "Gigi l'Amoroso," the film spans these and other cornerstones of her life. Sveve Alviti portrays Dalida, the modern, complex and charismatic singer who stood against the world. Even after her tragic death in 1987, she continues to shine in the hearts of many.
After a 13-year absence following 2003's "A Touch of Spice," Tassos Boulmetis returns with "Notias," turning his camera to Greece's past with a movie focusing on a boy through the 60s, 70s and 80s. The movie is about growing up in Greece, full of energy and dynamism like other Mediterranean countries. With a balanced nostalgia that makes viewers feel at ease, "Notias" will be shown at the opening of the Istanbul Film Festival with its director and cast present.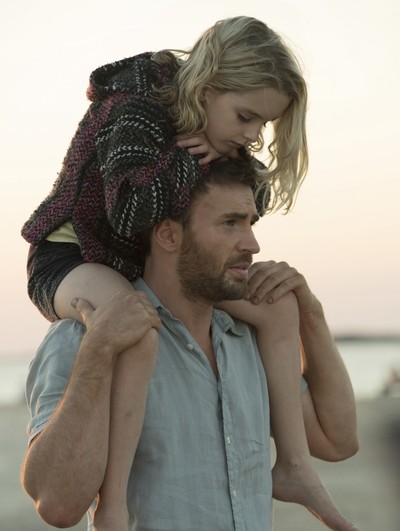 "Gifted" follows Frank's story of raising his 7-year-old niece on his own and according to his rules.
Directed and co-written by popular French actor Guillaume Canet, "Rock'n Roll" stars his partner Marion Cotillard, Johnny Hallyday, Fanny Ardant and Yvan Attal. The movie provides an insight to the inner conflicts of Canet and French cinema with humor, inviting the audience to join in on the fun.
"My kingdom for a horse!" Only an actor like Ian McKellen could portray a villain's defeat on the battlefield with this famous line from "Richard III," an adaption of Shakespeare's play written by McKellen and and director Richard Loncraine and co-starring Annette Bening, Dominic West, Jim Broadbent, Kristin Scott Thomas, Maggie Smith and Robert Downey Jr. This modern example of the drama shines with its depiction of power and conspiracy in times of war. McKellen's performance as a Hitler-like dictator ruling over England unsettles viewers with its ability to turn a loathsome person into an appealing character.
Catherine Deneuve and Catherine Frot, praised for her portrayal in "Marguerite," appear in "Midwife," which premiered at the 2017 Berlin Film Festival. Martin Provost depicts strong women characters in the film that focuses on the meeting of a midwife and her father's ex-mistress. Those seeking a shocking drama shouldn't miss out on this one.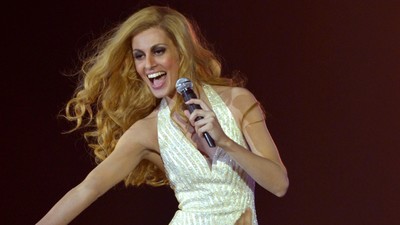 "Dalida" tells the story of the superstar singer of not just France but the whole world, from her birth in Cairo to her tragic death in 1987.
"The Odyssey" is about legend, pioneer and conqueror of the seas, "Captain" Jacques Cousteau, who became famous for his passion for the blue depths and his relationship with his son Philippe. Directed by Jerome Salle, "The Odyssey" was screened as the closing film of the San Sebastian Film Festival.
"The Secret Scripture," the latest movie from Jim Sheridan, who directed the legendary "My Left Foot" and "In the Name of the Father," is a psychological drama starring Rooney Mara and screen veteran Vanessa Redgrave. The movie premiered at the Toronto Film Festival and focuses on Rose McNulty's 50-year stay in a psychiatric hospital, showing the story of a woman tested by injustice in 1940s Belfast.
In "Final Portrait," Geoffrey Rush plays popular and renowned Swiss sculptor Alberto Giacometti. The movie directed by actor Stanley Tucci starts with the visit of James Lord, a young American novelist, to Giacometti's studio in 1960s France. Giacometti convinces the young man to stay in his studio for a few hours to draw his portrait, which then becomes days and then weeks, as their friendship flourishes when they hit the local bar. The movie paints a distinguishing portrait of the artist and also features Armie Hammer as Lord.
Starring Chris Evans and child star Mckenna Grace, "Gifted" will win hearts with its witty dialogue and strong characters. This fun and heart-warming drama follows the story of Frank, who is raising his 7-year old niece on his own, by his own rules. Acclaimed for "500" and "The Amazing Spider Man," Marc Webb's latest offering about how to raise children and fighting against the system is an enjoyable production from start to finish.
Brie Larson, Sam Riley, Armie Hammer, Cillian Murphy and Jack Reynor star in "Free Fire," which premiered at the Toronto Film Festival and will hit theaters in the U.K. and U.S. this month. The acclaimed director Ben Wheatley's newest movie after his Ballard adaptation "High-Rise" is described by the director as a "70s movie." The film presents 12 men and a woman who meet in a warehouse in Massachusetts to sign an illegal gun deal which then turns into an armed confrontation. After numerous bullets are fired, this action movie shot in one location turns into an adventure full of absurdities. The movie is inspired by some of the classic dark detective stories such as "The Asphalt Jungle," "The Big Sleep," "The Killing," "The Getaway," "The French Connection" and more recent films like "Goodfellas," "Casino" and "Reservoir Dogs."