UNIQ Istanbul hosts summer-scented visual pleasure offered under the stars, on the grass. Attracting a great deal of attention by film lovers, the festival will go on throughout summer in cooperation with Başka Cinema. Spectators will be offered movies three days a week.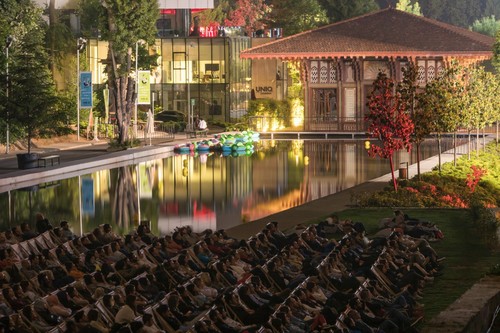 Presenting a considerable anthology, ranging from short movies to animation, along with horror films, documentaries and fantastic films, the festival screened "Julieta," a Spanish movie directed by Pedro Almadovar yesterday. Here are some films that are to be screened in the open-air screening program this month.
JACKIE


Directed by Ramin Bahrani, "Jackie" focuses on the aftermath of the assassination of the late U.S. President John F. Kennedy. Starring Natalie Portman, Peter Sarsgaard, Greta Gerwin and Billy Crudup, the film portrays First Lady Jacqueline Kennedy, who has to stay strong, while all eyes are on her following her husband's assassination in Dallas. As she puts together a funeral worthy of her husband's legacy, Jackie tries to get over the huge trauma and hold on to her children.
When: June 6
MOONLIGHT
With eight Academy Award nominations, including "Best Motion Picture of the Year" and "Best Achievement in Directing," "Moonlight" was directed by Barry Jenkins. "Moonlight" premiered at the Telluride Film Festival, and so far has won more than 100 awards at film festivals around the world. The film follows Chiron, an African-American boy, throughout his adolescence, mid-teen and young-adult years. During his childhood, Chiron lives with his single, crack-addict mother Paula in a crime-ridden neighborhood in Miami. Chiron is a shy, withdrawn child largely due to his mother. As a result, he is bullied and becomes an outsider in his small community. Besides his Cuban-American friend Kevin, Chiron is given what little guidance he has in life from a neighborhood drug dealer named Juan, who can see that he is neglected, and Juan's caring girlfriend Teresa, whose home acts as a sanctuary from the bullies and from Paula's abuse. With this childhood as a foundation, Chiron seems to have a predetermined path in life, one that will only be magnified over time.
When: June 11
PRINCESS MONONOKE
Leading a peaceful life in his village, Ashitaka one day notices an evil creature on its way out of the forest. Streaking out of the forest, the God of the Forest devastates everything he touches. Ashitaka attacks the God of the Forest to save a little village girl and kills him. However, he is damned as a result of a deadly wound. Leaving the village to find a way to get rid of the curse, Ashitaka starts to look for The Soul of the Forest, thinking that it may help him. However, Ashitaka is not the only one who is looking for The Soul of the Forest. Lady Eboshi and Irontown inhabitants are also trying to find The Soul. Realizing that there will be no winner in the fight between Lady Eboshi and Princess Mononoke, both people and nature are damaged in the fight, as Ashitaka tries to stop them.
When: June 13
ELLE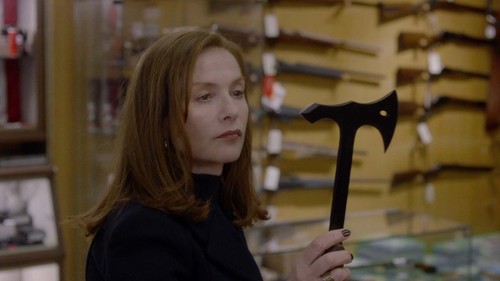 This thriller, starring Isabelle Huppert, Laurent Lafitte, Anne Consigny and Charles Berling, is directed by Paul Verhoeven, the famous director of "Basic Instinct."
Portrayed by world-renowned actress Huppert, Michele LeBlanc, the ruthless head of a successful video-game company, has difficulty extracting her professional-corporate attitude from her personal life until one evening her life is changed when she is attacked by a masked assailant. After realizing the cops will offer little assistance, she becomes determined to track down her assailant on her own.However, her quest for justice causes paranoia, and she becomes suspicious of anyone and everyone who may have information about her home and life. Her need for justice and the means she uses to get it will leave the audience on the edge of their seats.
When: June 15
MY LIFE AS A ZUCCHINI (MA VIE DE COURGETTE)
Little "Zucchini," tries to get used to his new environment after being sent to an orphanage following his mother's death. There he finds strength in the other kids, who also have to face harsh circumstances, and his new friend Raymond, a police officer. Directed by Clause Barras, this dark and highly touching stop-motion animation reflects the strength of a kid's heart and frequently makes the viewer burst into laughter. Following its world premiere in the Director's Fortnight section at Cannes Film Festival, the film has been highly praised by both critics and audiences at international film festivals where it was screened.
When: June 18
LA TORTUE ROGUE (THE RED TURTLE)
Directed by Michael Dudok de Wit, the animated film "The Red Turtle" follows a castaway stranded on an island populated by turtles, crabs and birds.
CAPTAIN FANTASTIC
Written and directed by Matt Ross, the film stars Viggo Mortensen, George MacKay, Frank Langella, Samantha Isler, Annalise Basso and Kathryn Hahn.
For a long time, Ben and Leslie Cash have lived largely off the grid with their children in a cabin in the mountains in the state of Washington. The parents have passed on their ideals to their children, namely socialism and survivalism. The children have undergone vigorous physical training, know how to deal with minor bumps, bruises, cuts, sprains and even fractures and know how to hunt, forage and grow their own food. However, when Leslie passes away, Ben has to take their children to the city to try to prepare them for a life they have never encountered before.
When: June 20
PATERSON
Starring Adam Driver, Golshifteh Farahani, Chasten Harmon and Barry Shabaka Henley, this American comedy is directed by Jim Jarmusch.
A man named Paterson lives in the city of Paterson, New Jersey. He works as a bus driver and lives a quiet life with his wife Laura and their dog. His biggest passion in life is the poems he writes in his notebook. Laura, on the other hand, has big dreams of opening up her own shop and becoming a country music singer. However, Paterson prefers to drive his bus and continue his life as an amateur poet instead of pursuing his dreams.
When: June 22
I, DANIEL BLAKE
Daniel Blake is a retired carpenter who resists the system, receives government benefits and rebels against bureaucracy. The movie praises solidarity and his struggle against the corrupt system and suffocating bureaucracy. The film is deemed as one of the best movies by Ken Loach and scriptwriter Paul Laverty, who have worked together many times over the years.
When: June 25
DESIERTO, 2015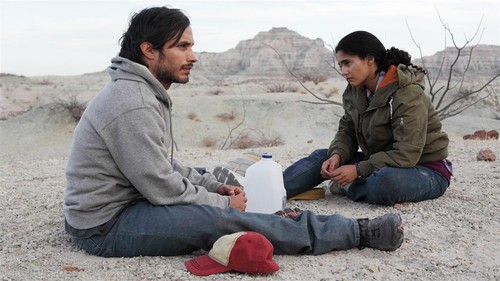 Directed by Jonas Cuaron, the film presents a thrilling refugee story. The fate of a group of hopeful refugees who want to get into the United States illegally through the Mexican border is in the hands of a vigilante who has committed himself to hunting them down one by one.
The refugees have nowhere to hide in a desert, surrounded by harsh terrain, unbearable heat and wild animals. They are now confronted with a fierce game of pursuit. Directed and written by Jonas Cuaron and starring Gael Garcia Bernal and Jeffery Dean Morgan, this Mexican production focuses on the thrilling struggle of the refugees to survive in the desert against a vicious, committed enemy.
When: June 27
ALBÜM (ALBUM)
Focusing on a couple who prepare a fake photo album to claim that their adopted baby is indeed their biological child, "Albüm" stars Murat Kılıç and Şebnem Bozoklu along with Muttalip Müjdeci, Müfit Kayacan, Rıza Akın and Zuhal Gencer Erkaya and is directed by Mehmet Can Mertoğlu.
When: June 29