President Recep Tayyip Erdoğan said on Monday that Turkey and India will cooperate in film industry as the improving relations between two countries start to bear fruit.
Speaking during an iftar dinner meeting with Turkish artists in the Tarabya Presidential Campus in Istanbul, Erdoğan said that Turkish-Indian joint productions will arise from the cooperation of the two countries.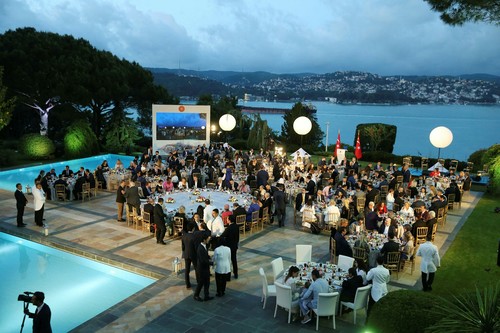 "We are working on joint film projects with India. We will cooperate in cinema," Erdoğan said.
Turkey and India have bolstered relations recently, with Erdoğan visiting India in April. The two countries plan to boost cooperation in cinema, with Bollywood seeking locations to shoot films in western Turkey.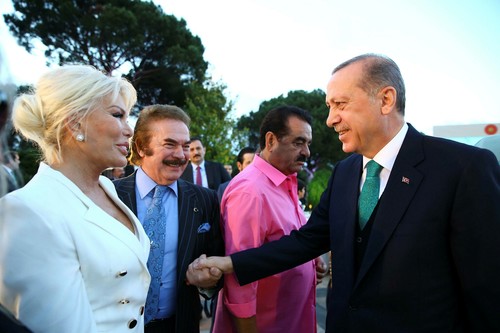 Turkish artists Ajda Pekkan (L), Orhan Gencebay (C-L), İbrahim Tatlıses (C-R) and President Erdoğan

In October 2016, the 'Turkey-India Cinema TV Content Forum' took place as a part of the 18th Mumbai International Film Festival with Turkey in attendance as a guest country.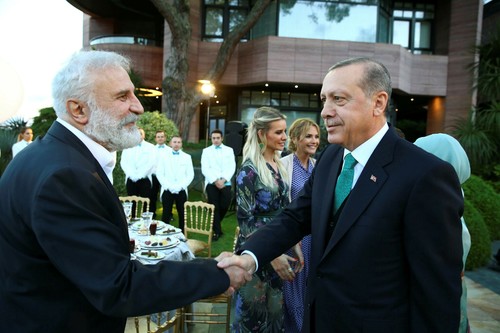 Erdoğan shakes hands with actor Hasan Kaçan (L)

During his address, Erdoğan also touched upon Turkey's efforts to enrich its art scene.
"They [critics of the government] have been accusing us of destroying the Atatürk Cultural Center," Erdoğan said, implying the building in Istanbul's Taksim square, standing idle since 2008 when it was closed for a major refurbishment.
"Nevertheless, we do not want to demolish a cultural building. Instead, we want to build a better and more beautiful piece of art there, a modern Opera house in Taksim," he said.