Written by Yaşar İliksiz, a new film titled "Yarım Kalan" ("Left Halfway" in English) tells the improbable love story of a young couple, and its press screening was held in Istanbul recently.
Produced by Haşim Akkaya in cooperation with Mevv Film, "Yarım Kalan" features Ali Buhara Mete, Mine Tüfekçioğlu, Anıl Altan, Iskui Baldzhian, Nihan Tarhan, Melda Arat and Adnan Erdoğan.
Supported by Mevv Film, the film tells the story of Iskui and Mert. Iskui is a young Armenian girl who comes to Istanbul for university. She falls in love with Mert after meeting him in Istanbul. However, Iskui's brother Aram and Mert's family do not approve of their relationship. There is no place for this kind of love for some people. Iskui and Mert struggle to keep their relationship intact despite all the opposition.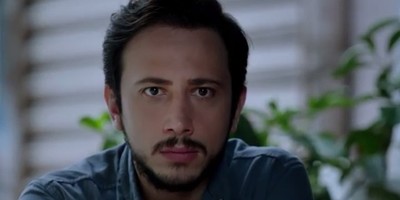 Speaking to Anadolu Agency, Ali Buhara Mete, who plays the role of the elder brother trying to prevent his Armenian sister from having a relationship with a Turk, said that he has many Armenian friends. Implying that hatred cannot be solved with hatred, Mete said that hate can be stopped by love and they made this film with this belief.
Talking about his character in the film, Mete continued, "Having prejudices is one of the most miserable things in the world. Armenians were described as 'Christian Turks' by the Europeans in the 18th century. We have many common characteristics with our archaic culture. I don't see them as the other but as us. My character has a character full of hatred but this shows how behaviors knot events. We should show the wrong in order to tell the truth. Therefore, we need it. Taking a different role like this rather than a good one attracted me in terms of understanding his world."
LOVE IS THE KEY
Mete said he took Hrant Dink, who was Agos newspaper's editor-in-chief and killed in 2007, as an example for his role in "Yarım Kalan."
"My role doesn't resemble Hrant Dink. The character had a completely opposite dialectic. I searched for Dink in order to determine this dialectic. Hrant Dink's character was a different one and he had a different world. I dedicate this film to Dink," he said.
Playing the role of an Armenian father in the film, directed by Emre Yılmaz, İbrahim Gündoğan reported that the shooting period was nice.
Implying that the two people actually love each other, Gündoğan said, "Love is the key to solve everything. There has been a problem between the two people for years. According to me, this isn't between people, rather but between governments. I think love is the connective power for them since I am against religious, linguistic or racist discrimination. We made the film on this basis."
A CONTINUOUS WAR
Taking the role of "Leyla" in the film, Mine Tüfekçioğlu noted that love is above everything, and people should give more importance to love.
Saying every country fights against each other, the actress said, "Cold or hot doesn't matter, there is a continuous war. It isn't only the problem of Armenian and Turkish people, it is universal. Many people from different races and different countries are the enemies of each other. If we are over all of them, maybe we can live in a better world. I work proudly in any work that gives a good message. I also did it in this film. I hope it will attract spectators and give its message."