Bosnian director Aida Begic's latest film, "Never Leave Me," will premiere at the 54th International Antalya Film Festival. Indicating the film will touch the hearts of spectators, the director said: "I think people will want to help an orphan child after watching it."
Speaking to Anadolu Agency (AA) before the premiere, Begic noted that innocent people who have suffered and fallen apart are subjects worth talking about, especially children.
"We can't have a connection with these people since we don't know who they are, how they feel or what their dreams and hopes are. Presenting some parts of these lives that experienced pain is necessary. We show the lives of real people with this film. This is the basic aim of film and art. In other words, it is building bridges between people," Begic said.
This film does not deal with political points, but about a much bigger reality. Begic thinks that only this approach can touch people's hearts. She points out that people can more easily imagine the possibility that children can also experience pain when they see a child suffering in a film.
Explaining that dealing with orphan children is not just related to monetary issues, the director said: "If each of us dealt with an orphan, asked them whether they need something and became a part of their lives, the world would be a much better place. I hope this film will give way to a change in this sense."
'They took a role in their own stories'Pointing out that actors and actresses in her films play the roles of characters in real stories, Begic said that she has worked with real people who took roles in their real stories for the first time.
The director mentioned changing the lives of the Syrian children who took part in the film. These children were depressed when they first came to the set, but "the more things they learned, the more confident they became." Starting to think about hope, these children noticed that there is life after tragedy.
"Never Leave Me" has its world premiere at the festival, which starts this Saturday, as the opening film. Begic said the children in the film would come to Antalya, too. "I feared the possibility that the premiere would be held in a different country since these children couldn't come. Sharing the very first moment together is really important," she added.
'Film full of joyous and delighting moments'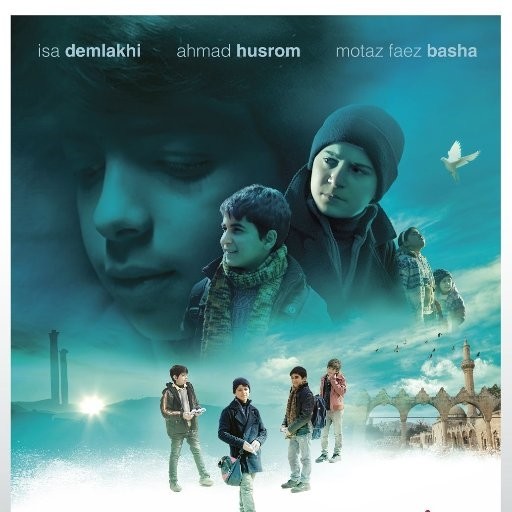 When words such as "Syria," "orphan" and "war" are mentioned about the film, a depressing and sorrowful frame comes to people's minds. However, Begic said that the film is also full of joyous and delighting moments.
Trying to find visual beauty in the film, Begic uses other factors such as love, youth and laughing apart from death and life in the film. She says that these other factors are also a part of war, and there is always a balance.
Announcing that the film will be screened in some Arab countries and at some festivals in China after its world premiere, Begic mentioned efforts to screen the film in the U.S. She added that they would provide not a depressing, but happy experience to audiences.
The Beşir Foundation and Film House produced the film, which tells the real story of Syrian children with performances by real Syrian orphans. More than 100 people from 13 countries participated in the production.