The Square
"The Square," the Palm d'Or-awarded film by Swiss director Ruben Östlund, who also directed "Force Majeure," focuses on the events around an installation. Written by Ruben Östlund, the film features Claes Bang, Elisabeth Moss, Dominic West and Terry Notary.
Jigsaw
Directed by Peter Spierig and Michael Spierig, "Jigsaw" stars Matt Passmore, Tobin Bell, Callum Keith Rennie, Mandela Van Peebles, Laura Vandervoort and Brittany Allen in the leading roles.
An installment in the "Saw" horror series focuses on murders similar to those that John Kramer, who is known for the extraordinary murders, has committed before.
Ketenpere (Fraud)
Directed by Kamil Çetin, "Ketenpere" features Şafak Sezer, Hakan Ural, Mehmet Esen, Elif Erol, Orhan Aydın, Serkan Şengül, Volkan Başaran and Turabi Çamkıran. Written by Şafak Sezer, the comedy tells the story of a man named Kalender who works at a casting agency.
Dünyanın En Güzel Kokusu 2 (The Most Beautiful Scent of the World 2)
Directed by Mustafa Uğur Yağcıoğlu, "Dünyanın En Güzel Kokusu 2" features Rıza Kocaoğlu, Tuba Ünsal, Bestemsu Özdemir, Ege Aydan, Burak Altay and Esra Ruşan. The sequel tells the story of Hakan, who tries to get through the death of Derya, with whom he is in love.
OHA Diyorum (Whoa)
Directed by Ersan Özer, the film features Melih Abuaf, Fırat Sobutay, Alper Rende, Bahar Şahin and Mert Karadaş. The film tells the adventures of a group known on YouTube.

The Shonku Diaries: A Unicorn Adventure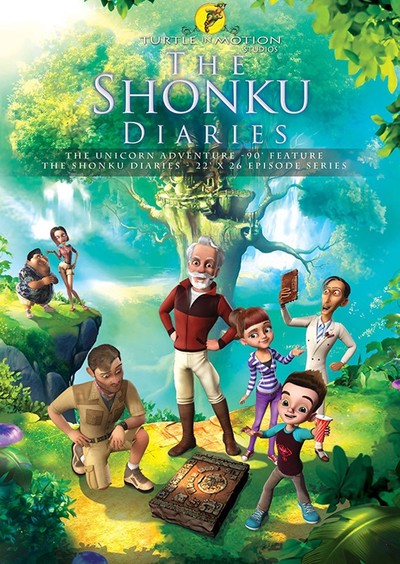 The animation adapted from a science fiction series for children written by Satyajit Ray, who has received an Oscar Honorary Award, tells the adventures of 9-year-old Mo and 12-year-old Melody.