Presented within the scope of the exhibition "Look At Me! Portraits and Other Fictions" from the la Caixa and Other Contemporary Art Collection, Pera Film's "The Divided Self," that will run until March 4, is a selection that takes its title from R. D. Laing's book, "The Divided Self" published in 1960. Scottish psychiatrist Laing has published extensive research about subjective experiences due to psychosis as result of mental illnesses.
Laing's views on the causes and treatment of serious mental diseases was influenced by existential philosophy and is different from dominant psychiatric practices as he viewed the feelings expressed by patients not as a symptom of an underlying disorder but as valid expressions of lived experiences. The issues of identity, representation and traditions are some of the concepts discussed in depth at the "Look At Me" exhibition and "The Divided Self" program includes movies on psychology. The selection also includes documentaries and video works on Laing's works and life such as "Asylum," "Did You Used to be R. D. Laing?" "Family Life," and "Reading Film from 'Knots' by R. D. Laing." Scottish director Lynne Ramsay's "Morvern Callar," which has been adapted to the big screen from Alan Warner's book with the same name, is set in a small town in Western Scotland, focusing on the decision of a young woman to start building herself a new life by using her boyfriend's suicide as a jumping board. "We Need to Talk about Kevin," again directed by Ramsay, is about the unnerving and intricate relationship between a mother and son, who turns into a serial killer when he grows up. Nicholas Winding Refn's "The Neon Demon," studying identity, individuality and ego is also included in the selection along with recent cinematographic journeys such as Eliza Hittman's "Beach Rats" and Yorgos Lanthimos' "The Killing of a Sacred Dear."
Asylum
In 1971, the opportunity to shoot a movie for weeks is provided to a group of filmmakers at a unique house in London full of "mentally troubled" individuals. Archway Community is an institution that believes the hierarchical relationship between a doctor and a patient can be broken down within the society as well as the unproductive cycle where people rush back and forth between hospitals and their dysfunctional homes, based mostly on theories of radical psychiatrist R. D. Laing. The movie participates in this environment while observing the interactions of the housemates, setting an example for the thesis that from time to time, "madness" could give creative and socially positive outcomes. "Asylum" is an extremely humane and powerful observation of society.
Did You Used to be R.D. Laing?
Directed by Kirk Tougas and Thomas Shandel, "Did You Used to be R. D. Laing?" follows the psychiatrist based on stories from his own life and the experiences of his patients through a series of conferences and seminars while the psychiatrist is depicted as an intriguing character with a strong repartee. It shares the approach of Laing toward the art of therapy, the lies we tell each other in the name of love, behavior patterns, some of which date back to birth, and the pathetic human instinct to suppress all kinds of weird or disturbing behaviors and thoughts. This movie is about a character that is extremely unique, witty, and charismatic who is also a story teller and mischievous.
'Knots' by R.D. Laing
The movie is shot by David Lamelas filming various pages of the book "Knots" by the Scottish psychiatrist when he handed him the book at their meetings in London. This book consists of a series of dialogue scenarios abstracted into verbal models based on real facts to enable such facts to be read as poetry or a play. These describe the "knots," or dilemmas, in different human relations. Laing's method of showing the same situation from different angles and with different endings is reflected onto the screen through different segments by Lamelas. The first part shows many pages and leaves time to the audience to read and comprehend these pages. In the second part, a young woman is shown reading these pages.
Family Life
"Family Life" is a story of parents trying to deal with their rebellious daughter. David Mercer, dealing with how mental illnesses are perceived and treated, has also written the script of Karel Reisz's "Morgan - Suitable for Treatment." Just like in many of Ken Loach's other movies, "Family Life" reflects characters that are stuck in their own conditions. The teenage girl, played by Sandy Ratcliffwhile, elicits feelings of anger for what she has to go through, while her parents, played by Bill Dean and Grace Cave, evoke feelings of sympathy as they believe in a mantra to lead credence to their own behavior and believe that all they are doing is for the good of their daughter. The movie supports the theories of R. D. Laing, who believes schizophrenia is not a mental illness but a psychological syndrome that "cannot be understood without understanding despair."
Morvern Callar
​

Outstanding for its atmosphere, "Morvern Callar" is a sort of nightmarish film with a unique and relentless vision, one that is seen while awake or comes out in a state of bewilderment with a weird enthusiasm full of wisdom. Following her boyfriend's suicide, supermarket clerk Morvern Callar passes off his unpublished novel as her own. With the money her boyfriend left for his funeral, she leaves Scotland for Spain where she travels with her closest friend. The journey prompts a series of internal and external transformations for Morvern - ones which bring to light her experiences of grief, memory, freedom, and desire.
We Need to Talk About Kevin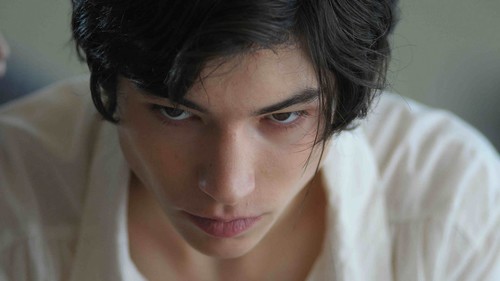 Shot by Scottish filmmaker Lynn Ramsay, the movie's soundtrack was composed by Johnny Greenwood from the band Radiohead. The movie is based on Lionel Shriver's novel and stars Tilda Swinton, an Oscar nominee, in the role of a meek and scared mother named Eva Khatchadourian. Eva struggles to love her strange child named Kevin, despite the increasingly dangerous things he says and does as he grows up. But Kevin is just getting started, and his final act will be beyond anything anyone imagined.
The Neon Demon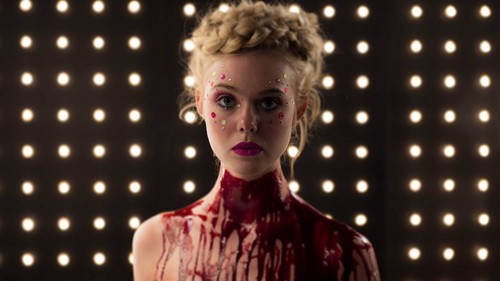 When aspiring 16-year-old model Jesse moves to Los Angeles, her youth and vitality are devoured by a group of beauty-obsessed women who will take any means necessary to get what she has. Having competed for the Palme d'Or at the 2016 Cannes Film Festival, Nicholas Winding Refn directed this horror film complete with the juxtaposition of blood and corpses placed next to the visual beauty of the ruthless world of fashion.
Beach Rats
Frankie, played by Harris Dickinsons, is an aimless teenage on the outer edges of Brooklyn struggling to escape his bleak home life while navigating questions of self-identity, as he balances his time between his delinquent friends, a potential new girlfriend, and older men he meets online. Directed by Eliza Hittman, "Beach Rats" reflects the not-so-favorite neighborhoods of Brooklyn onto the big screen in an authentic way.
The Killing of a Sacred Deer
Yorgos Lanthimos's second filmd after "The Lobster" invites audiences to an uncanny, tricky and carefully designed haunted Lanthimos universe. The film revolves around Steven, a charismatic surgeon, who is forced to make an unthinkable sacrifice after his life starts to fall apart when the behavior of a teenage boy he has taken under his wing turns sinister.