Custody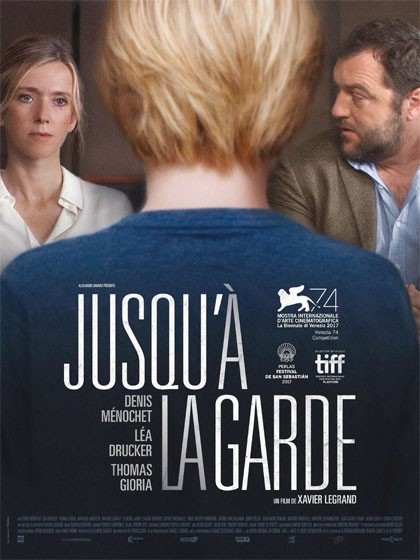 "Custody," the first feature film by Xavier Legrand, who competed at the Venice and Toronto film festivals, is the story of a child whose parents get divorced. The French production features Denis Menochet, Lea Drucker, Thomas Gioria and Mathilde Auneveux. Legrand wrote this thriller, which makes reference to reality and social and parental drama.
Çocuklar Sana Emanet
Written and directed by Çağan Irmak, "Çocuklar Sana Emanet" (Children Entrusted to You) stars Engin Akyürek as an interior architect, Kerem, who recovers from a traumatic car accident in a mysterious town with a female healer and village people.
Martı
Written and directed by Erkan Tunç, "Martı" (Seagull) revolves around the changing lives of Yakup, who works at a small poultry farm, and his wife Mediha after Rıza and his wife Nurgül come. The film features İrem Sak, Onur Buldu, Sahra Şaş, Öner Erkan and Erşan Utku Ölmez.
Kar
Directed by Emre Erdoğdu, "Kar" (Snow) is about a young woman, Müzeyyen, who lives a drug-fueled, chaotic life. Then, her successful brother, Ali, goes to Antalya to try and help her with her problems.
Pacific Rim: Uprising
"Pacific Rim: Uprising," the sequel to 2013's "Pacific Rim," stars John Boyega.
Directed by Steven S. DeKnight, the film features Scott Eastwood, Cailee Spaeny, Rinko Kikuchi, Jing Tian, Adriana Arjona, Burn Gorman and Charlie Day.After his father's heroic death against aliens, Jake Pentecost gets involved in the underground criminal world, abandoning his education.However, due to his sister, Mako Mori, he returns to the Pan Pacific Defense Corps to help train a new crop of Jaeger cadets in case the Kaiju return. They lead a worldwide rebellion against the Kaiju, while searching for justice for the oppressed.
The Stolen Princess
"The Stolen Princess," this animation tells the story of Princess Mila, who was abducted by a magician, and artist Ruslan, who tries to find his stolen love. Directed by Oleh Malamuzh, this Ukrainian production features Nadiya Dorofeeva, Oleksiy Zavhorodniy and Yevhen Malukha.