Turkey's largest international film event, the Istanbul Film Festival, is being organized by the Istanbul Foundation for Culture and Arts (İKSV) this year for the 37th time. The most qualified, anticipated and successful movies from Turkey and around the world will be screened at the festival.
The most accomplished examples of world cinema, cult classics, films from expert directors, recent discoveries and hidden treasures will be presented at the festival. Some 198 feature-length and 12 short movies will be included in the festival. In total, 210 movies from 128 directors from 43 countries will be screened in 18 categories over 12 days. In addition, talks, concerts and special events will feature guest directors, actors and actresses.
Meetings on the Bridge
The festival's first event will introduce Turkish filmmakers to professionals from the international sector. The Meetings on the Bridge co-production platform will be held during the festival between April 6 and 13 for the 13th time.
During the Meetings on the Bridge Movie Production Workshop, Work in Progress and the Neighbors workshop, post-production feature-length fiction and documentary projects and films will be presented to the international film sector on April 12 and 13. Along with Cinema Talks, where experts discuss new developments in the visual-auditory sector and film making, there will also be an introductory program for international market and fund representatives.
Meetings on the Bridge awards will be presented during the closing ceremony on April 13.
No More Flowers
One of the new sections of the 37th Istanbul Film Festival this year is No More Flowers. This section is designed to showcase movies with strong heroines who rebel against societal pressure by taking control of their own lives and standing on their own two feet. Ten movies from Iran, Belgium, Argentina and Georgia will be screened in this section, including: "Scary Mother," a multi-award winning absurd comedy, focused on liberating women; "Negar," directed by Rambod Javan, one of the most well-known TV and cinema actors of Iran; "Number One," which tells the story of a businesswoman in France; "Of Skin and Men," mocking manhood, loyalty and vulgarity and Argentinian director Anahi Berneri's "Alais," in which she paints the realistic portrait of a social and economic breakdown.
Bergman: 100 years
One of the world's most esteemed directors, Ingmar Bergman will be commemorated on his 100th birthday during the 37th Istanbul Film Festival. During his long career stretching from 1944 to 2003, he filmed 45 feature-length films, wrote scripts and directed more than 170 plays. The Swedish director also shaped the careers and movies of various filmmakers and created some of the most impressive movies of contemporary cinema. The director often focused on philosophy and tackled issues such as family, death and spirituality, some of the most basic and widely discussed concepts.
For this year's special section "Bergman: 100 Years," 10 directors have personally selected the Bergman movies that impressed and affected them the most. Kazım Öz, Emin Alper, Semih Kaplanoğlu, Reha Erdem, Can Evrenol, Ümit Ünal, Aslı Özge, Melik Saraçoğlu & Hakkı Kurtuluş and Yeşim Ustaoğlu will be presenting the movies they have selected.
MOVIES
A total of 210 films from a variety of categories will be shown throughout the festival making it difficult to choose just a couple to watch. The following is a small selection of films that have attracted the attention of world festivals and international audiences alike for their superior cinematography and content.
Isle of Dogs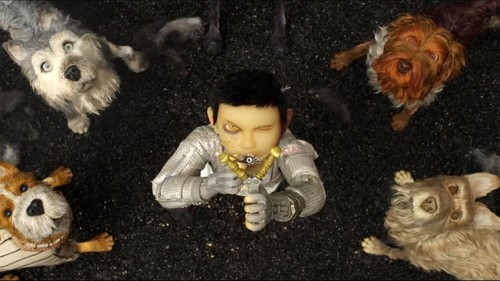 The master of toy-like movie sets, visual richness and fairy-tale story lines, Wes Anderson's new animation set in Japan "Isle of Dogs," which premiered at the Berlin Film Festival, will be shown for Turkish audiences for the first time during the festival. As a reflection of Wes Anderson's unlimited imagination, this movie full of action, adventure and emotion is an epic fairy tale starring a 12 year old boy named Atari and dogs. The character's voices include Bryan Cranston, Edward Norton, Liev Schreiber, Greta Gerwig, Bill Murray, Jeff Goldblum, Scarlett Johansson, Courtney B. Vance and Kunichi Nomura.
Disobediance
​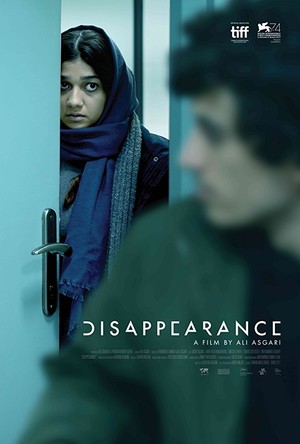 From the director of "A Fantastic Woman" as well as an Academy Award winner for Best Foreign Language Film and one of the hits of last year's Filmekimi, Sebastian Lelio's new movie "Disobedience" stars Rachel McAdams and Rachel Weisz and looks at female characters who face challenges with empathy. Ronit, a successful photographer living in New York, returns to London after her father's death. The Jewish community gives her a cold welcome. Her childhood friends, Esti and Dovid, married and became teachers with reputable places in the community. These friends, who were close in their youth, start to question their identities as adults. This multi-layered movie full of nuance and a delicate approach to common beliefs and individual freedom will stay with you for a long time.
Unsane
First premiering at the Berlin Film Festival, Steven Soderbergh's "Unsane" was shot completely with an iPhone. The star of "Breathe," Claire Foy, also stars in "Unsane" as a woman who seeks psychological support to get rid of her suspicion that her ex-boyfriend is following her but is kept in the hospital against her will. With its surprising plot twists, this movie is also technically accomplished.
Wajib
Palestinian director Annemarie Jacir takes an affectionate look at the Christian Arabic community in Nazareth. Grumpy Abu is in his 60s and walks the streets of Nazaret with her son Shadi to hand out wedding invitations. They sometimes joke with the colorful faces of the 1,000 year old community and sometimes bicker. Saleh Bakri, who has starred in other Jacir films, plays a real father and son with his father Muhammed. This short movie will warm your heart with delicately written characters and jokes from the street.
Disappearance
With awards from Cannes, Venice and Sundance Film Festivals for his short-films under his belt, Ali Asgari continues to discover the beauty of life through the daily problems of characters and their pain. Set on a cold and long night, "Disappearance" follows the conditions surrounding Tehran through two young lovers desperately searching for a hospital. The young couple, facing various obstacles from bureaucracy to intolerance, soon start to lose their young optimism as they gradually get dragged into tragedy. Premiered in Venice Festival's Horizons section, "Disappearance" criticizes the dysfunctional health system of Iran and at the same time the country's stance.
Killing Jesus
Premiered at Toronto Film Festival, "Killing Jesus" depicts how Colombian drug cartels are destroying the social structure of Colombia through a revenge story. The movie follows Lita whose academic father, a defender of human rights, is murdered. A university student, Lita takes matters into her own hands when she realizes the unwillingness of the police to do anything and despite the vicious Medellin cartel, she decides to find her father's murderers and take revenge. The director Laura Mora Ortega was inspired by her terrible childhood memories. The movie stars amateur actors to maintain the reality of the gang slang and cartel dynamics.
Ramen Heads
"Ramen Heads" follows the story of making ramen, the Japanese noodles, which requires many years of training in Japanese culture through ramen master Osamu Tomita. "Ramen Heads" follows the obsession of Tomita to find the perfect ingredients for the perfect ramen as well as how to prepare and cook it while explaining how culture is influenced by food. The "Ramen Heads" premiered at IDFA Amsterdam and the San Sebastian Film Festival and is the first feature-length movie of Koki Shigeno, director of popular TV documentaries.
Love Me Not
Known for his "Miss Violence" by the festival followers, Alexandros Avranas once more focused on the Greek society, undergoing material and moral depression. Developing into a thriller from a social drama and then transitioning into a horror, "Love Me Not" travels through genres and is based on real events. With its disturbing script and relentless social critique, it pushes the boundaries of morality. A couple who wants children finds a young immigrant to be a surrogate. The girl moves into the couple's villa and starts to adapt to the couple's life by getting to know them. Just when everything is going good, an accident ruins it all.
Claire's Camera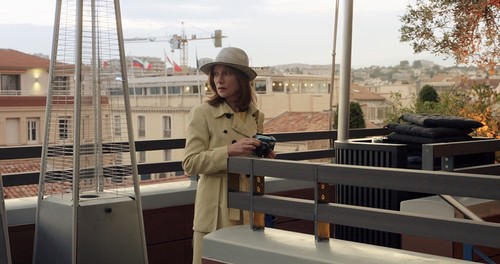 The star director of South Korea, Hong Sang-soo's story this time follows two women, a Parisian teacher Claire who believes she can change people's lives with her photographs and Manhee, a movie company worker who was recently fired from her job. Sang-soo worked with Isabella Huppert, who he also collaborated with in 2012 for "In another Country," and his favorite star Kim Min-hee to follow the sweet conversations of these two lonely women and the effect of art and film on people. This second movie of Sang-soo, which premiered at the 2017 Cannes Film Festival, is light, sincere and elegant.