Applications have started for the documentary film and photography competitions for the International Golden Saffron Documentary Film Festival, Sept. 6-8, with the theme Cultural Heritage and Protectionism in Safranbolu in Karabük province.
Safranbolu District Governor and Deputy Mayor Fatih Ürkmezer said that this year the side theme of the festival is Neighborhood Culture.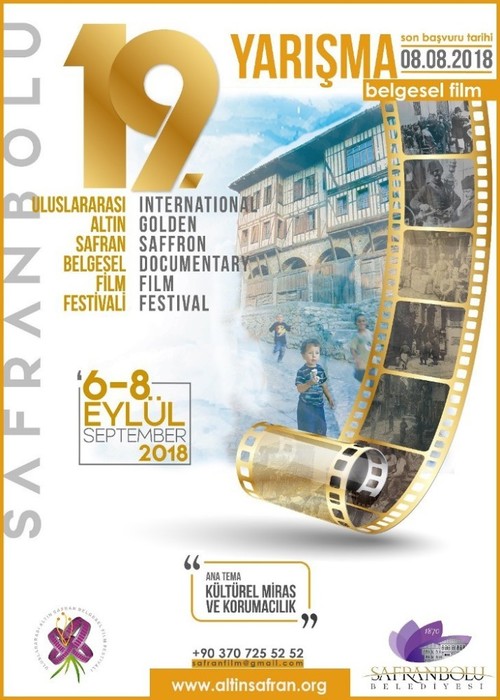 Since applying for the competitions ends Aug. 8, Ürkmezer said: "Safranbolu, which explains itself via art, culture and restoration, was registered on the United Nations Educational, Scientific and Cultural Organization's (UNESCO) World Heritage List in 1994. Safranbolu is one of the most important attraction centers that has protected itself since the Ottoman period and managed to reflects its culture for future generations and local and foreign tourists who visit the city."
"The International Golden Saffron Documentary Film Festival brings together many doyens, who dedicate themselves to art, documentary filmmakers and photography artists. This is why it is very important in the introduction of Safranbolu. Many art lovers meet every year to see the festival's documentary film and photography competition. I wish success to everyone who attends. I want to thank our jury members and those who will officiate at the festival for their great efforts," he added.
The documentary film competition jury consists of director Hilal Saral, scenarist and director Biket İlhan, actor Murat Ünalmış, Azerbaijani producer and director Nadir Machanov. Ürkmezer said that the photography competition jury includes journalist-writer Coşkun Aral and photography artists Mustafa Seven, Abdurrahman Antakyalı and Melih Zafer Arıcan.
Those who want to attend the photography competition may apply on the digital platform, while those wanting to attend the documentary film competition can apply by sending in their documentary film CDs.