TWARZ
Directed by Malgorzata Szumowska, the Polish movie "Twarz" (Mug) features Mateusz Kosciukiewicz, Agnieszka Podsiadlik, Roman Gancarczyk and Dariusz Chojnacki.
Written by Szumowska and Michal Englert, the movie received the "Grand Jury Prize" at this year's Berlin Film Festival. The movie is a mix of comedy and drama. Jacek, living in Poland is working on the construction of the world's greatest Jesus statue. Jacek's face is shattered by an accident. Jacek receives the first face transplant in Poland. With his new face, Jacek realizes that something is not right when he returns to his old life. He has a new identity with his new face.
REVELATOR
Directed by J. Van Auken, "Revelator" is a horror movie telling the mysterious story that John, who is investigating the death of the last heir of a large family, is drawn into. It features Alex Klein, Josh Robert Thompson, Lillian Solange Beaudoin, Charley Rossman and Patrick Peduto.
I FEEL PRETTY
Starring Amy Schumer, this comedy tells the story of Renee, who is dealing with her own insecurities and the inability to reach her dreams, despite having a good job and nice friends in New York. Directed by Abby Kohn and Marc Silverstein, the movie stars Michelle Williams, Emily Ratajkowski, Busy Philipps, Tom Hopper and Naomi Campbell.
HAPPYTIME MURDERS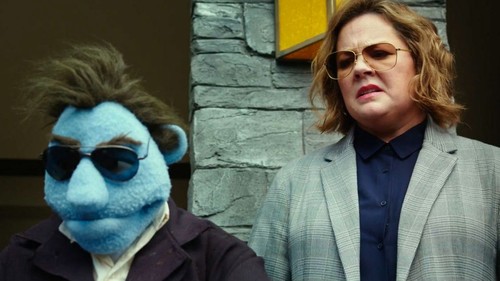 Starring Melissa McCarthy and directed by Brian Henson, the movie is about a team who pursue puppet murders in a world where humans and puppets live together.
İKİ İYİ ÇOCUK
The Turkish film "İki İyi Çocuk" (Two Good Children) is written and directed by Mehmet Demir Yilmaz.Shot in Hatay province, it features Sarp Levendoğlu, Kazım Karakadıoğlu, Sevcan Yaşar and Murat Serezli.The story concerns the newly assigned police superintendent Serdar and mentally disabled Ercan, who is loved by the whole town.