Ahmet Güneştekin, one of Turkey's most celebrated visual artists, was behind the artistic poster of the 55th International Antalya Film Festival.
The International Antalya Film Festival, Turkey's first and longest-running film festival, will use two different posters this year onwards. In addition to the main poster, the festival will adopt the work of an artist for its artistic poster. This year's artistic poster will feature one of Güneştekin's works.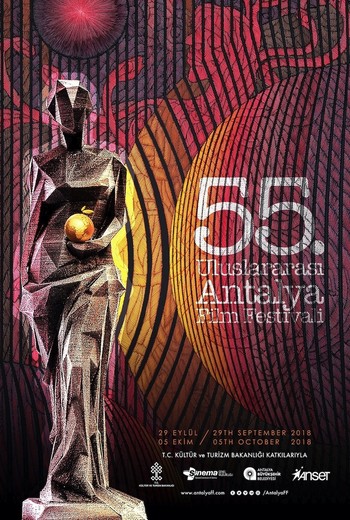 His paintings are inspired by Anatolian mythology and oral culture – harmonizing legends with contemporary art.
While the main poster of the festival features the images of the Golden Orange and Venus, along with tens of thousands of Antalya citizens, the artistic poster presents a work from Güneştekin's "Adam and Eve" series, which was lauded at the Venice Biennale 2015.
As in Güneştekin's works that stand like a reevaluation of mythological stories by various cultures – with a reference to the modern world – the festival will also bring stories of "migration, economic, social and emotional exclusion experienced by various cultures" to cinema lovers under the title of "Contemporary Tales."
The films focus on the individual, who is alienated with the prominent migrations of the 21st century and risks death as an immigrant.
Vice Chairman of European Film Academy, Mirsad Purivatra will be the festivals general art director, while President of Sarajevo Film Festival Mike Downey will conduct the artistic directorship. This year's festival will present 55 local and international films.