The International Antalya Film Festival, organized for the 55th time by the Antalya Metropolitan Municipality, launched with a red carpet and opening gala. Renowned directors, actors and actresses and star figures from Turkish cinema and the television world attended the opening gala, held at the Glass Pyramid in Antalya. The gala, which master figures such as Iranian director Ashgar Farhadi, who has two Oscars, French actor Vincent Cassel, Hungarian director Bela Tarr and Polish director Pawel Pawlikowski attended, continued with a short video screened in the memory of those whom we lost this year. At the opening ceremony, director Ferzan Özpetek was given the Lifetime Achievement Award. French actor Vincent Cassel, Hungarian director Bela Tarr and director, producer Ömer Vargı were the ones who received the Honor Award. After the ceremony, guests watched Oscar winner director Farhadi's "Everybody Knows."
In the international competition category of the International Antalya Film Festival, a total of eight international and two national films will compete this year. The films that will compete at the festival have been announced. The films in the selection, compiled by festival art director Mike Downey, will be screened from Sept. 29 to Oct. 5, and are as follows:
'Shoplifters' by Lily Franky
"Shoplifters," which won the Golden Palm Award at the Cannes Film Festival this year, is the first film. Lily Franky, an actor, writer and illustrator, will meet with movie lovers during the film screening.
Pawel Pawlikowski's 'Cold War'
Pawel Pawlikowski, the winner of Cannes Film Festival's Best Director award, will make his Turkey premiere with "Cold War" which presents an overview of the European continent, wedged between the east and the west in the 1950s, through music and dance.
Panahi continues festival journey
Jafar Panahi, one of the most influential directors of the Iranian New Wave Cinema, won the Best Screenplay Award at the Cannes Film Festival with the outstanding performance by famous actress Behnaz Jafari in "3 Faces." Jafari will answer questions after the premiere.
'Capernahum' in Antalya
"Capernahum," one of the most remarkable films of the year, is the best film by director Nadine Labaki in her own words. During the Turkey premiere of the film, which is a Cannes Grand Jury Prize laureate, Labaki and the film's producer and musician Khaled Mozanar will meet with film lovers.
A woman named 'Ayka'
"Ayka" tells the story of a woman named Ayka, who rebels with her pride and femininity to pay off the debt she borrowed in the famous narrow alleyways of Moscow's rancid refugee neighborhoods. Samal Yeslyamova, who plays the part of Ayka in the film, directed by Russian director Sergey Dvortseyov, deserved the Best Actress Award at Cannes. The Turkey premiere, which will be held with the participation of the film's director and actress, will offer an unforgettable cinema experience to Antalya's film lovers.
Sundance champion 'Kailash' at festival
A Derek Doneen documentary, which presents an overview of the life of Kailash Satyarthi, believed to have helped 85,000 children out of slavery, won the Grand Jury Prize at the Sundance Film Festival. Director Derek Doneen will be in Antalya with this stunning story.
Cartels: Sore point of Latin America
"Birds of Passage," co-directed by Cristina Gallego and Ciro Guerra, who made a tremendous impact with his film "Embrace of the Serpent," an Oscar nominee in 2015, is an epic story that focuses on the struggle of the Wayuu tribe, one of the indigenous peoples of Colombia, against drug cartels on the one hand, and on the life and mystical culture of the tribe on the other.
Being Mujica
"A-Twelve-Years-Night," written and directed by Director Alvaro Brechner as a result of four years of research, features three friends after their 12 years of isolation. One of these three friends is no other than Pepe Mujica, who later becomes the president of Uruguay.
A movie dedicated to the mother
Revealing what young people with disabilities can accomplish when they believe, Mustafa Karadeniz dedicates his film, "Çınar," to his mother, Çınar, who takes him to school on her back under challenging conditions.
A contemporary tale of gratitude, trust
"The Trust," written and directed by Sefa Öztürk Çolak, the winner of the 2017 Antalya Film Forum Work in Progress Platform award, is a masterful thriller on the individual and family.
Closing film: 'The Man Who Killed Don Quixote'
While the festival will open with two time Oscar-winning director Asghar Farhadi's "Everybody Knows," it will close with "The Man Who Killed Don Quixote," the lifelong dream of Terry Gilliam, who is the director of fantastic movies. The film, a humorous adaptation of Cervantes' cult novel "Don Quixote," made its world premiere as the closing film at Cannes Film Festival.

Hollywood's bad guy Eric Roberts comes to Antalya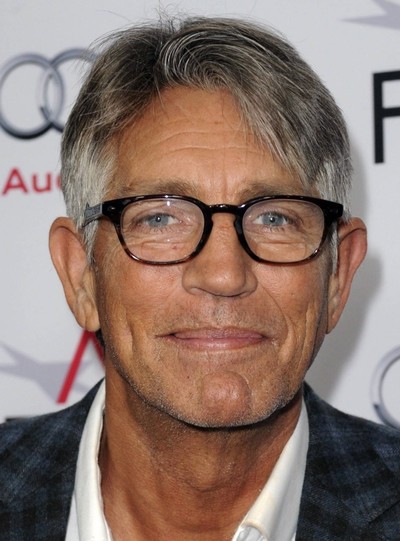 American actor Eric Roberts, who is imprinted in the memories of audiences with the bad guy characters he has played in recent years, is coming to Turkey to join the 55th International Antalya Film Festival. He conveyed a message to fans in Turkey through a video, saying, "Follow the Antalya Film Festival, there are great movies. I am there, too."
Eric Roberts, who received Golden Globe nominations for playing the starring character in "King of the Gypsies" (1978) and "Star 80" (1983) during the early years of his career, was nominated for the Oscar for Best Supporting Actor with "Runaway Train" in 1985.
Eric Roberts, who broke a record by acting in 74 films last year and taking part in more than 500 films and series so far, had to take a break from cinema after a traffic accident in 1981. Roberts, who was in a coma for three days, returned to movie sets after a long period of treatment and met with audiences via the starring roles he played in films such as "Star 80" (1983), "The Pope of Greenwich Village" (1984) and "The Coca-Cola Kid" (1985). Roberts, one of the most popular Hollywood stars of the 1980s, never broke away from cinema in the following years. He performed in many films during the 2000s, with "The Dark Knight" (2008) and "The Expendables" (2010). He said, "I am behind every movie I have appeared in a year. I love my job." Roberts, who plays the American general in "Ayla: the Daughter of War," is the elder brother of Oscar laureate Julia Roberts.

Female Terminator in Antalya for festival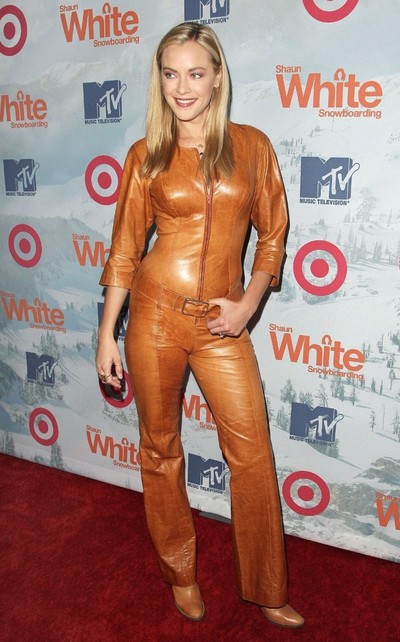 Actress Kristanna Loken, who gained popularity with her T-X role in "Terminator III: Rise of the Machines," is coming to Turkey to attend the 55th International Antalya Film Festival. The "terminatrix," who has taken part in nearly 40 films and series so far, sent a message to her fans in Turkey, saying, "It will be a fantastic festival with incredible guests. I look forward to seeing you soon in Antalya." The beautiful actress will meet with movie lovers on Oct. 3 in Antalya. In a previous visit to Turkey, Loken said that she wanted to shoot a film in the country and take part in the same project as Turkish actors.
Kristanna Loken said, "It was the turning point of my life" about her role in "Terminator III: Rise of Machines," was born in New York in 1979. At the age of 13, Loken acted in "Fighting for Freedom" written by her father Merlin Chris Loken. With the guidance of her model mother, she came in third in the Elite Model Look contest. Although she had appeared in several films previously, she became a shining star with "Terminator III: Rise of Machines" and took part in the same projects as masters such as Oscar-winning actors Sir Ben Kingsley, Pierce Brosnan and Jason Statham. Loken won the "Best Actress" award with her short film "Worn Like a Tattoo" at the New York International Independent Film and Video Festival in 2004 and "Best Supporting Actress" award with her "Lime Salter Love" film in 2008. Loken is coming to Turkey with her husband and children.
Hungarian director Bela Tarr to hold workshop at Antalya Film Forum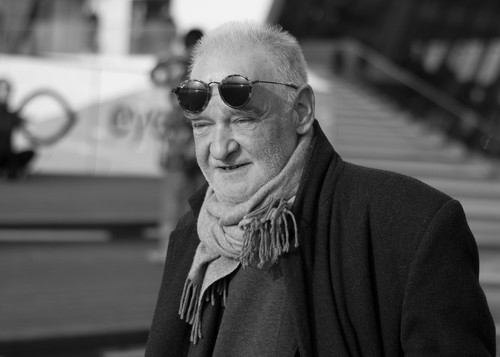 Known for educating new film directors and the workshops he gives, Hungarian director Bela Tarr is coming to Turkey to give a workshop especially for the Antalya Film Forum, which is part of the International Antalya Film Festival. A number of directors selected by Bela Tarr will have the chance to participate in the workshop to be held from Sept. 22 to Oct. 3. Throughout the workshop, entitled "Forum Workshop: Directing Film with Bela Tarr," the participants will shoot 10 short films in 10 days as part of the Antalya Film Forum, Utilizing a practical approach in the workshop, Bela Tarr will share his personal knowledge and experience. Taking the different background and artistic approach of every single participant into consideration, Tarr will guide them through the filmmaking process.
About Bela Tarr
Born in 1955 in Hungary, Bela Tarr started his directing career in the middle of the 1970s. He shot his first feature film, "Family Nest," in 1979. Producing films using the cinema verité approach at the beginning of his career; Tarr changed his method in the following years to a pessimistic and black comedic approach. Shooting all his films other than "Almanac of Fall," in monochrome, Tarr is famous for his planned sequences. His "Satan's Tango," which he directed in 1994, is considered one of the best movies in history by various cinema critics. A candidate for the Palme d'Or at Cannes for "The Man from London" in 2007, Tarr was awarded the Silver Bear for Best Director in Berlin and the International Federation of Film Critics (FIPRESCI) Award for his "The Turin Horse" film in 2011. Serving as foreman for the Sarajevo, Marrakech and Toronto film festivals, he gave up directing to provide students with an education in film directing. Tarr, who founded his own film school in Sarajevo, the Film Factory, guides new generations of filmmakers.

French actor Vincent Cassel in Antalya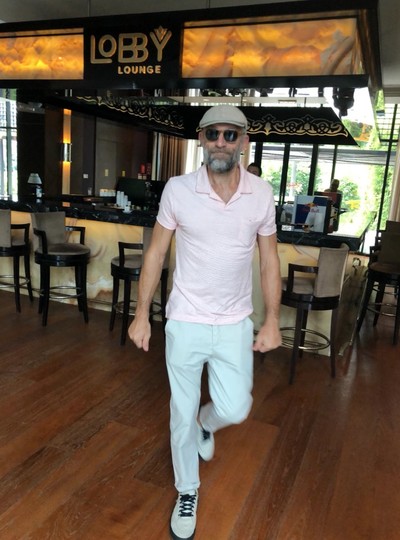 Vincent Cassel, one of the most important actors of contemporary French cinema, came to Turkey for the 55th International Antalya Film Festival. Vincent Cassel, who arrived in Antalya under the sponsorship of Turkish Airlines (THY) and received the Lifetime Achievement Award at the opening ceremony, answered questions at a press conference at his hotel. On a question related to the Turkish movies he watched, Cassel said, "No I have not watched any. I cannot make my own movies if I waste time watching a movie. What is important is not what other people do but presenting what happens in the real world via cinema." Commenting on the refugees coming to France, Vincent Cassel recalled that he gave a section to the refugees in his film 25 years ago. "France was inclusive back then. For some reason, France felt the need to close itself off. At the moment they frighten so much in the media that 'they will be more than us' is stressed," Cassel said. "Naturally, they are closing certain things. France is not Trump's U.S., but something close to it. People are afraid due to terrorism. I do not need to close the borders in the world."
In relation to his portrayal of villains in his films, the French actor stressed that he looks at the scene first when choosing a project. "For me, cinema has no country. What matters is what the scene, the film, and the story want to tell. Whether it is Brazilian or Italian, it does not matter to me," Cassel continued. "I do not make a movie to make a movie. The story is very important. I do not play in any role out of obligation. I quit if I do not feel it. I have always been interested in villains more. It is more advantageous to see what villains think than becoming a non-existent hero. I cannot liken myself to heroes. Evil heroes are at least a little more realistic." Vincent Cassel stated that he had heard a lot about the International Antalya Film Festival but had not had the opportunity to come before, recalling that he came to Turkey to visit a friend who worked in Istanbul years ago, and that he is a very bad tourist. Regarding the Lifetime Achievement Award he was presented within the scope of the event, Cassel said, "For me, the most beautiful award is for a 25-year-old film to be presented to you again."