Celebrating its sixth anniversary this year, the Bosphorus Film Festival kicked off on Friday and will continue until Nov. 3. Bringing the latest, award-winning works from Turkey and the world to Istanbul cinephiles, the festival offers a week abundant with cinema with national and international competitions, support for national filmmakers via the Bosphorus Film Lab along with many special guests.
Hosting the masters of cinema including Bent Hamer, Sergei Loznitsa and Paulo Branco, the 6th Bosphorus Film Festival showcases a total of 88 films made by 90 directors from 41 countries.
The festival is organized with the support of the Republic of Turkey Ministry of Culture and Tourism, General Directorate of Cinema along with the contributions of TRT as the Institutional Partner with Anadolu Agency (AA) as the Global Communication Partner.
World cinema in Istanbul
The Bosphorus Film Festival's World Cinema section hosts the Turkish or Istanbul premieres of highly anticipated films of the year.
It will showcase Egyptian filmmaker A.B. Shawky's debut feature "Yomeddine" that competed for the Palme d'Or at Cannes last year. "A Good Day's Work" written and directed by Martin Turk, the Slovenian director we know from "Feed Me with Your Words" (2012). The Zhang Ming film "The Pluto Moment" with its Zen effect leaving the audience with gripping images and acknowledged as "the festival's hidden treasure" by Hollywood Reporter after it vied for the Directors' Fortnight section of Cannes. And lastly Radu Jude's latest film "I Do Not Care If We Go Down In History As Barbarians" that was selected as the Best Film at Karlovy Vary.
Another piece triggering excitement in the World Cinema section is "Beautiful Boy" that made its world premiere at Toronto Film Festival; a popular film for the Oscar lobbies. Produced by Brad Pitt and directed by Felix Van Groeningen known for "The Broken Circle Breakdown" (2012), "The Misfortunates" (2009) and "Belgica" (2016), the film tells the true story of a father who confronts his drug-addicted son.
National competition films
This year's competing national films are "Güvercin" ("The Pigeon") by Banu Sıvacı, "Tuzdan Kaide" ("The Pillar of Salt") by Burak Çevik, "Sükut Evi" ("House of Serenity") by Cafer Özgün, "Anons" ("The Announcement") by Mahmut Fazıl Coşkun, "Halef" by Murat Düzgünoğlu, "Babamın Kemikleri" ("My Father's Bones") by Özkan Çelik, "Siren's Call" by Ramin Martin, "Güven" ("Trust") by Sefa Öztürk Çolak, "Kaos" ("Chaos") by Semih Aslanyürek and "Borç" ("Debt") by Vuslat Saraçoğlu.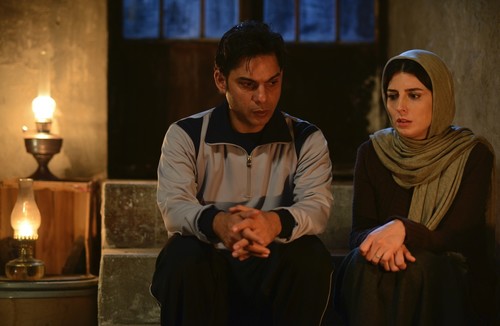 "Bomb: A Love Story" is the second film directed by Iranian actor and director Payman Maadi.
While the world premiere of Cafer Öztürk's "House of Serenity" will be held during the festival, Ramin Martin's "Siren's Call," whose world premiere was hosted by the Tokyo International Film Festival, will be shown in Turkey for the first time as part of the festival.
Time to explore new directors
Acclaimed and award-winning films that have been screened at the world's most important film festivals from Cannes to Toronto, from Venice to Sundance compete at the International Feature Film Competition.
The films to be judged by the jury include Kazakh director Adilkhan Yerzhanov's "The Gentle Indifference of The World" that, after competing at Un Certain Regard section of Cannes, was compared by critics to Takeshi Kitano's early films; "Land" that premiered at the Forum section of Berlinale, a film by the Iranian director Babak Jalali, who attracted attention with his debut feature "Frontier Blues" (2009); "Adam," a true story that competed at Generation 14plus section of Berlinale and that was selected as the Best Film at Kitzbuehel Film Festival, by the Icelandic director Maria Solrun, who returned to film sets following 14 years of silence after her film "Jargo" (2004); "Winter Flies," Slovenian director Olmo Omerzu's coming of age and road movie that won the Best Director Award at Karlovy Vary; and "Bomb: A Love Story", the second directing attempt of Payman Maadi, the Iranian actor that we know well from his acting performance in Asghar Farhadi's "About Elly" (2009) and "A Separation" (2011).
Also, debut features draw attention at the competition section for those eager to explore emerging directors.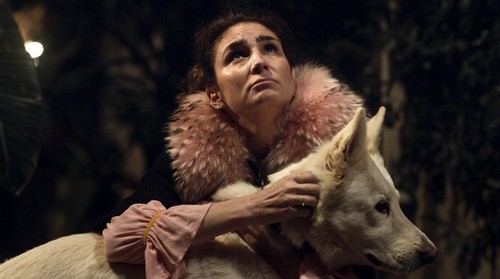 "The Queen of Fear" is co-directed by Fabiana Tiscornia and one of the most influential actresses of Argentinean cinema, Valeria Bertuccelli.
Chinese director Sheng Qiu's "Suburban Birds," an entertaining, absurd and Kafkaesque coming of age story about a group of ghetto children that competed at the Contemporary Filmmakers section of Locarno. Palestinian director Bassam Jarbawi's "Screwdriver," the impressive story of a Palestinian man who returns home after having 15 years of imprisonment in an Israel prison, that was critically acclaimed at Venice, where it had its world premiere. "Cold November" by the Kosovan director Ismet Sijarina, who won many awards with his documentary "Beyond the Rainbow" (2008), a film that competed at San Sebastian, and won the Audience Award at Zurich, about what happened in Kosovo during the breakdown of Yugoslavia Federation at the early 90s. South African Jahmil X.T. Qubeka's "Sew the Winter to My Skin" (2018), the true story told with a Western epic style, of an ill-famed outlaw who reached a status of public hero, that was screened at London and Toronto film festivals. "The Queen of Fear," co-directed by Fabiana Tiscornia and one of the most influential actresses of Argentinean cinema, Valeria Bertuccelli, who also starred as the lead role, that won the Special Jury Award from the World Competition section of Sundance.
Refugee problem on the silver screen
"A Long March" section, which the Bosphorus Film Festival initiated last year, brings films that focus on the refugee problem - which constitutes one of the most important problems of the 21st Century.
"To The Four Winds," is a documentary by Michel Toesca that was screened at Cannes, it follows Cedric Herrou a local farmer, who lives in Roya valley, located between France and Italy, who unrelentingly helps refugees on their dangerous journey try
ing to cross the border.
Swiss director Germinal Roaux's "Fortuna," is a story about an Ethiopian girl's embracing of hope, will also be shown along with "Capernaum" by Nadine Labaki, the Lebanese actress who also proved her directing skills with films such as "Caramel" (2007) and "Where Do We Go Now?" (2011); a deeply influential film that exposes the contemporary slavery on the streets of Beirut, that divided the audience at Cannes, where it premiered, will be this section's films.
Shorts for animation lovers
Six films will be showcased this year at the Short Animations section that gathers the year's winning animations. Delia Hess' short film "Circuit," that was screened in many festivals including Locarno, London and Warsaw, as well as a nominee for European Film Awards; David Jansen's animation "Blau" that vied at the Shorts category of Berlinale; Iranian director Sadeq Javadi's short "The Fox" that was selected as The Best Film at Animation World Film Festival organized in Bulgaria; "Gone With The Rain" by the Croatian director Sinisa Ercegovac; "Nothing Happens" co-directed by Michelle Kranot and Uri Kranot, that won The Best Virtual Reality Award and lastly, Belgian director Sebastien Baillou's animation "Plastic" will take the cinephiles on a short, but fantastical journey.
Retrospective: Bent Hamer
An Honorary Award will be presented to the Norwegian director Bent Hamer at the closing ceremony. Having many followers in Turkey with his melancholic, candid and entertaining movies, Bent Hamer is acknowledged as one of the most important representatives of Scandinavian cinema with his unique writing, striking cinematography, satirical humor and absurd film language that he creates through details. Hamer will provide a special masterclass for the festival at Soho House Istanbul on Nov. 2.
The festival will screen three of Bent Hamer's films. "Kitchen Stories" (2003), his best film according to critics, that won the Best Picture Prize at Amanda Awards, and Best Director awards in Sao Paulo and Copenhagen film festivals and selected as Norway's Oscar nominee in 2004; "Factotum," an adaptation from the cult writer Charles Bukowski's novel with the identical name, casting Matt Dillon, Marisa Tomei and Lili Taylor, that became a cult hit as the novel itself and "O'Horten" (2007), a dark comedy that competed at the Directors' Fortnight section of Cannes and brought the acting dog the Dog Palm award, will be a perfect opportunity for those who would like to see Hamer's films once again on the silver screen after many years.
The World of Documentaries
Collecting a special selection of the best documentaries of the year, The World of Documentaries section will showcase five films that witness our era. Elizabeth Mirzaei and Gulistan Mirzaei's "Laila At The Bridge," following an Afghan woman's struggle with drugs; "Genesis 2.0," co-directed by Christian Frei and Maxim Arbugaev; Austrian directors Florian Weigensamer and Christian Krönes' impressive documentary "Welcome To Sodom," an untimely apocalyptic picture depicting the experiences of the thousands of people working in an electronic garbage dump in Ghana; Nathaniel Kahn's "The Price Of Everything" hosting globally renowned contemporary artists including Jeff Koons, Gerhard Richter, Njideka Akunyili Crosby, Larry Poons; and Tommy Pallotta and Femke Wolting's "More Human Than Human," a film that questions whether artificial intelligence will render humanity obsolete are movies that documentary lovers should not miss.
Lessons from masters
The Masterclass Program will host the Portuguese producer Paulo Branco along with Bent Hamer at Soho House Istanbul on Nov. 2.