Canadian Prime Minister Justin Trudeau has been the world leader that has drawn the most attention during G20 Summit in the Mediterranean city of Antalya.

Trudeau, 43, was recently named Canada's new PM after his Liberal Party won 184 of Parliament's 338 seats. Trudeau, the second youngest person to hold the prime ministry in his country, has sent the internet world into a frenzy with his good looks, and was also a definitely a star during the G-20 Summit in Turkey.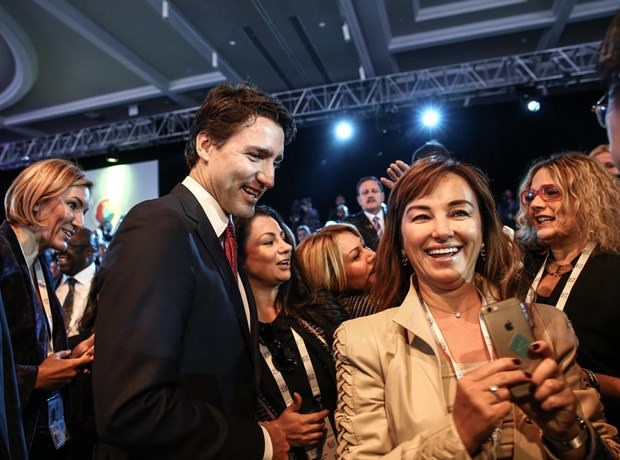 Many lined up to take their photographs with him during the meeting, to which the prime minister welcomed sincerely. The Canadian prime minister stood patiently for several minutes as dozens of people shook his hand and posed for selfies. His mere presence in public generates similar scenes in Canada.

The warm welcome rather overshadowed a short speech he then gave, urging his audience to work together to tackle the world's challenges.

Canadian officials say world leaders are lining up to shake Trudeau's hand, with more than two dozen logging requests for meetings during the summit.

The Canadian prime minister came to Antalya on Saturday. He was welcomed by the Turkish Minister of European Union Affairs, Hatice Beril Dedeoğlu and Antalya deputy governor, Mehmet Yavuz.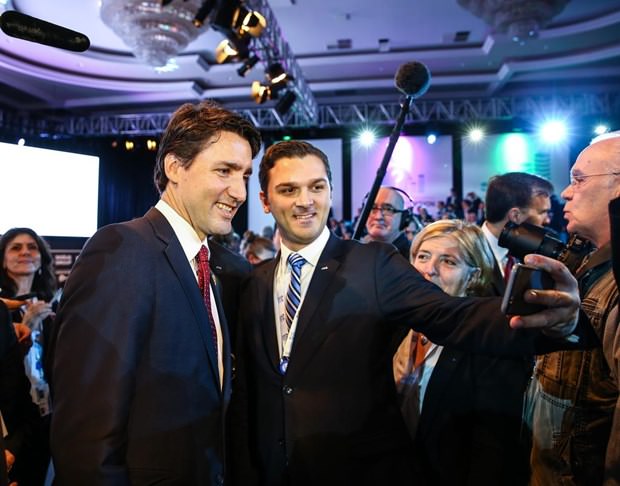 Trudeau is to meet Monday with President Recep Tayyip Erdoğan, who has placed the refugee crisis on the G20 agenda.

"We will talk about more burden sharing for the Syrian case," Selçuk Ünal, Turkey's ambassador to Canada, said in a recent interview. "The international and regional developments now taking place compel everybody to talk about these issues."

The heads of the Group of 20 leading world economies have arrived in the resort city of Antalya for a two-day summit.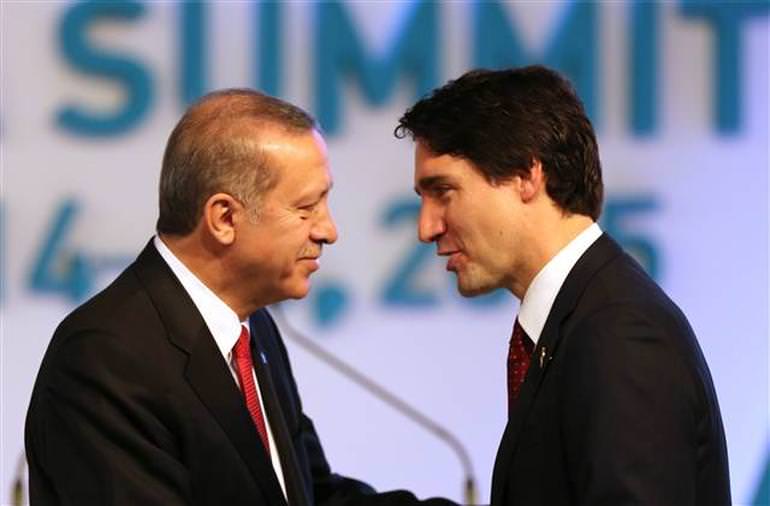 The G20 leaders are due to address the migration crisis as well as terror attacks during their discussions.

The Antalya summit comes amid a renewed diplomatic push to resolve Syria's bloody conflict, which started with peaceful protests in March 2011.

Top diplomats from the United States, Russia and other key regional and international powers agreed Saturday on a road map for a political transition in Syria, during talks in Vienna.