President Barack Obama backed Turkey's downing of a Russian warplane in violation of Turkish airspace on Tuesday saying, Turkey has rights to protect its borders during a joint press conference at the White House with French President Francois Hollande.
Commenting on the incident that the problem arises from Russians operating too close to the Turkish border while going after moderate opposition supported by Turkey and other countries, Obama said.
"It's very important right now for us to make sure that both the Russians and the Turks are talking to each other to find out exactly what happened and take measures to discourage any kind of escalation," Obama said.
On the Syrian crisis, Obama also said that Russian strikes against moderate opposition there only serve to bolster Syrian President Bashar al-Assad's government.
The Russian warplane violated Turkish airspace despite being warned 10 times in the space of five minutes, the Turkish military said in an earlier statement.
Two Turkish F-16 jets on patrol duty along the border were involved in the downing of the warplane, the military statement added.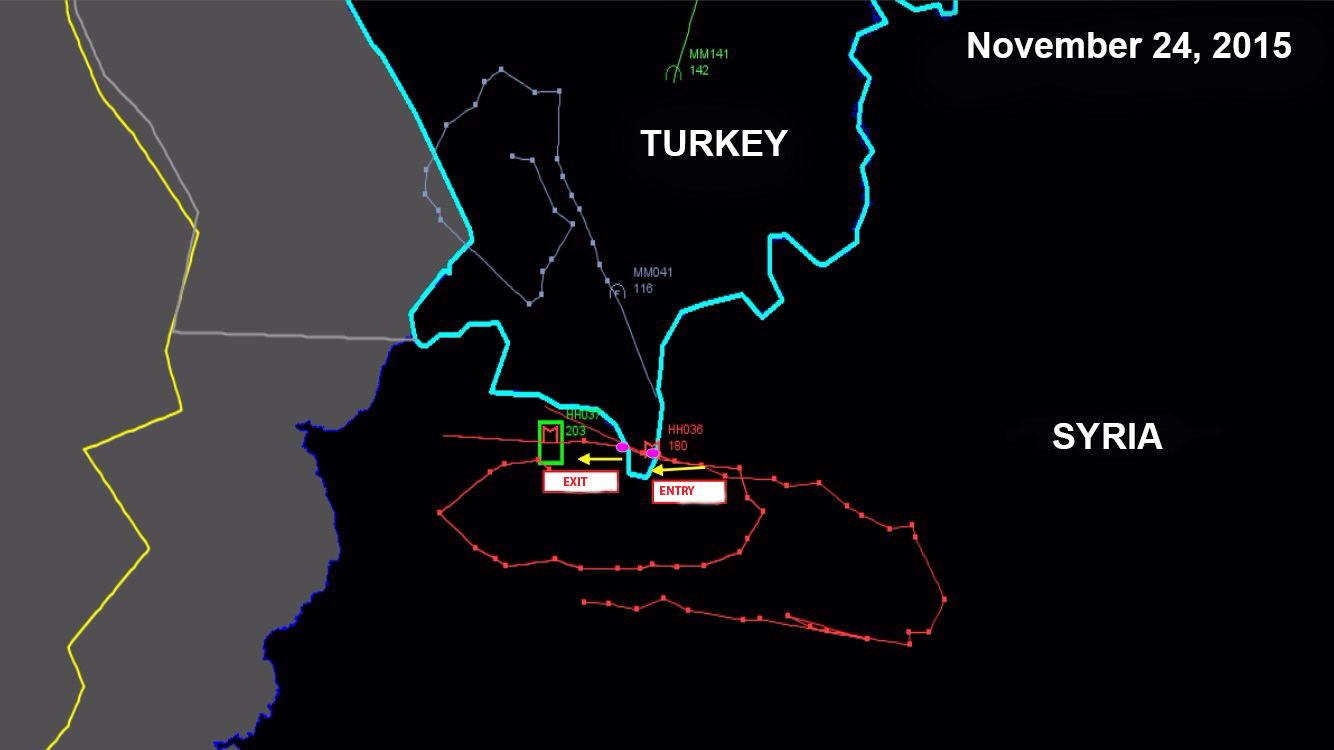 The military has also released a path analysis [red dotted line] of the downed Russian jet, showing the entry and exist of the plane into Turkish airspace. Moscow, on the other hand, claimed that it could prove the jet had not left Syrian air space.
"The United States and France stand united, in total solidarity, to deliver justice to these terrorists ... and to defend our nations," Obama said, adding that Daesh and its ideology "pose a serious threat to all of us."
"As Americans, we stand by our friends in good times and in bad, no matter what," Obama said.
U.S. military spokesman Colonel Steve Warred also showed support to Turkey's earlier assertion that Turkish pilots had warned a Russian jet 10 times but failed to get a response before shooting it down.
"We were able to hear everything that was going on, these (communications) were on open channels," military spokesman Warren said.
Asked if he could confirm reports 10 warnings were issued by Turkish pilots without response, Warren said, "I can confirm that, yes."
He said it was not immediately clear on which side of the Turkish-Syrian border the Russian jet had been flying.
Warren, speaking via video conference from Baghdad, also said he could not confirm the status of the downed Russian pilots.