Prime Minister Ahmet Davutoğlu Wednesday said that Russia is trying to carry out an 'ethnic cleansing' in Syria's Latakia against the Turkmens in the region.
"They want to expel them, they want to ethnically cleanse this area so that the regime (of Syrian President Bashar al-Assad) and Russian bases in Latakia and Tartus are protected," he said, speaking English.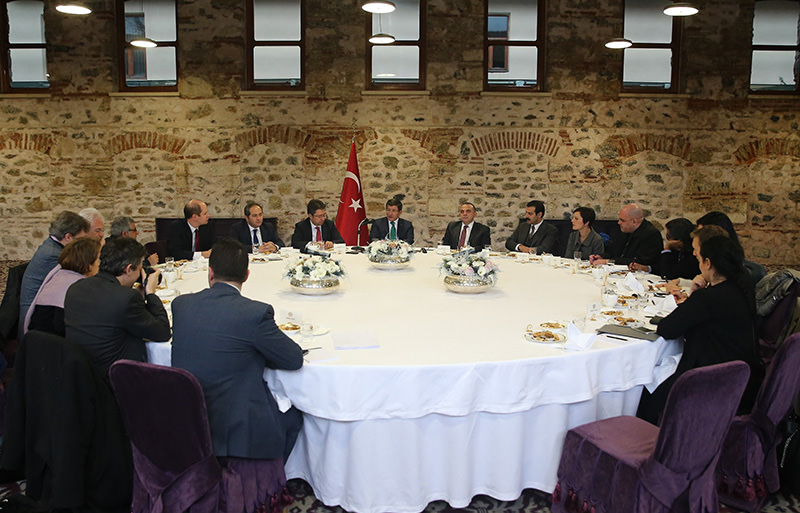 The Russian airstrikes were 'strengthening' Daesh in Syria and Turkey's coordination with United States on fight against Daesh has improved, Davutoğlu told foreign reporters in Istanbul.
Commenting on the Russian jet downed by Turkish military, Davutoğlu said, "We are ready to work" with Russia to prevent repeat of such an incident in the future. But he also warned that without proper coordination over operations in Syria there will always be a risk of "accidents or unintentional confrontation".
The prime minister has also touched upon on Turkey's relations with the EU, saying he is "very optimistic" a new era is starting in relations with the European Union and he expects a deal on migrants and visa liberalisation to be completed within the next nine months.
"We are starting a new era with the EU, I am very optimistic, a very good start," Davutoğlu said.
"Visa liberalisation for Turkish citizens and (a) readmission agreement will be completed in the next six months, or nine months latest."