A group of Turkish-American citizens on Friday gathered in front of the Embassy of Turkey in Washington to protest another group doing propaganda of the PKK terrorist group at the same place.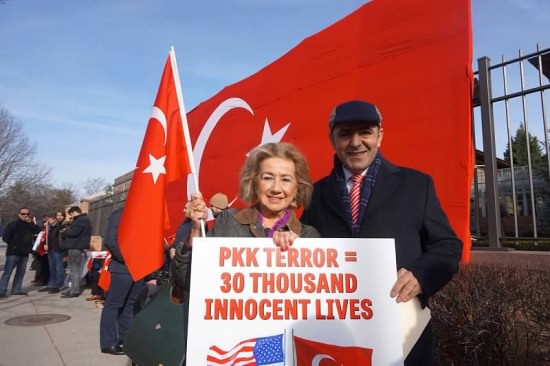 Amid the anti-Turkey protests in front of the embassy, 100 Turkish-Americans carrying Turkish flags gathered at the same place, chanted slogans on Turkish-Kurdish brotherhood and against Daesh and PKK terrorism.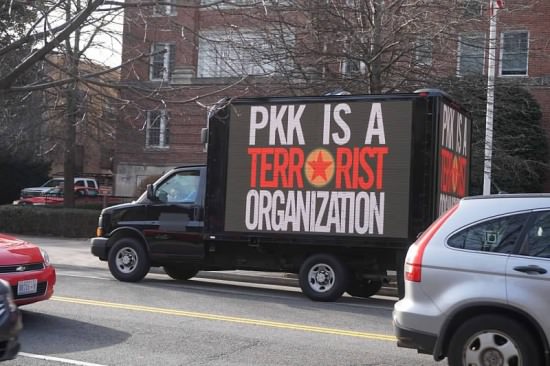 Nearly 30 people demonstrated against Turkey on Friday in front of the embassy on the pretext of recent curfews imposed on Cizre district of Şırnak province as part of the operations against the PKK terrorists. The group was reportedly also joined by a few Armenians.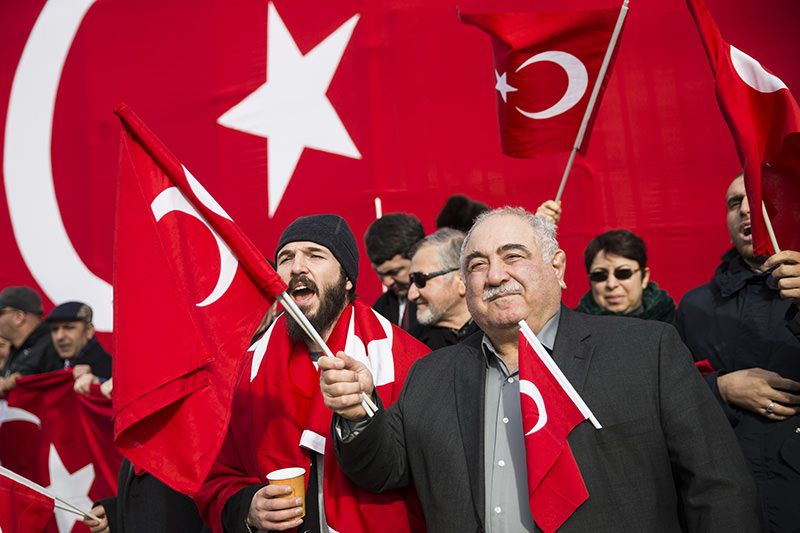 Upon PKK sympathizers' protest, another group consisting of about 100 Turkish-Americans came in front of the embassy carrying Turkish flags, and protested them. Speaking on behalf of the group, İbrahim Uyar said they were representing 155 organizations operating in the United States.
Uyar said that there is a campaign against Turkey attempting to show security operations against PKK terrorists as if they were against the Kurdish population.
The protest lasted about three hours.